Legit News
Lian Li Debuts Two New Full Tower HPTX Cases – PC-A75X & PC-A76X
Lian-Li recently announced two new brushed aluminum full tower chassis – PC-A75X & PC-A76X. These two cases use the HPTX standard, which means they are 13.6 by 15 inches in size.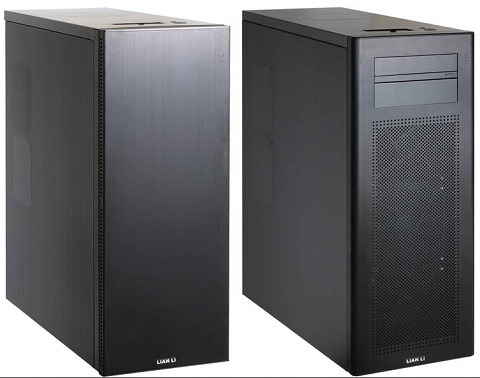 Both of these cases have the same internal design, but outside the cases look different due to front panel changes. The Lian-Li PC-A76X is the one with the flat front and the PC-A75X is the one with the fans on the front.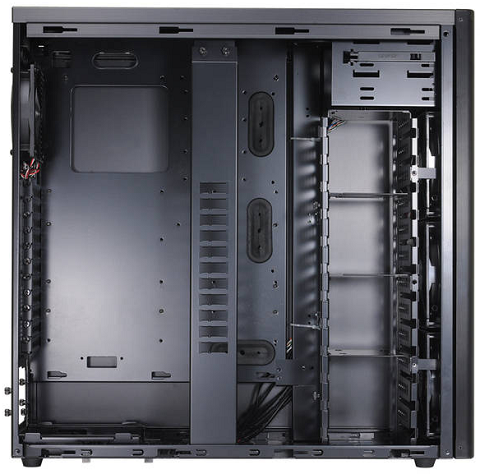 Inside, both of these HPTX supporting cases can hold up to twelve 3.5" HDDs and up to three 2.5" SSDs using the 3.5" bays. The drives are easily installed thanks to included anti-vibration mounts and a tool-less sliding lock to fix the hard drives into position. Three 140mm fans blow cool air directly across the hard drive bay, and a 120mm fan at the rear of the chassis pulls the hot air out. The PC-A75X and PC-A76X both have the capabilities for two 120mm fans on the top and the side of the chassis for DIY builders looking for even more cooling options. Water cooling is also supported with two rubber grommets in the rear. And you can even fit in a video cards and power supplies that are over 14-inches long! The PC-A75X and PC-A76X both come in black, inside and out, for the suggested retail price of US$199/£150/€200 and US$219/£170/€225, respectively (tax not included).
Posted by | Fri, Sep 14, 2012 - 09:21 AM
---
---