Legit News
Bill Moggridge, The Man Behind The Original Laptop Design, Has Passed Away
The man behind the clamshell laptop shape we know today, Bill Moggridge, has sadly passed away at the age of 69 due to cancer. His computer, the Grid Compass, was designed back in 1979 and was used by the U.S. military, it was even installed on the space shuttle Discovery. The magnesium-cased device became the defacto standard design for all future laptops with its screen display folding down over the keyboard just like a clamshell. Granted while it is the first of its kind, at a retail price of $8150, it certainly wasn't affordable like today's laptops are.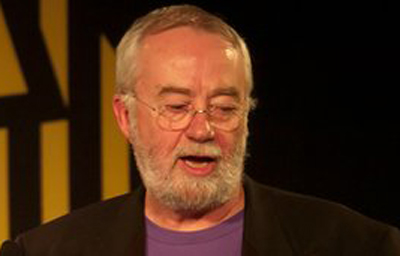 Mr Moggridge, while not well known for his contribution, will be missed by many. He founded a design company in 1969, which has transformed into the global consultancy firm Ideo. He was also involved in education as a visiting professor in interaction design at the Royal College of Art in London as well as being a consulting associate professor in design at California's Stanford University. Moggridge even found the time to write two books, Designing Media and Designing Interactions. He might not be a big name in the industry but he hascertainly left his mark on it. Between all the previous accomplishments, he also received a lifetime achievement award from the Duke of Edinburgh. Due to all of this and more, he will be sorely missed. Bill Moggridge is survived by Karin his wife and Alex and Eric two sons. Our condolences go out to his family.
Mr Moggridge had been director of the Smithsonian Cooper-Hewitt National Design Museum in New York since 2010. "Beloved by the museum staff and the design community at large, Bill touched the lives of so many through his wise council, boundary-pushing ideas and cheerful camaraderie," said associate director Caroline Baumann in a statement.
Posted by | Mon, Sep 10, 2012 - 01:38 PM
---
---