Legit News
Ubisoft Claims PC Piracy Rate Is 93-95%, F2P More Cost Effective
It seems Ubisoft is throwing around some interesting numbers today in relation to PC piracy, although they seem hard to believe. Apparently free to play, (F2P) according to Ubisoft CEO Yves Guillemont makes sense compared to boxed products on PC as it has the same number of paying customers but lower costs and has said in an interview with GamesIndustry International "It's a way to get closer to your customers, to make sure you have a revenue. On PC it's only around five to seven per cent of the players who pay for F2P, but normally on PC it's only about five to seven per cent who pay anyway, the rest is pirated. It's around a 93-95 per cent piracy rate, so it ends up at about the same percentage. The revenue we get from the people who play is more long term, so we can continue to bring content." So according to Ubisoft, the rate of piracy on their games is 93-95%. A question needs to be asked here, where did these numbers come from? Out of thin air is a possibility, but it is far more likely they came from viewing total illegal downloads vs sales. The problem with this is the fact that just because someone downloaded the game illegally doesn't mean that it is in fact a lost sale. So the numbers being presented are most likely factual, however the true accuracy of the claimed piracy rate can easily be debated, as there are far to many variables to be accounted for when comparing total illegal downloads vs actual lost sales.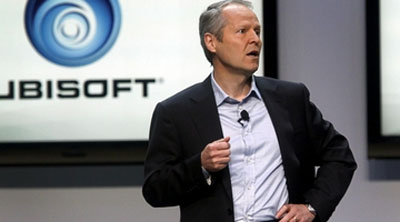 Yves Guillemot did however make a few good points, saying "We must be careful because the consoles are coming. People are saying that the traditional market is declining and that F2P is everything - I'm not saying that. We're waiting for the new consoles - I think that the new consoles will give a huge boost to the industry, just like they do every time that they come. This time, they took too long so the market is waiting." The previous statement is certainly true, the game industry is seeing a general down turn which has happened before when a console has reached the end of its life cycle. He has also said "I think it's very important for new generations to come regularly with innovations for the industry, so I think we've been waiting a bit too long. What is important is that when those new generations do come, they bring enough innovation to make the market strong again." This is also true, without innovation in an industry it begins to stagnate, which can also been seen in todays games where many look feel or emulate one series or another. For a look at the full interview check the source below. What are your thoughts on Ubisoft CEO Yves Guillemot's statements?
Speaking to GamesIndustry International editor Matt Martin at Gamescom, Guillemot revealed that free to play has been an effective way for Ubisoft to market product to territories in which PC gaming had been so badly affected by piracy that profit was impossible.
Posted by | Wed, Aug 22, 2012 - 05:26 PM
---
---