Legit News
Corsair Unveils 4th Generation SSDs w/ Link_A_Media Devices Controller
Corsair today announced the Neutron Series solid-state drives (SSDs), the industry's first consumer SSDs to feature the LM87800 6Gb/s SSD controller from Link_A_Media Devices (LAMD), a leader in the development of semiconductor SoC (system on chip) solutions for the enterprise and mobile storage market. Also available in an extreme performance Neutron GTX model, the new SSDs bring professional-grade performance and reliability to PC enthusiasts, content creators, and IT professionals.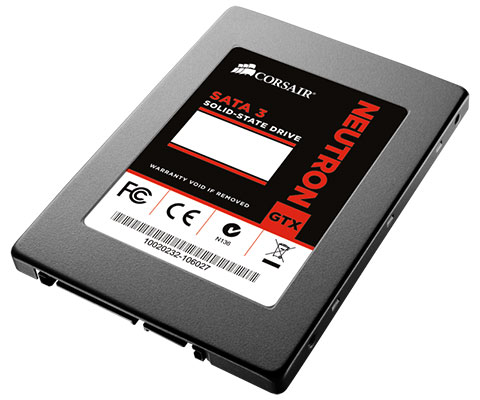 Available in capacities of 120GB, 240GB and 480GB, Neutron Series GTX SSDs are designed with toggle NAND flash memory to deliver up to a super-high 90,000 random read and write IOPs (input/output operations per second), which speeds up data-intensive tasks like video and image editing. These drives also provide superior sequential speeds of up to 555 MB/s read and 500 MB/s write, for lightning fast file access. The standard Neutron Series models, available in 120GB and 240GB capacities, provide up to 90,000 random read IOPs and 85,000 random write IOPs with sequential speeds of up to 555 MB/s read and 370 MB/s write. Neutron Series SSDs are expected to be available in July. Pricing will be announced upon product release.
"The Neutron Series SSDs, a strategic collaboration between Corsair and LAMD, reflects the shared commitment to performance, quality, and reliability ingrained in our companies," said Thi La, Vice President of Memory Products at Corsair. "Together we've raised the standard for SSDs, and we have more exciting products on the way."
Posted by | Mon, Jun 04, 2012 - 05:24 PM
---
---