Legit Editorial Reviews
CES 2013: ThermalTake Chaser Cases, Water 3.0, BlackX 5G Snow & More!
| | |
| --- | --- |
| Manufacturer: | Thermaltake |
| Product: | |
| Date: | Mon, Jan 07, 2013 - 07:00 PM |
| Written By: | Dan Stoltz - |
| Share: | |
ThermalTake Water 3.0 & Nic CPU Coolers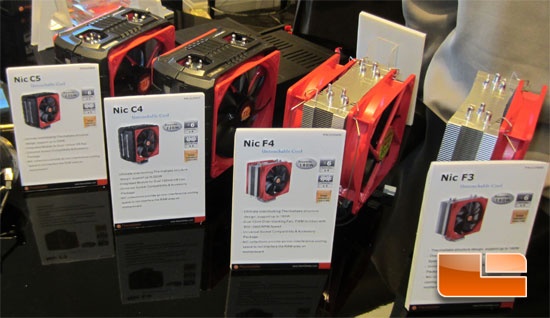 ThermalTake is also launching a new line of CPU Coolers this week. The Nic series of coolers. Currently in this product line there are four different coolers, the Nic C5, Nic C4, Nic F4, and the Nic F3. These Non Interfering Coolers, Nic for short offer great clearance for todays tall RAM modules.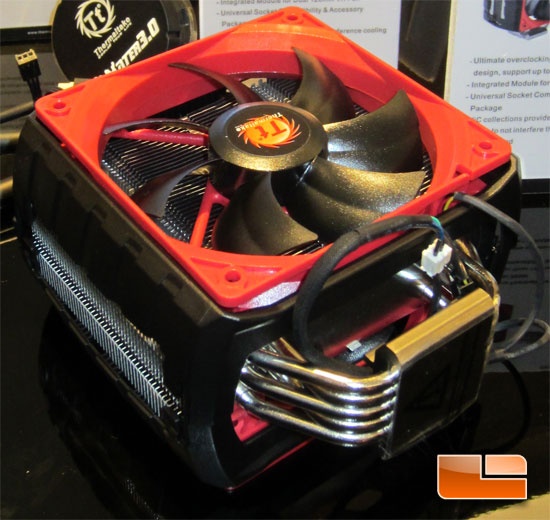 The Nic C5 above offers cooling with support up to 230 Watts of power, has an integrated module for Dual 120mm VR fans, and can support any socket out there.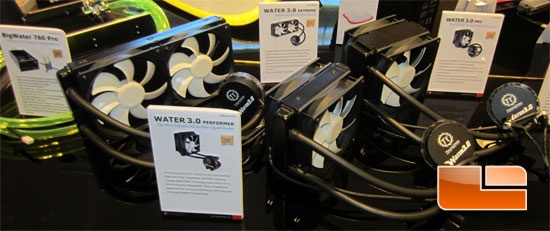 ThermalTake is also updating there Water cooling line and launching the Water 3.0 series. The water 3.0 series has a number of changes that included: higher flow rates, improved hoses, and more efficient radiators. The Water 3.0 will be available in three different flavors. The Water 3.0 Extreme has a 240mm fan radiator dual fans, the Water 3.0 Performer is a 120mm radiator that is considerably thicker than the 120mm radiator on the Water 3.0 Pro.