INTEL NUC Kit NUC5i7RYH Review
By
Final Thoughts & Conclusions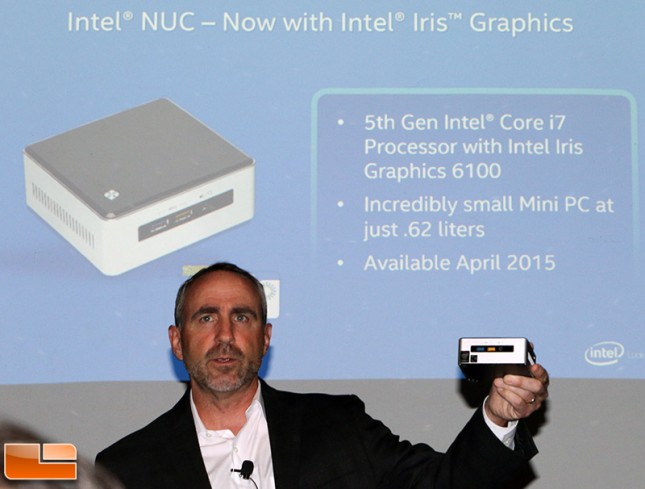 The Intel NUC5i7RYH with the Intel Core i7-5557U processor shows the maximum amount of processing power that can be stuffed inside this tiny 0.62 liter enclosure. The Intel NUC5i7RYH was found to be significantly faster than the NUC5i5RYH and NUC5i5RYK as we saw 40% performance gains in a number of benchmarks thanks to the higher clock speeds of both the CPU and GPU being used. The Intel Iris Graphics 6100 helped improve the graphics power and everyday computing tasks, web surfing and online video streaming were all found to work great. When doing some heavy video encoding we saw some nice performance gains, but we also encountered some CPU throttling while doing so. It appears that Intel tried to stuff as much performance into the NUC as possible and the Intel Core i7-5557U with it's 28W TDP is using all of it up! When the system is fully loaded the fan is a bit loud since it's running over 6,000 RPM and the CPU temperature could top 100C depending on your room temperature and the workload you are putting it under.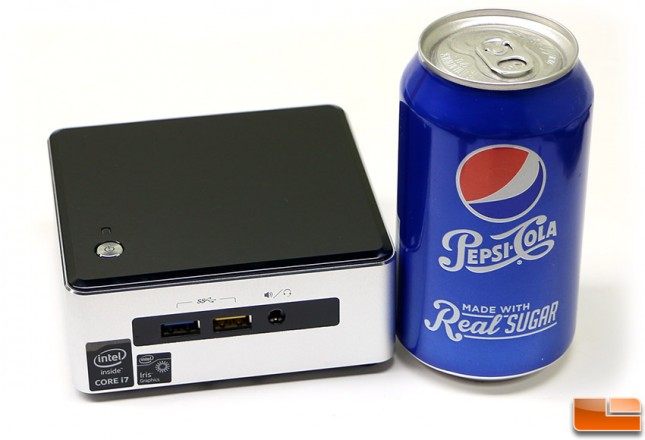 At the end of the day it as with most things it life it comes down to money. The Intel NUC5i7RYH runs $549.95 shipped by itself and you will be looking at spending close to $1,000 to end up with the tiny desktop rig that we built up for this review.
Intel NUC NUC5i7RYH Estimated Windows Build Cost:
The other thing you need to question is do you really need to spend the extra money on the NUC5i7RYH? The Intel NUC5i5RYH or NUC5i5RYK are both solid systems and while they have slightly lower CPU/GPU performance they run $180 less and are quieter and use less power. We've begged Intel to put a Core i7 processor into the Intel NUC for years, but now that we have it we are questioning if it is worth it or not. It's almost too bad that Intel didn't put in a better CPU cooler or something to keep the noise and temperatures down a bit better. The NUC5i7RYH is a solid little system, but we hate to see any systems CPU throttling out of the box without any overclocking or tweaking! Too bad Intel didn't ditch the 2.5″ drive slot and install a thicker CPU cooler that would have allowed for a quieter fan and better thermals.
Broadwell NUC Model
Key Features
Street Pricing

NUC5i7RYH

Intel Core i7-5557U
Intel Iris Graphics 6100
115 x 111 x 48.7 mm chassis
M.2 and 2.5″ SATA support
$549.95 Shipped

NUC5i5RYH

Intel Core i7-5250U
Intel HD Graphics 6000
115 x 111 x 48.7 mm chassis
M.2 and 2.5″ SATA support
$368.99 Shipped
At the end of the day the NUC5i7RYH pushes the envelope for the NUC program and we like that. We crave performance and the small NUC form factor yearns for a powerful CPU and GPU inside. The Intel Core i7-5557U looks to be the fastest processor that Intel can shoehorn into the NUC without major overheating issues.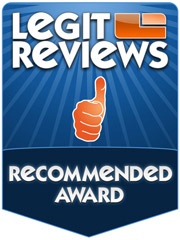 Legit Bottom Line: The Intel NUC NUC5i7RYH is the fastest and most feature rich NUC that has ever been released!
Want to see more coverage of the Intel NUC by Legit Reviews?