Intel NUC 2.0 Rock Canyon Broadwell System Images Posted By Intel!
By
The Intel NUC (Next Unit of Computing) has been a hit for Intel, so it shouldn't come as a surprise to anyone that NUC 2.o is right around the corner. Intel hasn't been good at keeping things quiet though and a ton of information has been leaked online about the upcoming Broadwell powered NUC 2.0 models that are scheduled to be released in Q1 2015. The leaks have talked about both Broadwell Core i3 and i5 versions coming to market, which means more performance than ever from such a tiny form factor. The leaks also hinted at the idea that Intel would be introducing the M.2 interface for storage needs instead of mSATA that was used on the original NUC series. NUC 2.0 was also supposed to use all SuperSpeed USB 3.0 ports as USB 2.0 has no need on such a device moving into 2015. The rumors and leaked slides were a treasure trove of information, but were they accurate? We just discovered that Intel now has support for pre-production NUC 2.0 models and even images of the NUC 2.0 on their own web site! These could be the very first images of the Broadwell NUC 2.0 models that go by the code name Rock Canyon.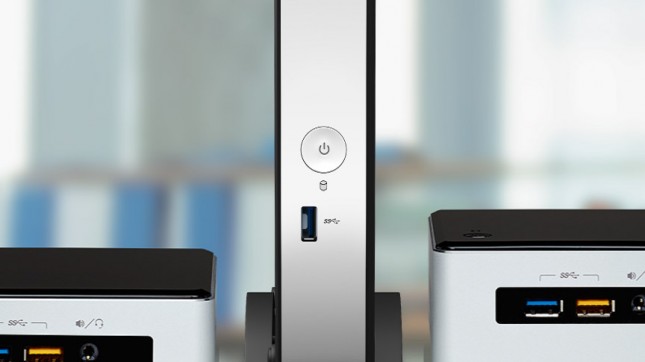 The first image we came across shows the three different enclosures that the NUC 2.0 will be available in. From what we have gathered the two models on the left and right sides will be 115mm x 111mm and either 29.8mm or 48.5mm in height. The The Intel Support site lists the following NUC 2.0 models:
Intel NUC Board NUC5i3MYBE
Intel NUC Board NUC5i5MYBE
Intel NUC Kit NUC5i3MYHE
Intel NUC Kit NUC5i3RYH
Intel NUC Kit NUC5i3RYK
Intel NUC Kit NUC5i5MYHE
Intel NUC Kit NUC5i5RYH
Intel NUC Kit NUC5i5RYK
If you take a look at the model numbers you can see both Core i5 and Core i3 NUC kits being listed and you can even buy the board of each if you so desired. This might be of interest to those wanting to make their own enclosure or use an aftermarket case. We believe the NUC5i5 might stand for Core i5-5000.The driver download page for each board doesn't have too much new information, but there are Realtek audio drivers available for download.

The next image we found shows off that front of two of the models and there are two SuperSpeed USB 3.0 ports and a headphone audio jack. The yellow colored USB 3.0 header is likely the one that is charging capable when the NUC 2.0 is turned off. The space to the right of the headphone jack is likely the IR sensor for a HTPC remote control.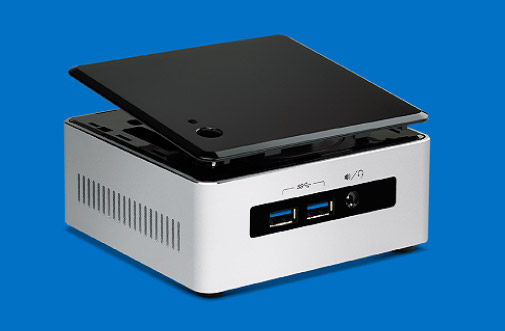 Early NUC 2.0 rumors said that they would have a replaceable lid for NFC and wireless charging. We ran across one image that shows a NUC 2.0 system that has a lid that looks like it attaches differently than any NUC model that we hav ever seen. Could this be the interchangeable lid that some NUC 2.0 models will be sporting?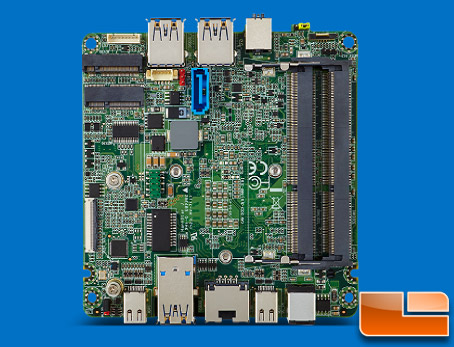 Here is a look at one side of what appears to be a Rock Canyon board for a NUC 2.0 system. It appears to have a traditional SATA III 6Gbps header for a traditional SSD/HDD in the upper middle of the board along with a single M.2 drive slot on the upper left hand side. It looks like there would be enough room on the board to fit a 22×42, 22×60 or 22×80 M.2 SSD card without issue. The other black slot looks like it would be for an M.2 wireless card, which we would expect to be a 802.11AC card like the Intel Wireless-AC 7265. The dual-channel memory slots are for a pair of DDR3L SODIMMs, so you'll be able to install up to 16GB of DDR3L memory in a Broadwell NUC 2.0 system. The back side connections appear to be a power header, two more USB 3.0 ports (total of four USB 3.o ports), mini HDMI, mini DisplayPort and then maybe a TOSLINK jack?
Thank you for the teaser images Intel! We are fairly certain that Intel will be showing off the NUC 2.0 kits at CES 2015 and we can't wait to see them!