INTEL NUC Kit NUC5i7RYH Review
By
General NUC NUC5i7RYH Performance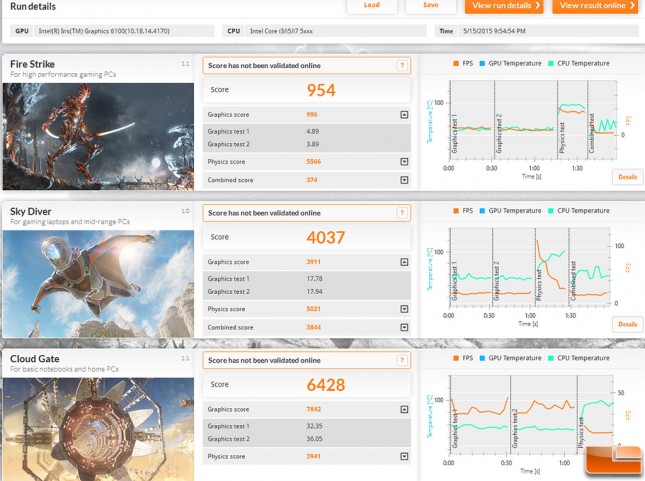 When we reviewed the Intel NUC5i5RYK we ran 3DMark and got scores of 5,381 in Cloud Gate, 3,634 in Sky Diver and 870 in Fire Strike. The Intel NUC5i7RYH was able to score 6,428 in Cloud Gate, 4,037 in Sky Diver and 954 in Fire Strike. This is an improvement of 19.5% in Cloud Gate where the average FPS in both graphics test was now over 30 FPS.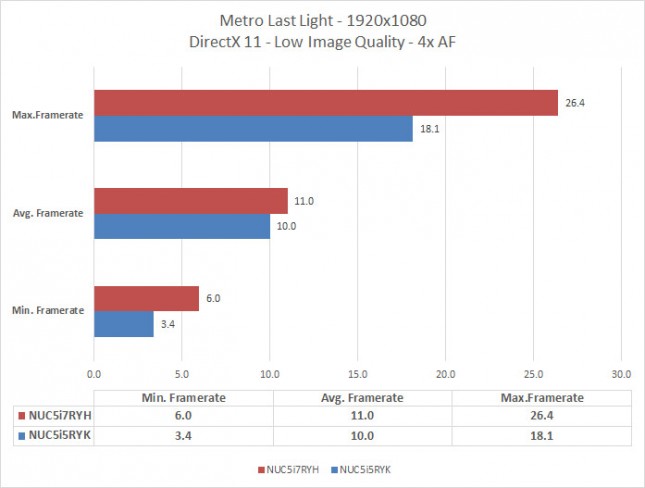 The Intel NUC5i5RYH might have Intel Iris Graphics 6100 inside, but if you are a gamer don't think you'll be playing the latest game titles at 1080P with low image quality settings. Basic games run fine, but games like Metro Last Light are just too much. We see huge improvements in the maximum and minimum frame rates, but the average framerate was only 1FPS or 10% higher.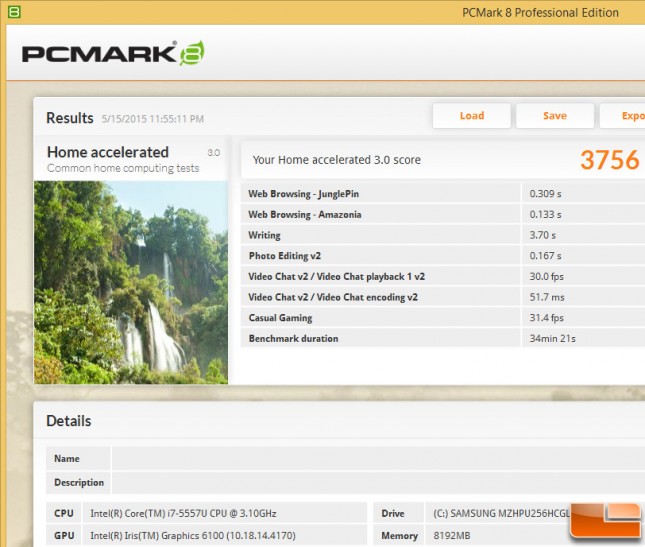 In PCMark 8 we found the Intel NUC NUC5i7RYH had an overall score of 3,756 with a casual gaming score of 31.4 FPS. The Intel NUC NUC5i5RYK had an overall score of 3,173 with a casual gaming score of 26.1 FPS for those that are curious.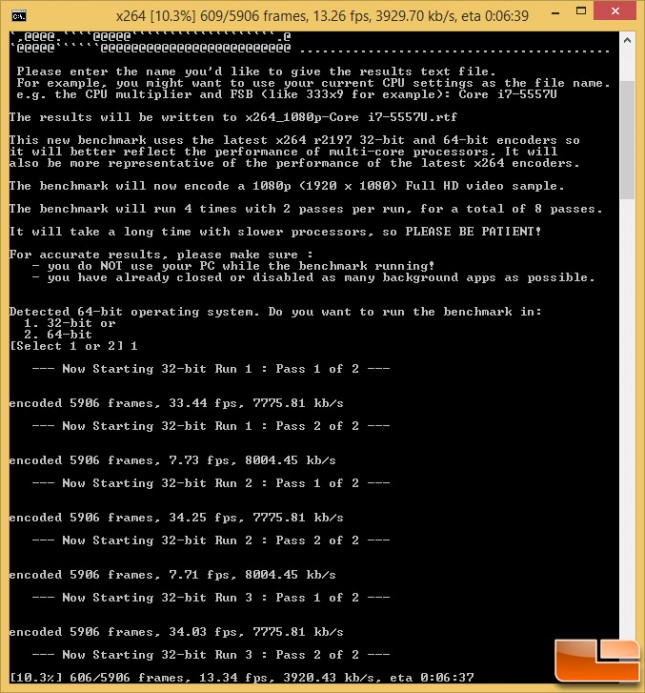 The x264 HD v5.0.1 32-bit benchmark averaged 34 FPS on the first pass and then around 7.7 FPS on the second pass. The Intel NUC5i5RYK averaged 26 FPS on the first pass and 5.7 FPS on the second pass, so this is a 35% improvement on the second pass.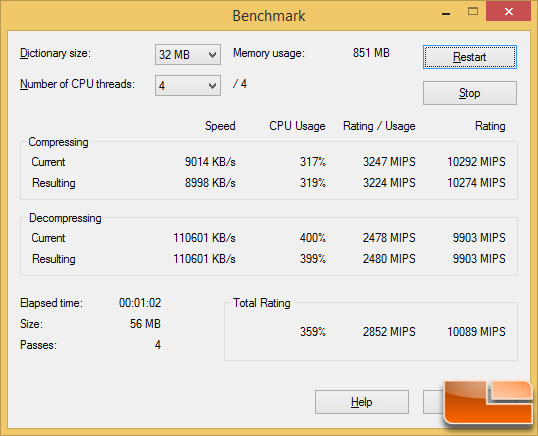 The benchmark built-in 7-zip showed that Intel NUC5i7RYH had a total MIPS rating of 10,089, which is 37% better than the NUC5i5RYK and its total MIPS rating of 7,350.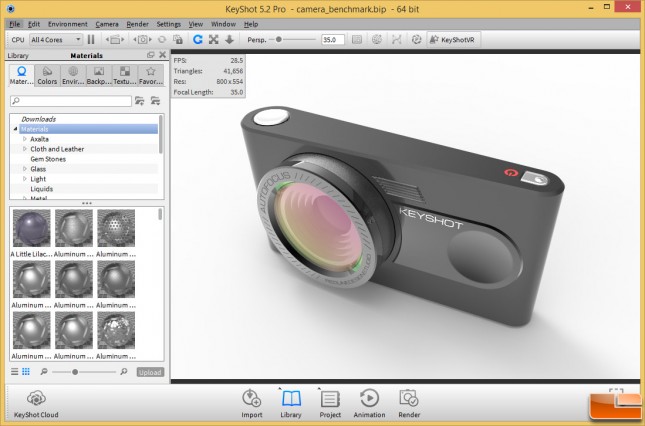 Some readers are using these tiny systems as mobile render nodes, so we ran KeyShot 5.2 Pro (website) to see how CPU rendering works on the new Broadwell powered Intel NUC. When running KeyShot 5.2 to do some benchmarking and real-world stress testing and found that we were averaging 28.5 FPS on a scene that had nearly 42,000 triangles on the NUC with the Core i7-5557U. Not bad as the NUC with the Core i5-5250U scored just 20FPS.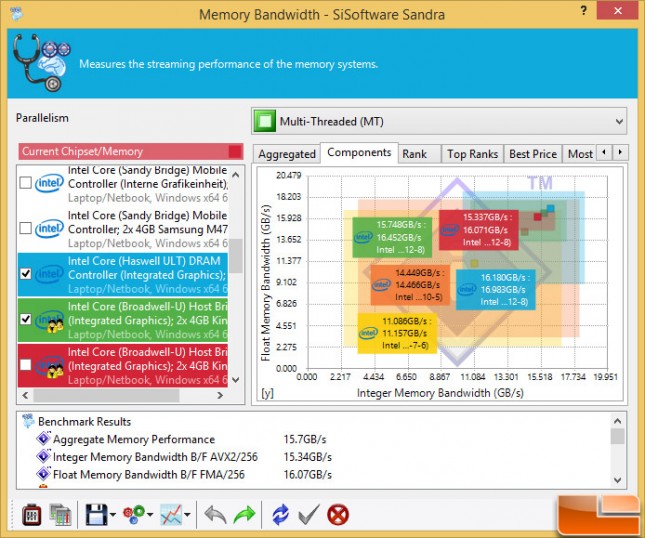 A quick look at the memory performance showed 15.7 GB/s of bandwidth. This is about where we expect it to be for a dual-channel DDR3L memory kit running at 1600MHz with 9-9-9-27 1T memory timings.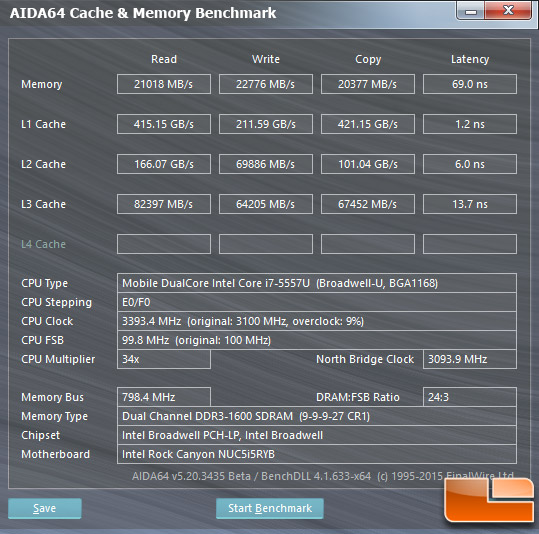 AIDA64 v5.20.3435 Beta showed memory read speeds of ~21,000 MB/s and write speeds of ~22,800 MB/s with a memory latency of 69.0ns.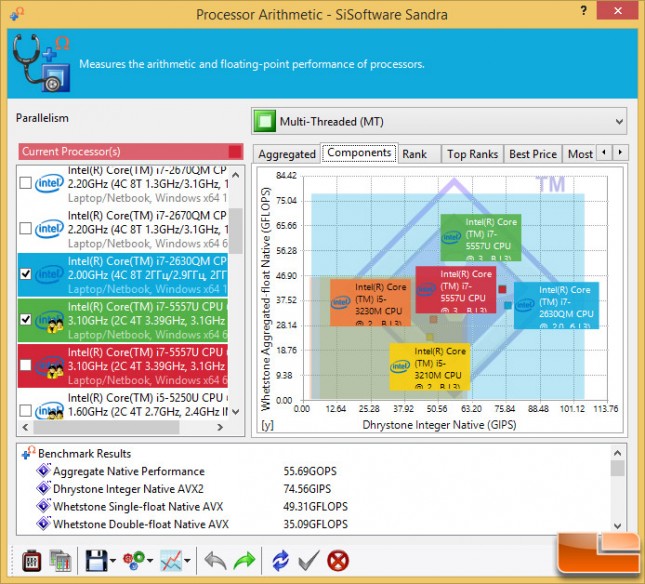 In Sandra Processor Arithmetic the aggregate native performance score was 55.7 GOPS, which is 35% faster than the 41.3 GOPS that we saw on the Core i5 Broadwell NUC!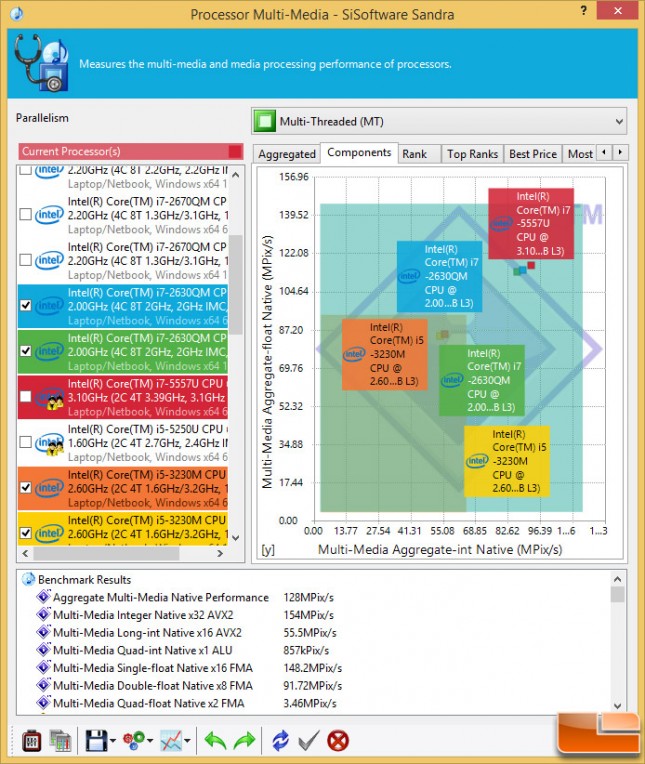 The Sandra Processor Multi-Media aggregate performance score was 128 MPix/s.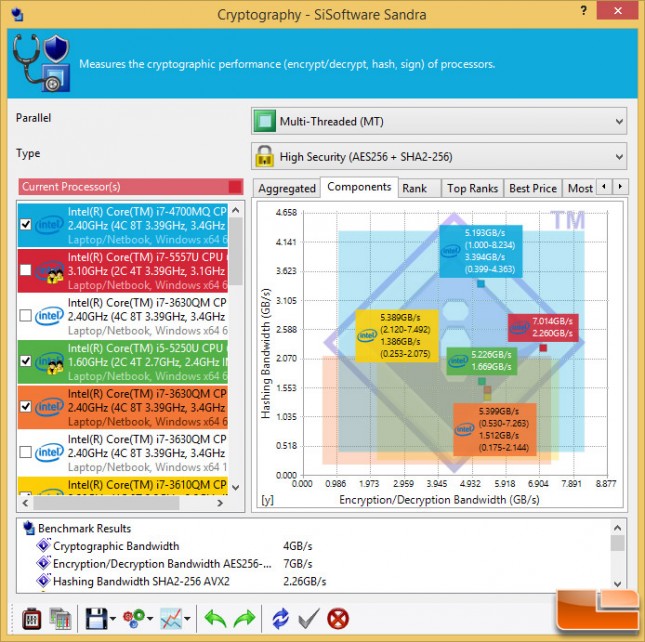 The Sandra processor Cryptographic score was 4 GB/s!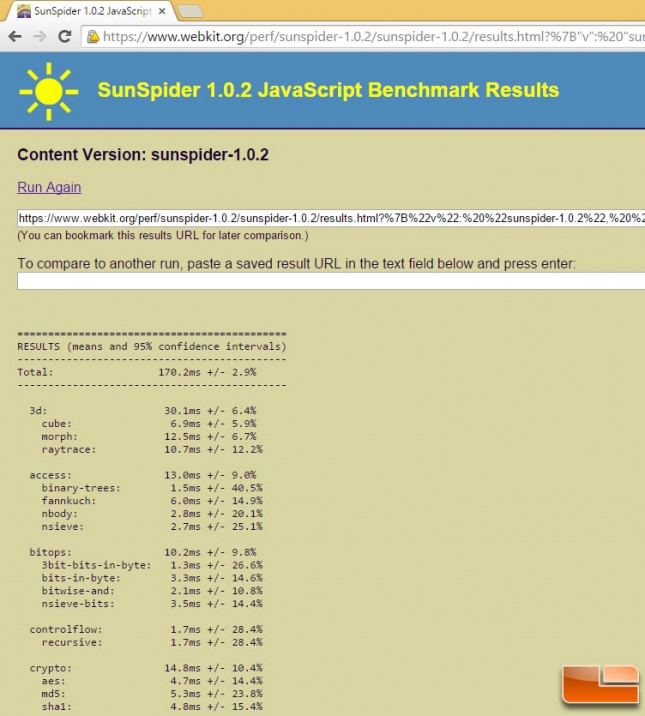 We ran the SunSpider 1.0.2 JavaScript Benchmark on Google Chrome 40 and received a score of 170.2ms.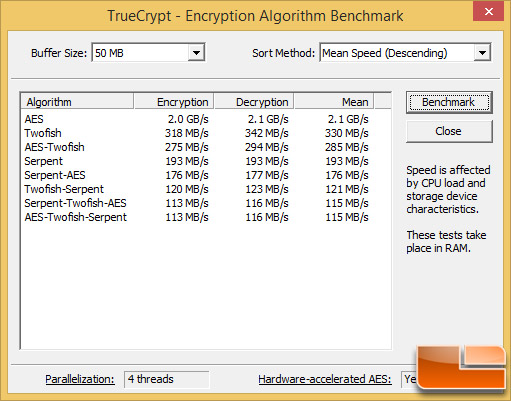 In the Encryption Algorithm Benchmark that comes inside TrueCrypt we found an AES mean score of 2.1 GB/s.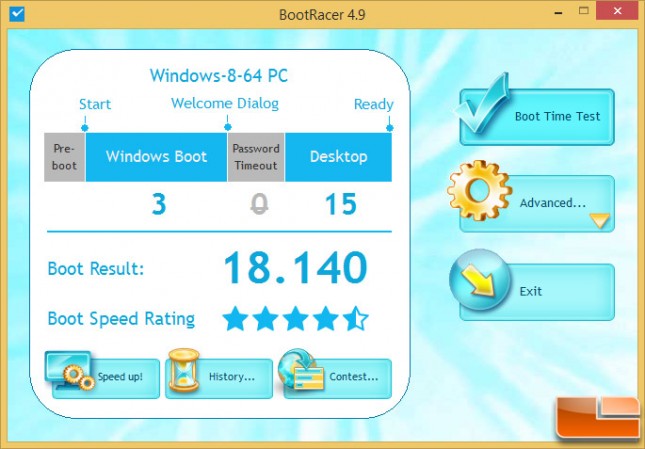 The last performance test that we wanted to run was Bootracer 4.9 to see how fast the system is able to boot Windows 8.1 64-bit. We found that it took 3 seconds to get to the logon screen and in just 15 seconds everything was up and running on the desktop!