Intel NUC NUC5i5RYK Running HyperX Impact 1600MHz and 1866MHz Memory Review
By
1600MHz Versus 1866MHz DDR3L Memory in the Intel NUC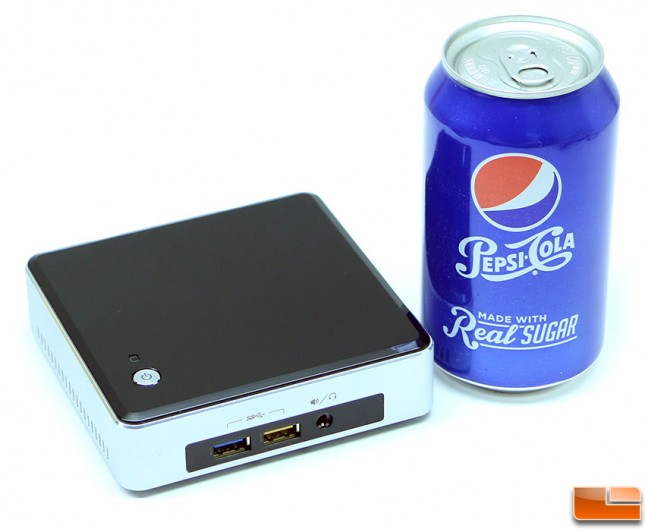 Earlier this month when we published our review on the Intel NUC NUC5i5RYK ($398.47 shipped) we tested using a 1600MHz DDR3L 1.35V memory kit. We found the new Intel Core i5-5250U Broadwell-U processor was a very capable processor with a standard 1600MHz kit, but a number of readers were quick to ask about the performance gains that could be gained from using faster clocked memory. It turns out that right now there is no price difference between a Kingston HyperX Impact Black 8GB 1600MHz CL9 memory kit ($71.99 shipped) versus a Kingston HyperX Impact Black 8GB 1866MHz CL10 memory kit ($71.99 shipped). Since both DDR3L SODIMM kits are the same price we have a feeling that most people are going to want to go with the 1866MHz kit despite the slightly looser CL10 timings. If you wanted to go with a HyperX Impact Black 16GB kit of memory you can for $134.99 shipped for the 16GB 1600MHz CL9 kit or $140.74 shipped for the 16GB 1866MHz CL10 kit.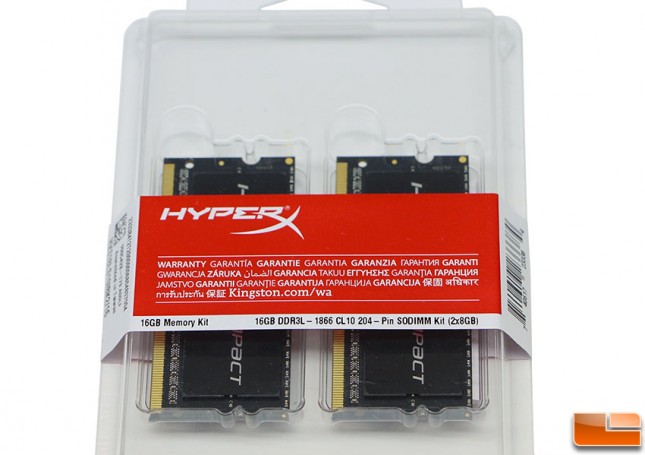 We were able to get our hands on the Kingston HyperX Impact Black Series 16GB (2x8GB) DDR3L 1866MHz CL10 204-pin SODIMM memory kit. The part number on this memory kit is HX318LS10IBK2/16. We'll be using this memory kit the Intel NUC NUC5i5RYK to see how it performs versus the 8GB (2x4GB) 1600MHz CL9 memory kit we previously tested.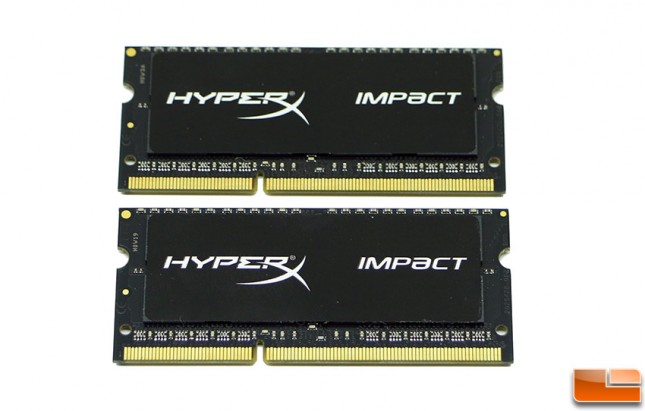 The HyperX Impact Black Series SODIMM kit has black PCB's with black HyperX branding stickers on one side of the module. The other side of the module has the part number and a whole bunch of information that Kingston needs should the kit ever need to be replaced under the lifetime warranty. The Kingston HyperX Black Series 8GB/16GB 1866MHz memory kits comes with SPD settings to run at 1866MHz with 10-10-10-32 timings with a 1T command rate. The Kingston HyperX Black Series 8GB/16GB 1600MHz memory kits comes set with more aggressive to 9-9-9-27 timings and the same 1T command rate.
Kingston went with Micron DDR3L memory chips that were marked with FBGA Code D9QBJ. This part marking was decoded to being MT41K512M8RH-125:E, which means these 4Gb density chips come from Micron rated at 1600MHz with CL11 timings at 1.35V. After Kingston buys these memory IC's from Micron they heavily screen and sort them at various speeds to get the kits they need to bring to market. The specific IC's on this module passed Kingston's in-house testing at 1866MHz with CL10 timings at 1.35V and Kingston backs all their memory modules with a lifetime warranty.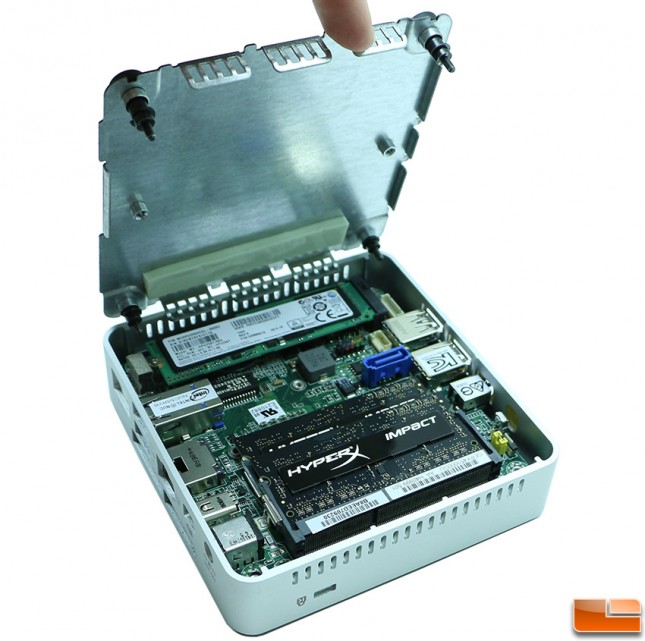 Let's see how the Intel NUC NUC5i5RYK performs with 1866MHz (PC3-14900) DDR3L dual-channel memory!