NVIDIA GeForce GTX 460 768MB and 1GB Video Card Reviews
By
Resident Evil 5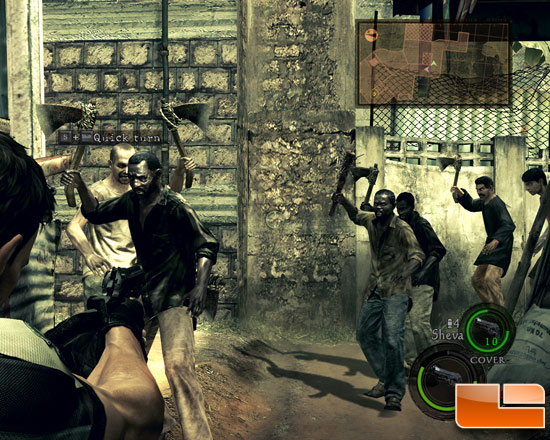 Resident Evil 5 is a survival horror video game developed and
published by Capcom. Resident Evil 5 features similar gameplay to
Resident Evil 4, with context-sensitive controls and dynamic cut scenes
also making a return. The player can control Chris Redfield or Sheva
Alomar in a similar fashion to Leon S. Kennedy in Resident Evil 4, with
the same over-the-shoulder perspective.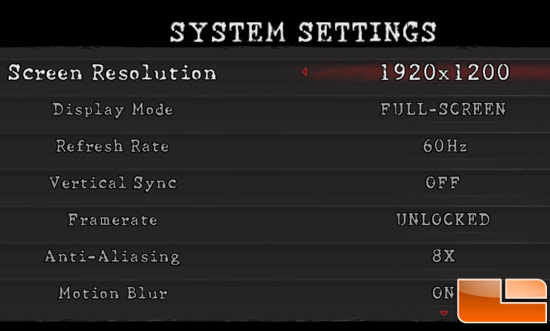 All in game settings were set to their maximum. We used 8xAA for all of our performance tests in Resident Evil 5.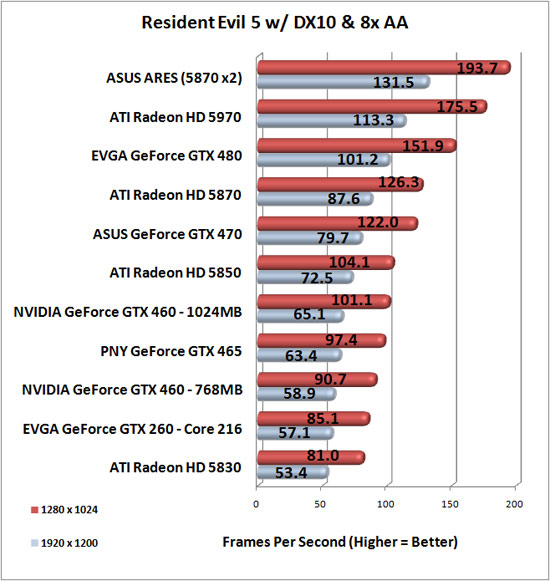 Benchmark Results: The GeForce GTX460 1GB video card was impressive and at $229 it managed to beat out the $249 GeForce GTX 465 at both 1920×1200 and 1280×1024 resolutions. We double checked the numbers and both graphics cards were running Forceware 258.80 drivers, so we will take the results. The GeForce GTX 460 768MB video card was just slightly faster than the GeForce GTX 260 Core 216, so if you play just DX10 game title and already own the GTX 260 Core 216 then it looks like gaming performance is roughly the same. The ATI Radeon HD 5830 doesn't look too hot in this chart, but all of the cards did well.