NVIDIA GeForce GTX 460 768MB and 1GB Video Card Reviews
By
Batman: Arkham Asylum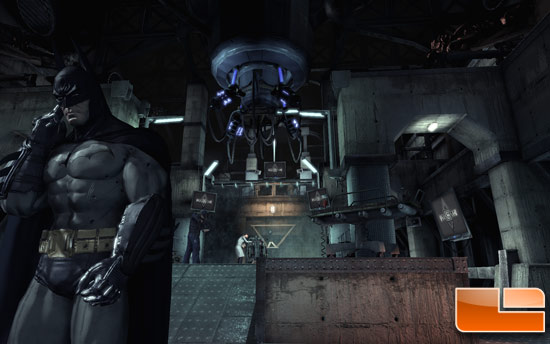 Batman: Arkham Asylum is an action-adventure stealth video game
based on DC Comics' Batman for PlayStation 3, Xbox 360 and Microsoft
Windows. It was developed by Rocksteady Studios and published by Eidos
Interactive in conjunction with Warner Bros.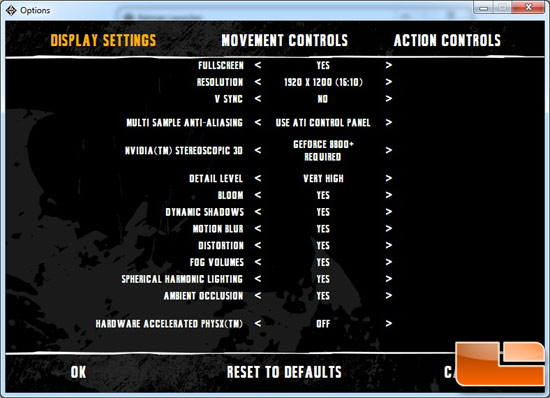 For our testing we set everything as high as it would go, except for Physx and NVIDIA Multi Sample Anti-Aliasing.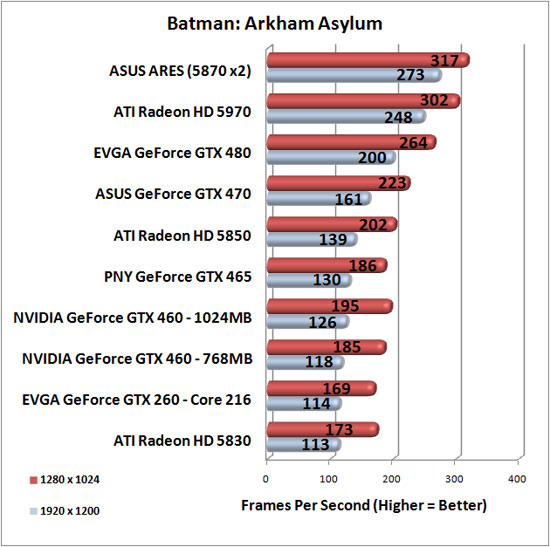 Benchmark Results: In this rather popular DX10 game title the NVIDIA GeForce GTX 460 did slightly better than the GeForce GTX 260 Core 216 from years past, which might come to a shock to many. The extra memory and memory bandwidth also made the GeForce GTX460 1GB about 7% faster than the 768MB version of the same card. The GeForce GTX 460 faster than a GeForce GTX 465, which was rather shocking. We contacted NVIDIA about this as it will happen in many of the benchmarks you are about to see and they said this:

"Keep in mind that the GTX 460 has a memory bandwidth and fill-rate advantage, which helps it in older DX9 and DX10 apps. With 11 PolyMorph engines however, the GTX 465 outruns the GTX 460 in the most demanding apps that use tessellation extensively Stone Giant and Heaven." – NVIDIA PR
It looks like the GTX 460 1GB and GTX 465 1GB video cards are going to be trading blows in this one.