NVIDIA GeForce GTX 460 768MB and 1GB Video Card Reviews
By
FurMark 1.8.2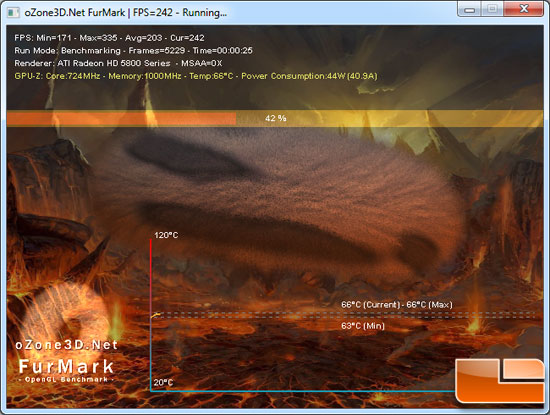 FurMark is a very intensive OpenGL benchmark that uses fur rendering
algorithms to measure the performance of the graphics card. Fur
rendering is especially adapted to overheat the GPU and that's why
FurMark is also a perfect stability and stress test tool (also called
GPU burner) for the graphics card.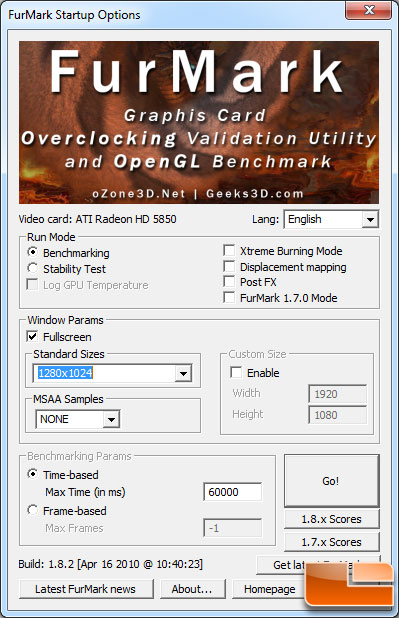 The benchmark was rendered in full screen mode with no AA enabled on both video cards.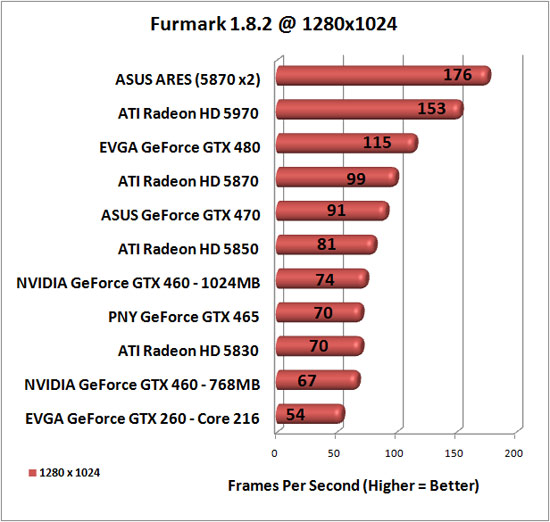 Benchmark Results: We run Furmark to heat up the cards and to find their peak power consumption numbers. While we had the utility open we ran a quick benchmark at 1280×1024 to see how the cards do on this OpenGL benchmark. The results were pretty much the same as they have been in the other 7 benchmarks, so no big shocker here.