NVIDIA GeForce GTX 460 768MB and 1GB Video Card Reviews
By
NVIDIA GeForce GTX 460 Overclocking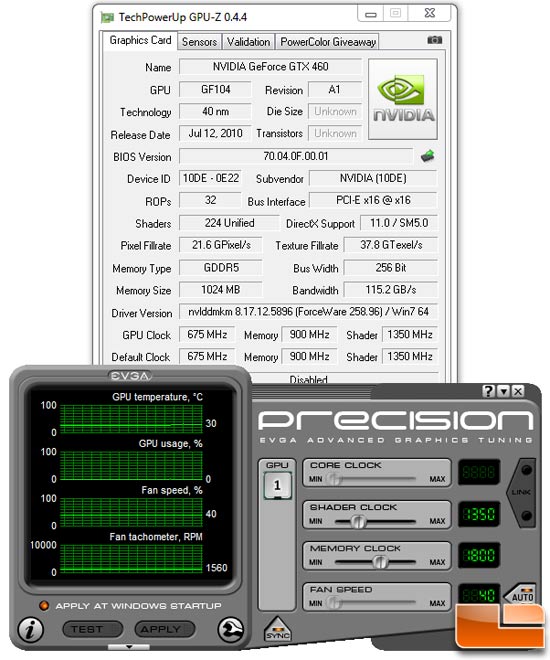 The NVIDIA GeForce GTX 460 768MB/1GB video cards start off life at 675MHz on the core clock, 1350MHz on the shaders and 900MHz on the GDDR5 memory. The GeForce GTX 460 has plenty of room left into it for overclocking since it has two 6-pin power connectors on the board. This along with the 75mm cooling fan and 4Gbps memory ICs means that the GeForce GTX 460 has plenty of thermal/power headroom for you to discover by overclocking. We used EVGA Precision to overclock our video card sample.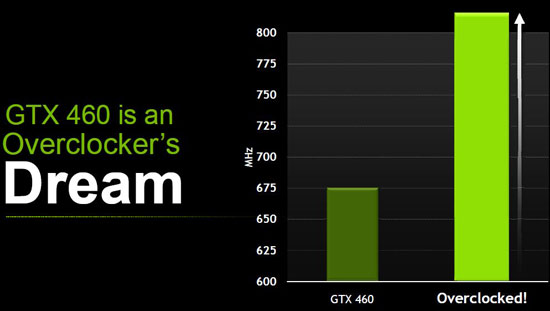 NVIDIA claims the NVIDIA GeForce GTX 460 video card is an overclocker's dream, but we will figure that out on our own!
The NVIDIA GeForce GTX 460 Video Card Stock 675MHz/1800MHz: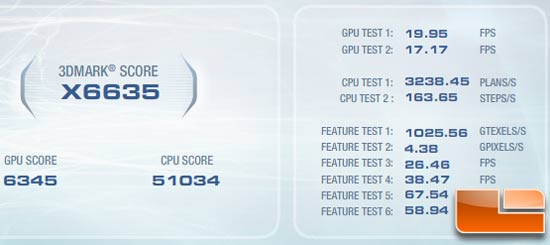 The NVIDIA GeForce GTX 460 Video CardOverclocked 825MHz/1800MHz: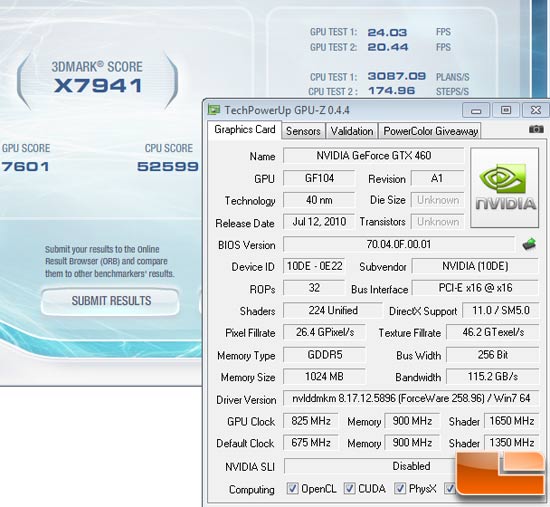 Running 3DMark Vantage with the Extreme
preset we got a base score of X6635. By not even touching the memory and cranking up the core/shader slider up to 825MHz we saw the score go up to X7941 3DMarks when
overclocked with SmartDoctor, which was an improvement of 19.7%. We were not done here though as the card still has some more room left in it, plus we didn't even overclock the memory.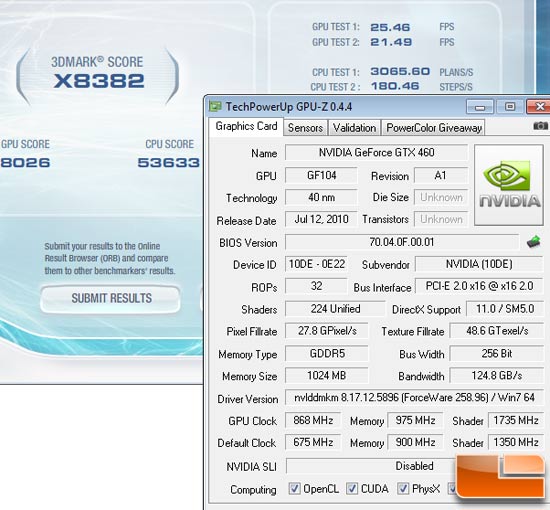 The highest overclock that we were able to reach with full stability was 868MHz on the core and 975MHz on the memory clock. The core overclock was 193MHz higher than stock, which is an increase of ~29%! The 336 CUDA cores were running at 1735MHz with these settings! That is a far cry from 1350MHz! This bumped our 3DMark Vantage Extreme score up to X8382, which is is a ~26% faster than stock. This card has amazing overclocking potential for enthusiasts that are comfortable overclocking.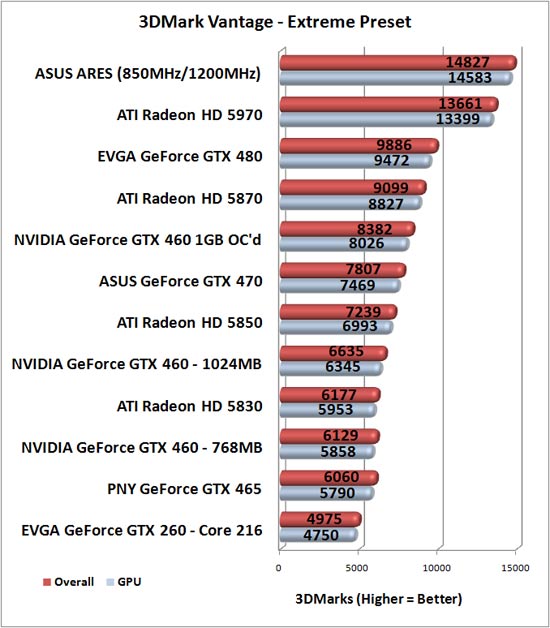 This overclock puts the NVIDIA GeForce GTX 460 ahead of the GeForce 470 in terms of 3DMark performance and just behind the Radeon HD 5870. An amazing performance increase for the $229 graphics card.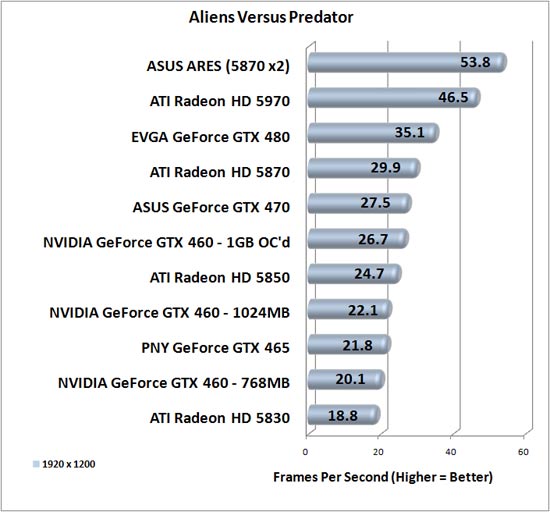 We tried out the massive 868MHz core clock overclock in the PC Game title AvP at a resolution of 1920×1200 as it was one of the toughest benchmarks that we used in testing. The frame rate went from 22.1 FPS to 26.7 FPS. That is an increase of 21%, so overclocking the GeForce GTX 460 graphics card is well worth the effort!