Intel NUC DN2820FYKH Bay Trail System Review
By
Final Thoughts & Conclusions
The Intel NUC DN2820FYKH proved to be a very decent desktop PC that can be built on a shoe string budget. It is fairly evident that this Intel Bay Trail powered system wasn't designed to be a multi-tasking beast, but it does pretty good with one task at a time. The Intel NUC DN2820FYKH felt fairly responsive when we used it and should be a good desktop PC for those with basic computing tasks and even for those wanting to build a streaming box or HTPC. It was able to surf the web, play 720p and 1080p video and run office applications, which is all that we required from a system that can be built for well under $300 if you shop around and don't go overkill on the DDR3L memory module and storage drive. Our Windows 8 installation worked without issues as did OpenELEC and XBMC.
Intel NUC Kit Comparison Table For Haswell SKUs

Model
DN2820FYKH
D34010WYKH
D54250WYKH
Codename
Forest Canyon
Wilson Canyon
Wilson Canyon
CPU
Intel Celeron N2820
Intel Core i3-4010U
Intel Core i5-4250U
Clock Speed
Up to 2.39GHz Dual-Core
1.7GHz Dual-Core
Up To 2.6GHz Dual-Core
Turbo / Hyper Threading
No / No
No / Yes
Yes / Yes
GPU
Intel HD Graphics
Intel HD Graphics 4400
Intel HD Graphics 5000
RAM
1 x DDR3L SO-DIMM slot
2 x DDR3L SO-DIMM slots
2 x DDR3L SO-DIMM slots
Mini HDMI Output
1 x 1.4a
1 x 1.4a
1 x 1.4a
Mini DisplayPort Output
No
1 x 1.2
1 x 1.2
USB
1 USB 3.0 & 2 USB 2.0
4 x USB 3.0
4 x USB 3.0
Gigabit Ethernet
Yes
Yes
Yes
mini PCIe (half-height)
1
1
1
mini PCIe (full-height, mSATA support)
0
1
1
Chassis Color
Black
Black
Black
Power Supply
External 19V 36W DC
External 19V 65W DC
External 19V 65W DC
Overall Unit Size
116.6mm x 112.0mm x 50.5mm
116.6mm x 112.0mm x 49.5mm
116.6mm x 112.0mm x 49.5mm
Warranty
3-Years
3-Years
3-Years
MSRP Guidance By Intel
~$128
~$295
~$373
If you were looking for a little more power or wanted the ability to run Intel WiDi or multiple displays (need Displayport) you can step up to one of the more power Intel Core i3 or Core i5 'Haswell' models.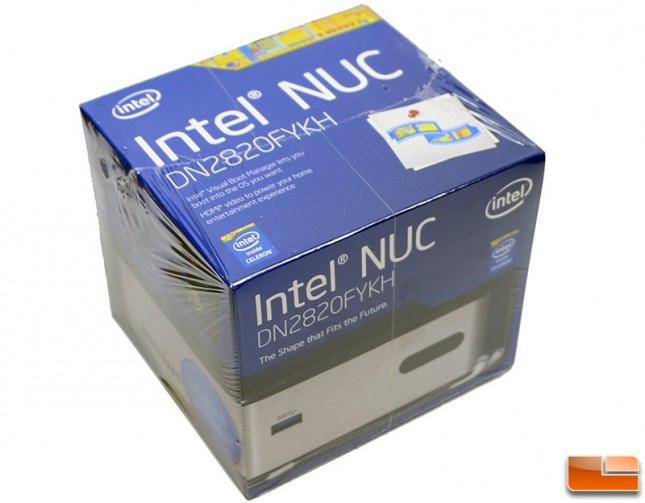 After purchasing and building an Intel NUC DN2820FYKH we did learn a few things and we'll touch on those again here. For starters the Intel NUC DN2820FYKH uses a single 2.5″ SATA notebook drive that operates on the SATA II 3Gbps interface. You don't have to go out and buy a high-end SATA III 6Gbps drive as you are limited to SATA II speeds, so save yourself a few bucks there. We used a Kingston 8GB DDR3L SO-DIMM and found that too was overkill as you can dedicate just 512MB of memory to the Intel HD Graphics. This isn't a multi-tasking machine, so you can get away with a lower cost 2 or 4 GB memory module. There is no option for memory timing or clock frequency adjustments in the Intel Visual BIOS, so pay no attention to clock speeds and timings as the DN2820FYKH will downclock the memory to 1066MHz. We also discovered after buying this system that Intel only has a full driver set for Windows 8 and Windows 8.1. Intel is working on getting all the drivers up and running properly for Windows 7, but as of 2/5/2014 those drivers weren't done yet. Finally, we thought that Intel Wireless Display (Intel WiDi) would work, but we found that Intel WiDi is not supported on the Intel NUC DN2820FYKH. This was confusing as Intel lists that Intel Wireless Display is supported by the Intel Wireless-N 7260BN on the tech specs, but this system does not support Intel WiDi as the processor is not on the supported list.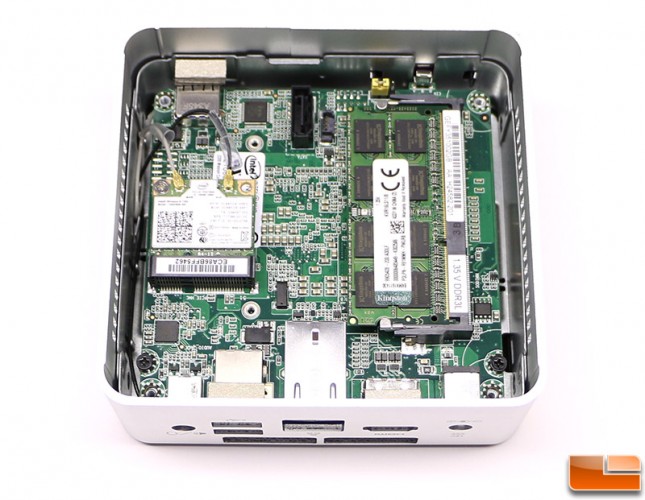 Intel NUC DN2820FYKH Estimated Windows 8 System Build Cost:
Intel NUC DN2820FYKH – $128.00
2.5″ Storage Drive – Starting at $39.99 shipped (320GB Hard Drive)
1 – DDR3L SO-DIMM – Starting at $27.99 Shipped (2GB)
Windows 8.1 Pro – $99.99
At the end of the day the Intel NUC DN2820FYKH meet our expectations and it should be 'good enough' for many of the people that are looking for an affordable system that can play back their video libraries. If you have to run out and buy everything you are looking at around ~$295 to get yourself into the Intel NUC DN2820FYKH, but it can be done for less than that if you have a hard drive sitting around or can get away with using a Flash drive for the OS. We like the Intel NUC DN2820FYKH and hope our review helped answer some of the questions that you have about it. If you have any additional questions please let us know and we'll try our best to get them answered. We are not HTPC experts, so if you have specific clip or CODEC requests please be sure to leave us detailed instructions on what you want tested and we'll give it a shot if there is time.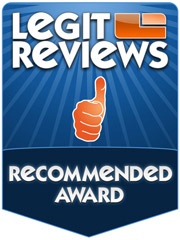 Legit Bottom Line: The Intel NUC DN2820FYKH is a budget friendly desktop PC that could make for a great HTPC or stream box depending on your video library. Right now it is best to run Windows 8 or 8.1 on the DN2820FYKH due to fact that Intel has not released Windows 7 drivers for this platform yet.
Want to see more coverage of the Intel NUC by Legit Reviews?