Intel NUC DN2820FYKH Bay Trail System Review
By
Installing DDR3L Memory and a Storage Drive into the NUC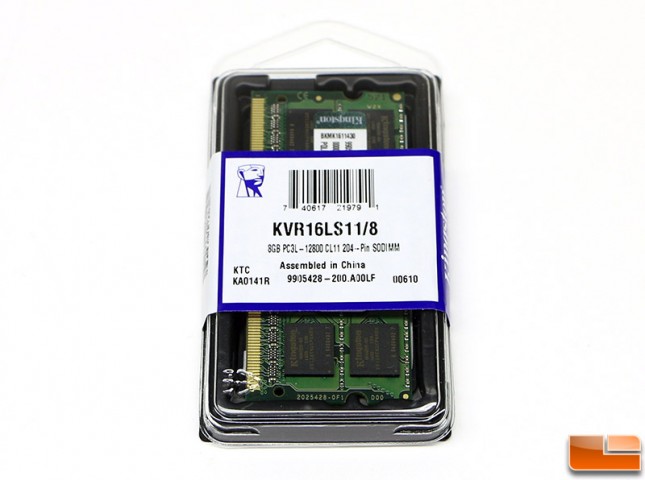 When it came to memory for the Intel NUC we turned to Kingston, which is the number one memory maker in the world. We went with their 8GB DDR3L 1600MHz SO-DIMM that is sold under part number KVR16LS11/8. This is part of Kingston's ValueRam line of memory so it should be perfect for this entry-level system that is set to run at 1066MHz at no matter what memory is installed. This memory module is a bit pricey though at
$84.99 shipped
. This memory module is overkill for the Bay Trail NUC, but we just couldn't help ourselves. Just remember that 1.5V DDR3 SO-DIMMs are 100% NOT supported. Intel has a list of compatible memory modules for this platform
here
. This Kingston kit is not on that list, but we have test it and it fully works.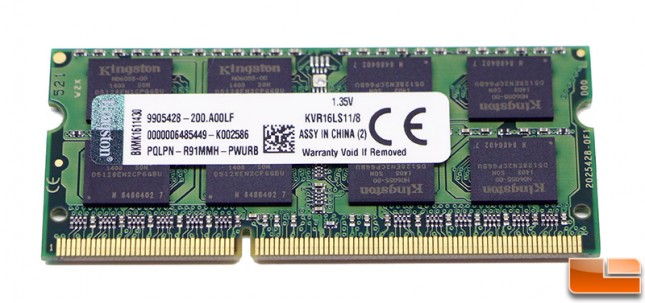 The Kingston KVR16LS11/8 comes programmed with CL11 timings and is set to run at 1.35V, which is a must for any DDR3L memory kit.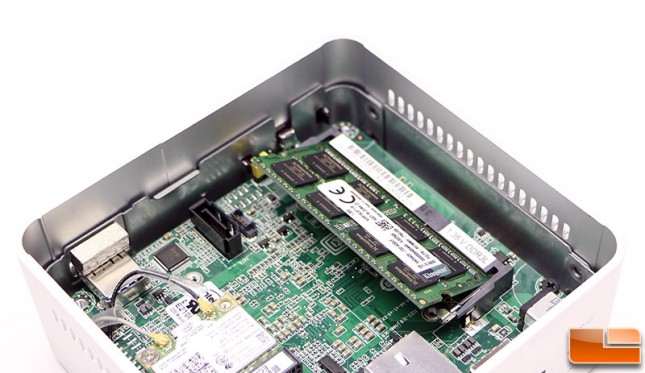 To install the single 204-pin DDR3 SO-DIMM memory module you just need to insert it into the SO-DIMM socket at an angle and then gently push down on it to clip it into the retention mechanism. Installing the memory takes just a few seconds.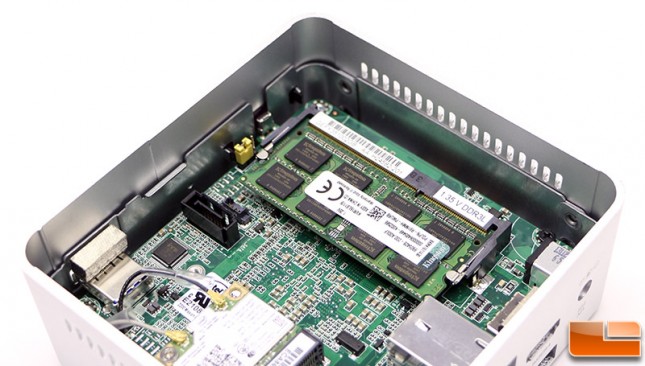 Once the memory module is installed it should lay flat like the Kingston module in the image above.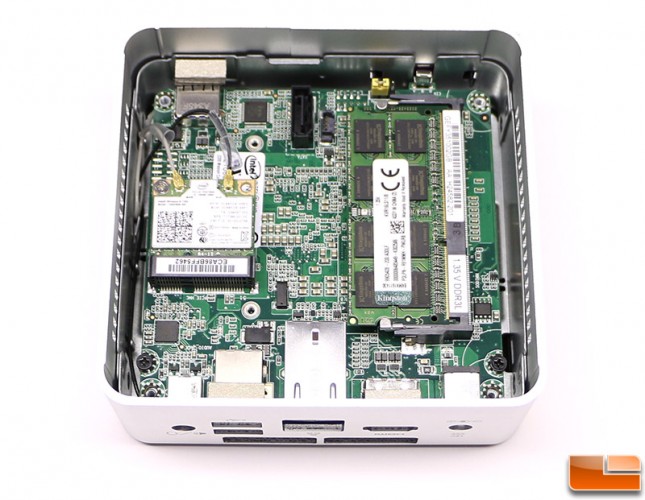 Here is what Intel NUC DH2820FYKH looks like inside once the DDR3L memory module is properly installed on the motherboard.
We then installed an Intel SSD Series 530 240GB Solid-State Drive to the 2.5″ storage drive tray.
After you attach and tighten down the four screws on the bottom plate you can fire up the NUC DN2820FYKH for the first time!