Intel NUC DN2820FYKH Bay Trail System Review
By
Power Consumption, System Noise and CPU Temperatures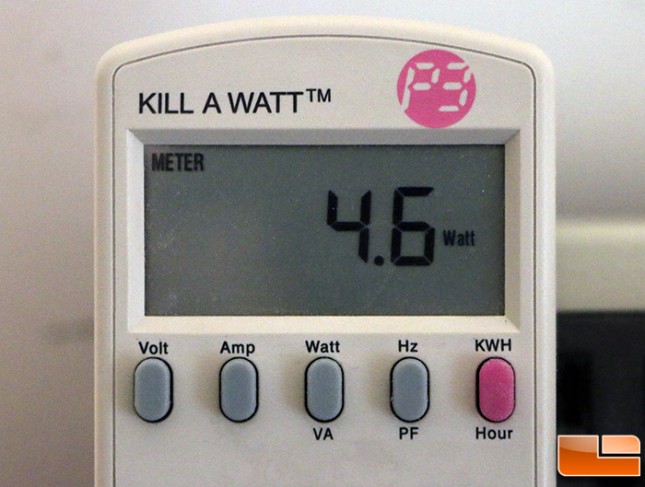 With the Intel NUC Kit DN2820FYKH running Windows 8 the entire system was consuming just 4.6 Watts of power from the wall outlet! For the most part it was bouncing around 4-6 Watts of power at idle on the desktop. It should be mentioned that this test was done with the 8GB Kingston DDR3L memory module, Intel 802.11n wireless card installed and with the OS running on the Intel SSD.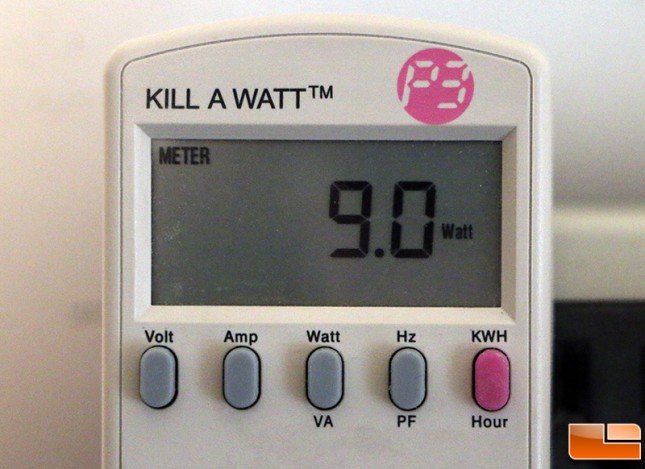 When watching 1080P movie clips we were generally in the 8.5-9.5 Watt usage range. The Max TDP of the Intel Celeron N2820 is 7.5W with a scenario design power (SDP) of 4.5W, so we are right around where we expected to be for movie playback.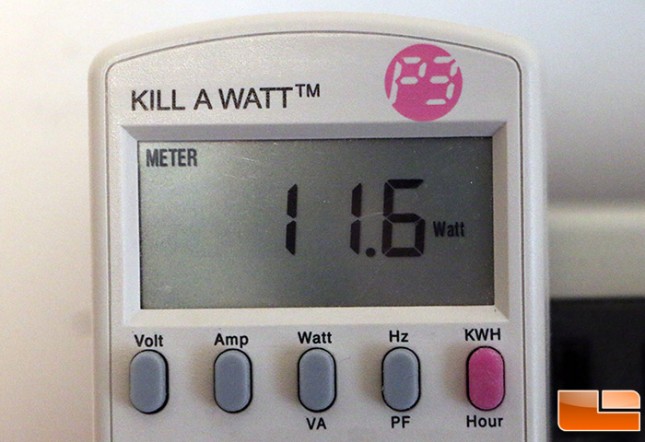 At full load the NUC was found to often peak around 12 Watts in CPU+GPU intensive applications like Futuremark 3DMark. These are very low power numbers for a desktop computer and are great for someone looking for a system that is very energy efficient. If you were looking for a basic office PC for web surfing, data entry or normal tasks this could offer huge power savings if you have 10+ systems that you are looking to replace. This also is critical to those looking to leave their PC on non-stop as energy efficiency is a big deal.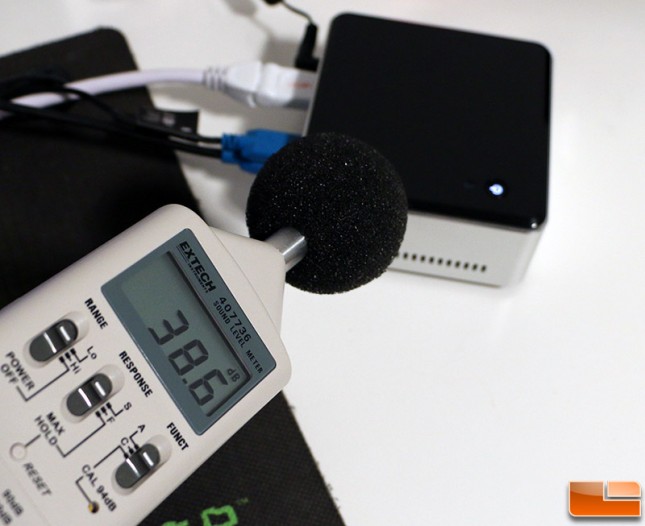 With the Intel NUC turned off we found the ambient room noise to be 31.9dB. With the system up and running on the desktop in an idle state the system was observed to be right at 38.6dB. With the NUC fully loaded running Prime95 27.9 64-bit, 3DMark or Cinebench we weren't able to get the fan speed to increase and there was no measurable load noise difference from about 6 inches away. In a quiet room you can hear the single case fan spinning, but once you have some background noise and you can barely hear the fan slowly spinning when the NUC is running! The Intel NUC comes set to ramp up the fan at 78C, but with the room at 21C we were unable to get the NUC hot enough for the fan to kick into high gear. The top of the NUC gets warm, so let's take a look at the temperatures.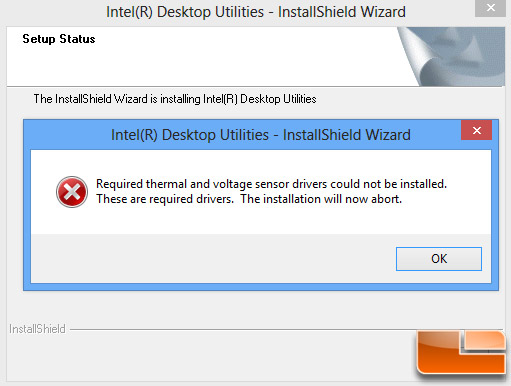 When it comes to temperatures, we normally use Intel's Extreme Tuning Utility to monitor temperatures and voltages.The only thing is that Intel XTU does not support the Bay Trail NUC. We tried using Intel XTU v4.3.0.11.

We also tried to use Intel Desktop Utilities v3.2.8.089, but again found that this Intel desktop platform was again not supported by Intel. We hope that Intel eventually supports the DH2820FYKH with Intel XTU or IDU in the future.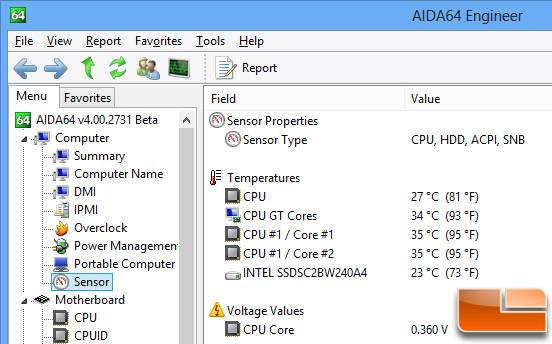 The only software that appeared to read the temperature correctly on the Bay Trail NUC was AIDA64. AIDA64 reported that the Intel Celeron 2820 processor idled at 0.360V with a core temperature of 35C.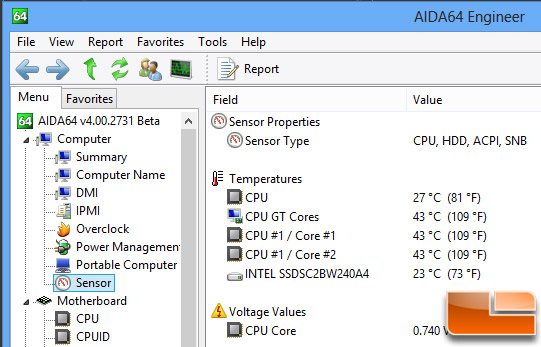 We fired up 3DMark Ice Storm to put a load on both the GPU and CPU that caused the CPU Core Voltage jump up to 0.740V and the CPU Core Temperature rose to 43C. Not a bad load temperature as we weren't too impressed by the small HSF, but it appears to be more than adequate.