NVIDIA GeForce GTX 750 Ti 2GB Video Card Review – Maxwell Architecture For Under $150
By
Final Thoughts and Conclusions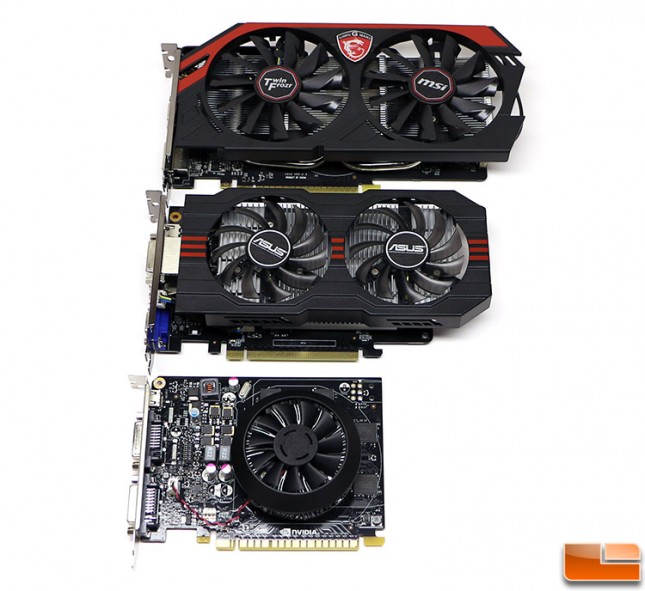 The NVIDIA GeForce GTX 750 Ti is the very product that allows us to look at what NVIDIA has been working on with Maxwell. The general gaming performance of the GeForce GTX 750 Ti wasn't that exciting, but what NVIDIA has done with the power efficiency is pretty damn amazing. The NVIDIA GeForce GTX 750 Ti 2GB reference card was just 5.7-inches long with a small GPU cooler on it, but it was quiet and we never could get the card to get over 60C! We also like that this card has just a 60W TDP and doesn't require any extra power connectors, so you can easily upgrade older systems without even really having to worry about the power supply. Well, NVIDIA does suggest at least a 300W power supply be in the system.
Reference Card Specifications
GeForce GTX 750 Ti
GeForce GTX 750
Chip
GM107
GM107
CUDA Cores
640
512
Base Clock
1020 MHz
1020 MHz
Boost Clock
1085 MHz
1085 MHz
Memory Configuration
1 GB – 2 GB
1 GB
Memory Speed
5.4 Gbps
5.4 Gbps
Memory Bandwidth
86.4 GB/s
80 GB/s
Power Connectors
None
None
Outputs
DL-DVI-I
DL-DVI-D
Mini-HDMI
DL-DVI-I
DL-DVI-D
Mini-HDMI
TDP
60 W
55 W
SLI Options
None
None
MSRP At Launch
$139 – $149
$119
Here is a quick table of the GeForce GTX 750 Ti and GeForce GTX 750 specifications in case you missed something along the way.
When it comes to just gaming performance the AMD Radeon R7 265 2GB video card at $149 easily wins that battle with higher overall performance for 1080p gaming. The NVIDIA GeForce GTX 750 Ti starts at $149 and most of the custom cards will be in the $159 to $175 ball park. NVIDIA doesn't win the price versus performance battle, but they do win in pretty much everything else. When it comes to temperatures, power efficiency, noise levels, power supply requirements and things of that nature the NVIDIA GeForce GTX 750 Ti really shines. The ASUS GTX750Ti-OC-2GD5 that we looked at today is available for $154.99 shipped on Amazon and the MSI GAMING N750Ti TF 2GD5/OC is available for $163.98 shipped after a $10 rebate on Newegg and it includes Assassins Creed Liberation HD.
If we had to pick a winner between the MSI N750Ti TF 2GD5/OC Gaming and the ASUS GTX750Ti-OC-2GD5 it would have to be the card from MSI. The MSI Twin Frozr GPU cooler is hands down superior and that means that the graphics card was able to boost to higher than advertised clock speeds. You also get an Assassin's Creed Liberation HD game voucher, so for $5 more you get better cooling, higher clock speeds, better performance and a game title. The ASUS card looks like it was designed for overclocking as it has a 6-pin PCIe power header on it, but it really isn't needed since NVIDIA limited the overclocking on this card to +135Mhz on the core. You don't need any additional power to do that, so for now it is a wasted feature that doesn't really do anything for you. If NVIDIA allows for additional overclocking headroom that might change though.
At the end of the day we really like what NVIDIA has done with power efficiency and we can't wait to see what happens when you get a few thousands CUDA cores on one Maxwell GPU!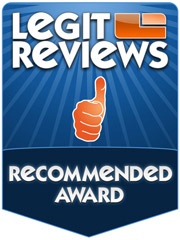 Legit Bottom Line: The NVIDAI GeForce GTX 750 Ti 2GB doesn't up the ante when it comes to gaming performance, but offers improvements in all the little areas and that adds up to some big changes!