NVIDIA GeForce GTX 750 Ti 2GB Video Card Review – Maxwell Architecture For Under $150
By
Temperature & Noise Testing
Temperatures are important to enthusiasts and gamers, so we took a bit of time and did some temperature testing on the Sapphire Radeon R7 265 with the Dual-X GPU cooler.
NVIDIA GeForce GTX 750 Ti Reference Card Temps: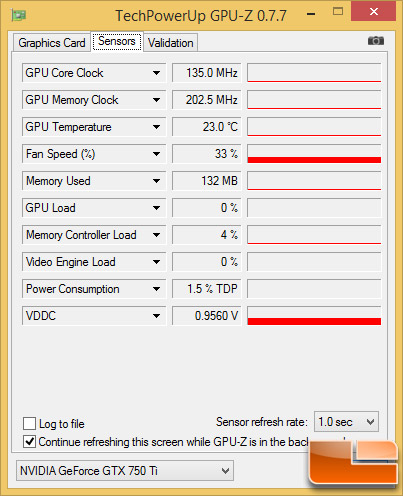 ASUS GeForce GTX 750 Ti OC Video Card Temps: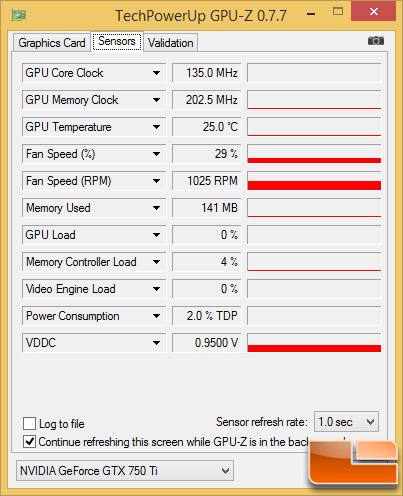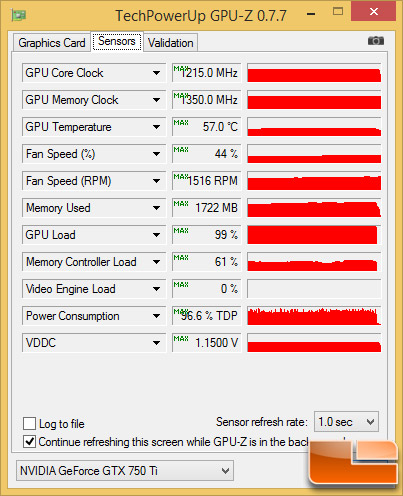 MSI GeForce GTX 750 Ti Gaming OC Video Card Temps: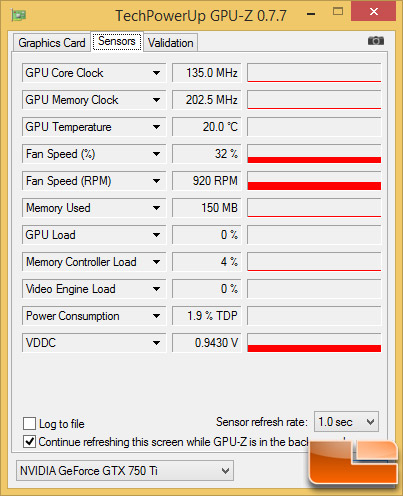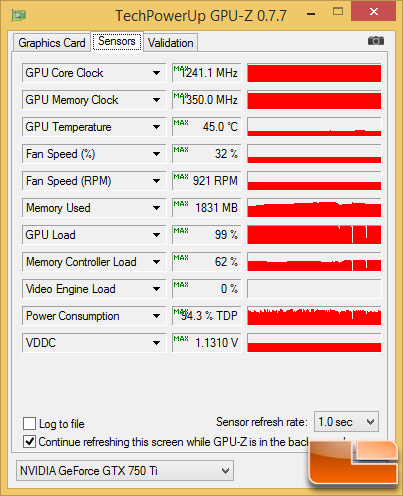 The NVIDIA GeForce GTX 750 Ti has some crazy low thermal numbers and it looks like NVIDIA greatly improved their energy efficiency with Maxwell. The NVIDIA reference card with its puny little GPU cooler topped out at just 58C! The ASUS GeForce GTX 750 Ti 2GB cards DC Lite GPU Cooler design wasn't impressive at all and performed just 1C better than the reference cards cooler at load and actually 3C worse at idle. The MSI GeForce GTX 750 Ti 2GB Gaming OC cards cooler was nothing short of amazing and we averaged 20C at idle and just 45C at load. Some of the high-end cards idle way above 45C, so it is very impressive to see such low numbers!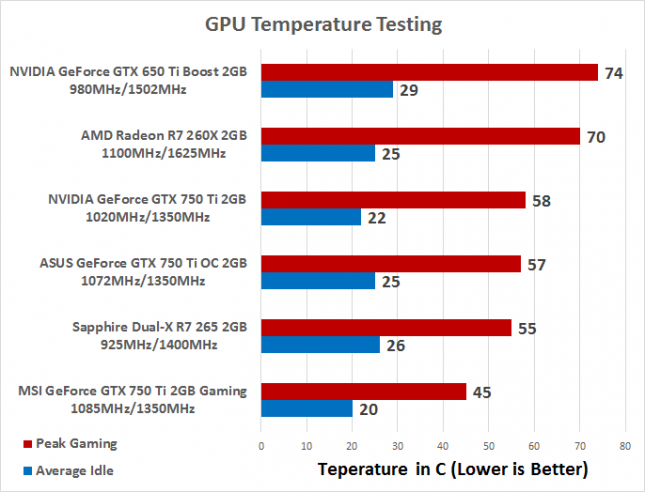 The Sapphire Dual-X R7 265 2GB video card runs at 55C and the MSI GeForce GTX 750 Ti 2GB Gaming OC was 10C cooler when gaming. Clearly NVIDIA has won the thermal battle for now.
Sound Testing
We test noise levels with an Extech sound level meter that has 1.5dB accuracy that meets Type 2 standards. This meter ranges from 35dB to 90dB on the low measurement range, which is perfect for us as our test room usually averages around 36dB. We measure the sound level two inches above the corner of the motherboard with 'A' frequency weighting. The microphone wind cover is used to make sure no wind is blowing across the microphone, which would seriously throw off the data.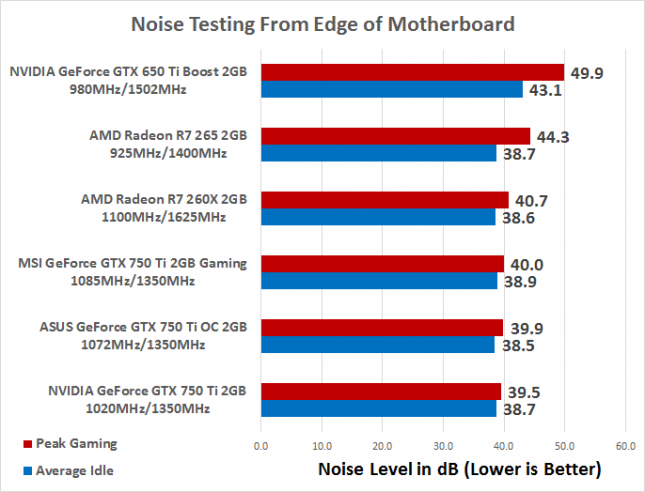 All three of the NVIDIA GeForce GTX 750 Ti cards that we tested were very quiet. The NVIDIA GeForce GTX 750 Ti reference card was the quietest of the bunch and hit just 39.5dB when gaming, which is excellent. The ASUS and MSI cards were right around 40.0dB though and that isn't much louder for those dual-fan cards. You shouldn't be able to hear this card if you have a gaming case that is loaded with a bunch of fans.