NVIDIA GeForce GTX 750 Ti 2GB Video Card Review – Maxwell Architecture For Under $150
By
Metro Last Light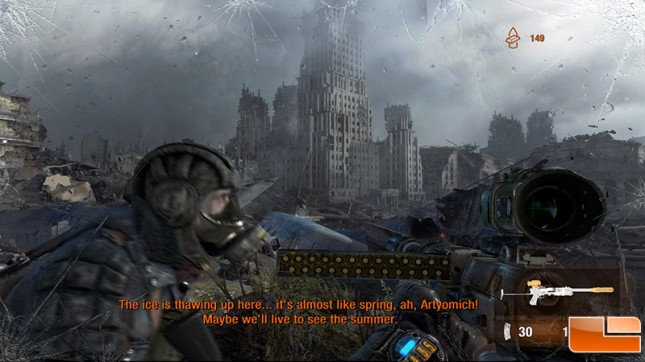 Metro: Last Light is a first-person shooter video game developed by Ukrainian studio 4A Games and published by Deep Silver. The game is set in a post-apocalyptic world and features action-oriented gameplay with a combination of survival horror elements. It uses the 4A Game engine and was released in May 2013.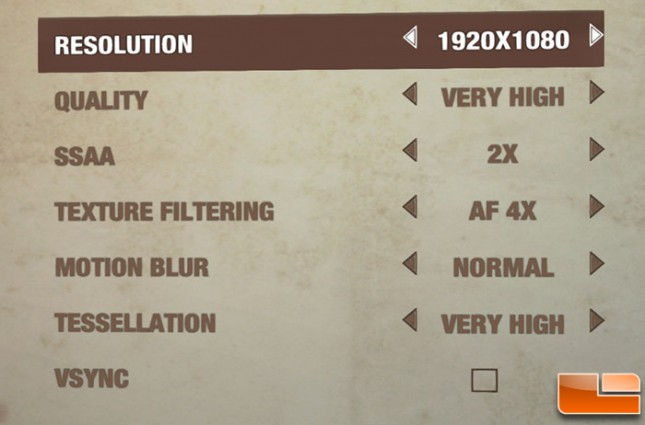 Metro: Last Light was benchmarked with very high image quality settings with the SSAA set to 2x and 4x AF. These settings are tough for entry level discrete graphics cards, but are more than playable on high-end gaming graphics cards. We benchmarked this game title on the Theater level.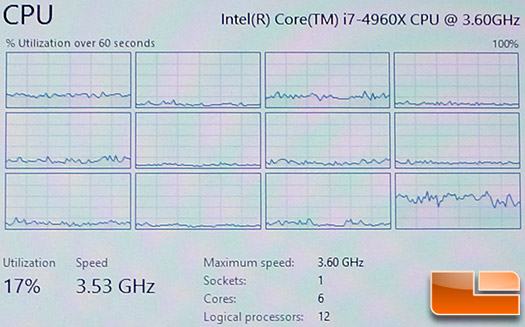 We again found around 20% CPU usage on Metro: Last Light.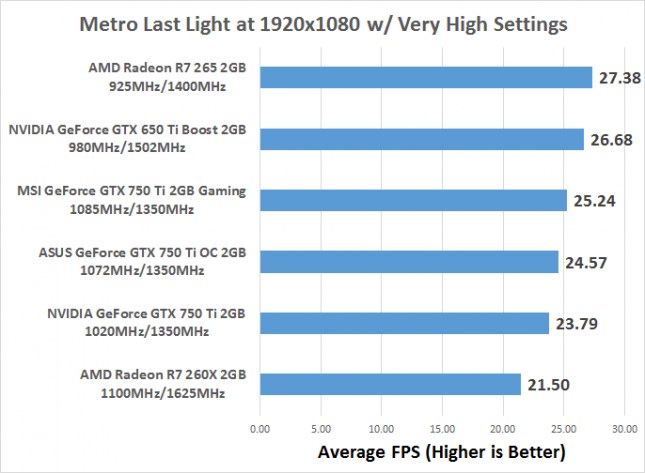 Benchmark Results: In Metro: Last Light the MSI GeForce GTX 750 Ti 2GB was found to be about 19% faster than the AMD Radeon R7 260X and averaged 25 FPS at 1920×1080.

Benchmark Results: No big performance dips or spikes that are out of the ordinary here!