ECS Z97-PK Deluxe mATX Motherboard Review
By
Bioshock Infinite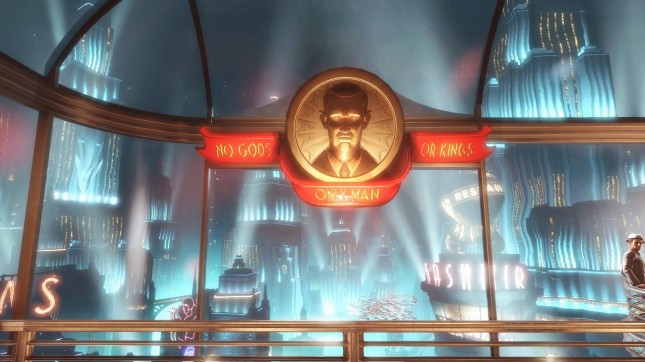 Bioshock: Infinite is a first-person shooter, developed by Irrational Games. Released in March, 2013 it uses a modified Unreal 3 engine. The developers included a nice little built-in benchmark system which makes it a prime candidate for an apples to apples comparison. When starting up the benchmark, we will be using option 3, the Ultra DirectX 11 settings.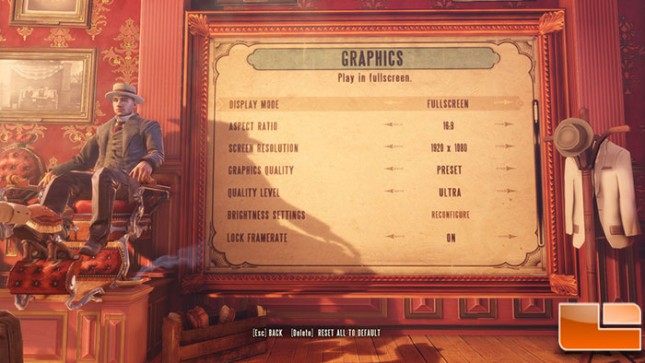 Before starting the benchmark, we manually configure the resolution to 1920 x 1080, and set the quality level to Ultra in fullscreen mode.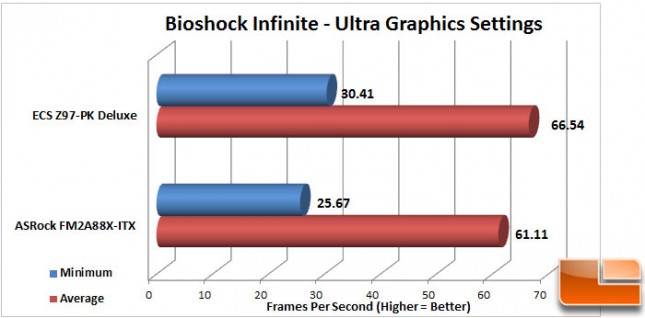 Benchmark Results: With the memory and video card being equal, the ECS Z97-PK with the Intel Pentium G3258 edges out the AMD based system in Bioshock Infinite by around 18%.