ECS Z97-PK Deluxe mATX Motherboard Review
By
ECS Z97-PK Deluxe Overclocking
One of the features in the ECS BIOS is the "one click" overclocking capabilities (in reality, it's a couple of clicks). There is two preconfigured overclocks, designed to push the Intel Pentium G3258 to 4.4Ghz and 4.7Ghz. Using the stock Intel air cooler, I was able to boot on both of these overclocks, problem was the 4.7Ghz was highly unstable. Utilizing the 4.4Ghz setting, it was perfectly stable. While I could have put on a more expensive cooler, or even liquid cooling, the purpose of this combination is to build a cheap but great performing system. So we'll stick with the Intel stock cooler, which we are all aware isn't the greatest cooler. Of course, you can always spend much more time at perfecting the overclock with all the options available within the CPU OverClocking Configuration menu.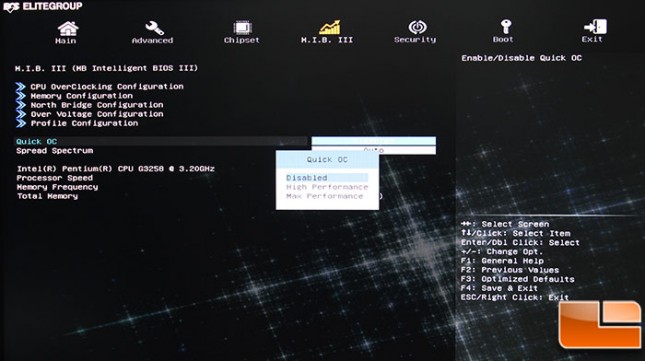 Until the system is rebooted, it doesn't acknowledge the OC setting. Once we get into Windows, I was able to confirm the 4.4GHz was accepted, then we began the testing.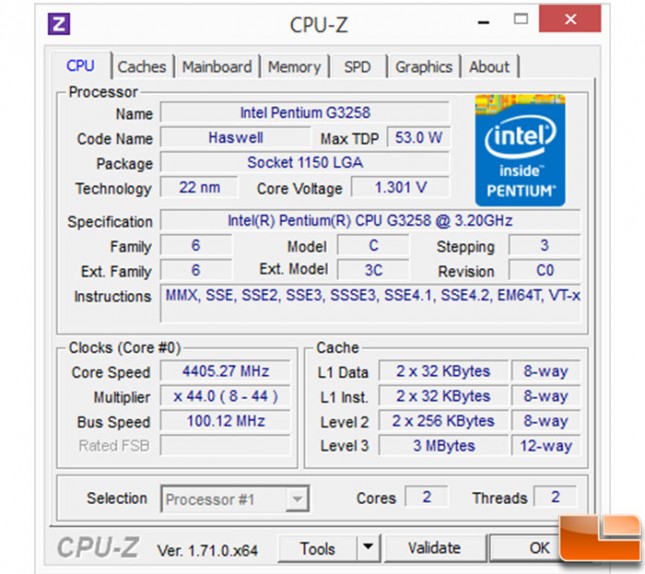 Previously, when we looked at 3DMark, Fire Strike received a score of 4585, once the G3258 was overclocked, 3DMark reported a score of 4849; an almost 6% boost in performance. While that isn't a huge amount of performance increase, if we look a little closer at the numbers, the Physics score is what received the boost, going from 3316 to 4520, close to 36% boost in physics performance.