ECS Z97-PK Deluxe mATX Motherboard Review
By
X264 HD Video Encoding Benchmark
The X264 HD Video Encoding Benchmark is a great test to see how fast a system can encode a HD quality video into a x264 video. Every test run uses the same video clip and settings, making it a prime candidate for an easily reproducible test. The results are presented in frames per second for each pass of the encoding process.
Taking a quick look at the details behind the ECS Z97-PK Deluxe test, Pass 1 did rather well, while Pass 2 took a bit longer to run.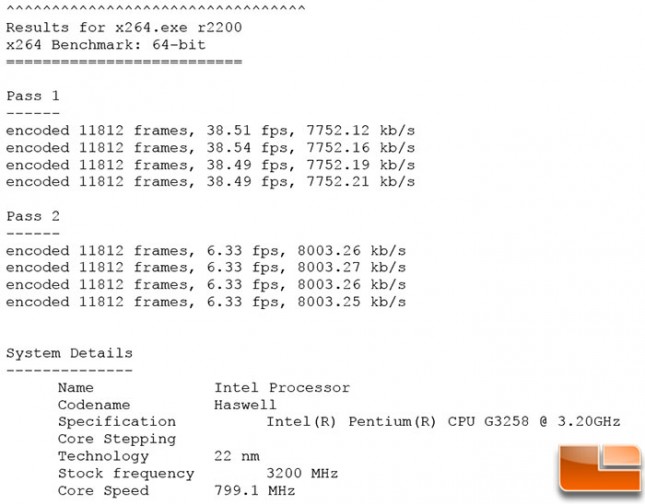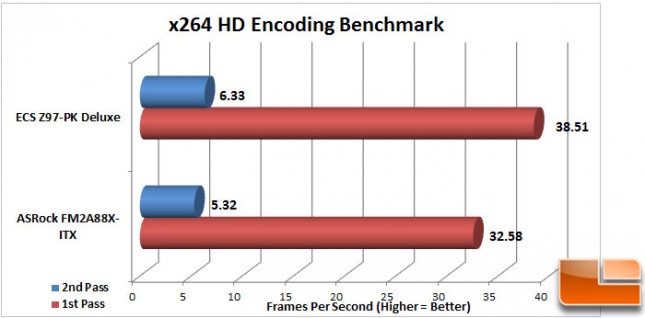 Benchmark Results: As you might expect, the Intel based system on the ECS Z97-PK Deluxe easily outperforms the AMD system. While obviously a more powerful CPU would increase these numbers, for a low cost motherboard and CPU combination, the numbers are still respectable.