ECS Z97-PK Deluxe mATX Motherboard Review
By
Tomb Raider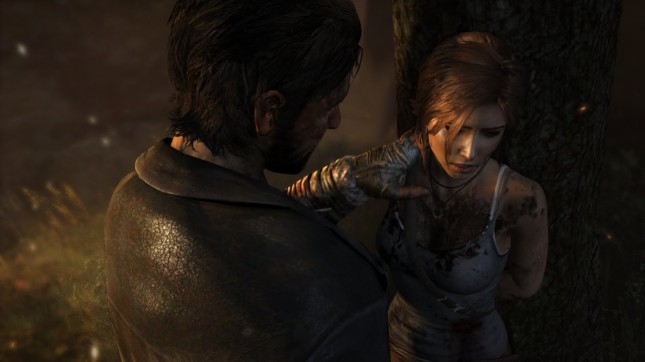 Marketed as a reboot of the Tomb Raider series, it was released in March 2013. It is an action-adventure game with a much younger female lead character, Lara Croft. It establishes the origins of Lara Croft for a second time, putting her on an island where she much save her friends and escape while be hunted. Played in a third person perspective, survival is key, with elements of exploration and combat. Tomb Raider has an integrated benchmark accessible from the main menu.
We configure Tomb Raider to run at 1920 x 1080, with the graphics quality set to Ultimate, and the Anti-Aliasing set to 4x SSAA.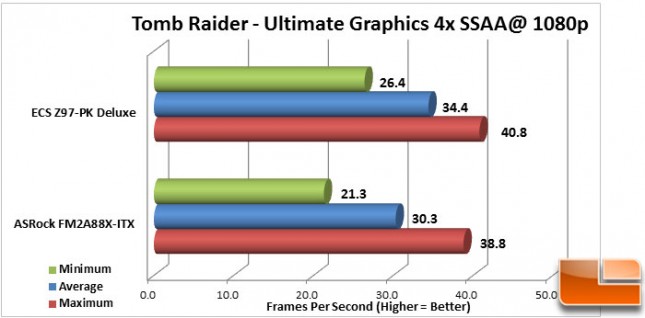 Benchmark Results: Around 13.5% performance difference between the two test systems in Tomb Raider, continues the performance lead the G3258 and ECS Z98-PK system has over the AMD based system.