ECS Z97-PK Deluxe mATX Motherboard Review
By
SiSoftware Sandra Memory Bandwith
Sisoftware Sandra 2014 SP3c is a diagnostic and benchmarking tool that includes multiple benchmarks depending on what you want to test. Of these benchmarks, it includes a section specific to benchmarking the memory. We will be looking at one of these, the Memory Bandwidth benchmark.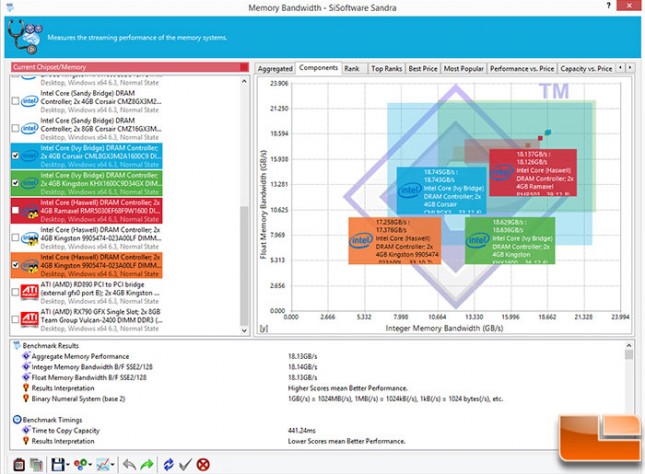 Sandra reported the generic Ramaxel memory as receiving 18.13GB/s for the three types of memory performance. On it's own, it's hard to see how it corresponds to memory performance, so Sandra also shows us a few other similar systems in their chart. The ECS Z97-PK and Ramaxel memory is in the red, which looking at the data shows it coming in third out of the four.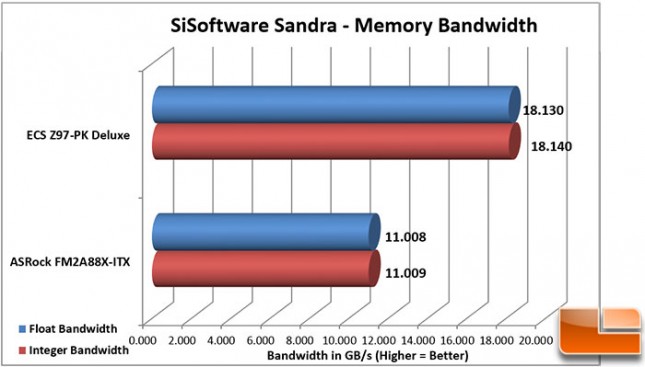 Benchmark Results: As you might expect, the ECS Z97-PK and the Intel G3258 surpassed the AMD system by a fairly good margin; about 65% better.