ECS Z97-PK Deluxe mATX Motherboard Review
By
Legit Reviews Test System
Before we get to taking a look at some benchmarks, let's take a quick look at the test system and process. All testing was done using a fresh install of Windows 8.1 Pro 64-bit with all current updates. Each of the benchmarks were completed with no additional software running, and was run three times. While we will show one of the runs of each benchmark, the final score will be an average of the three test runs.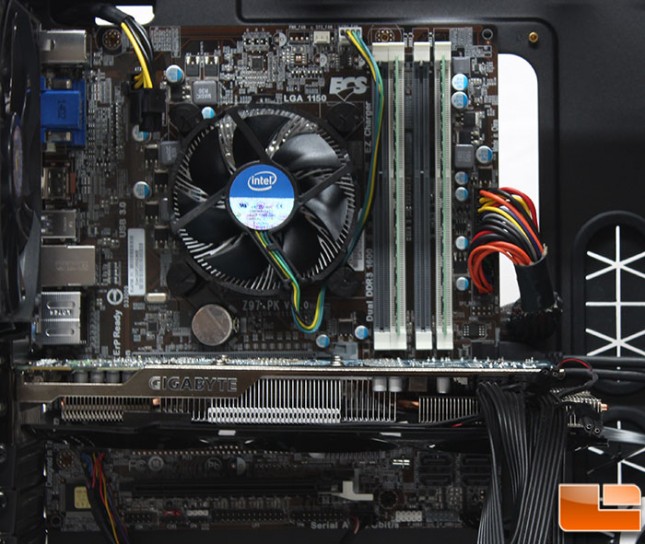 ECS Z97-PK Deluxe mATX Motherboard System Settings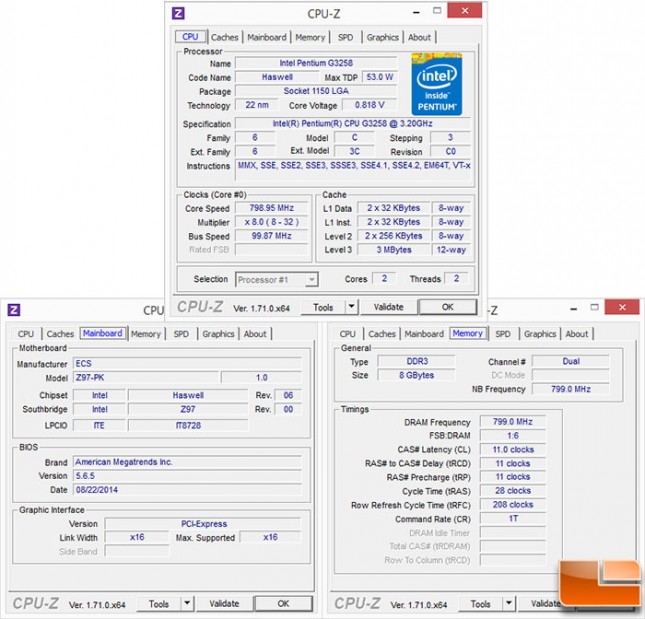 ASRock FM2A88X-ITX+ mITX Motherboard System Settings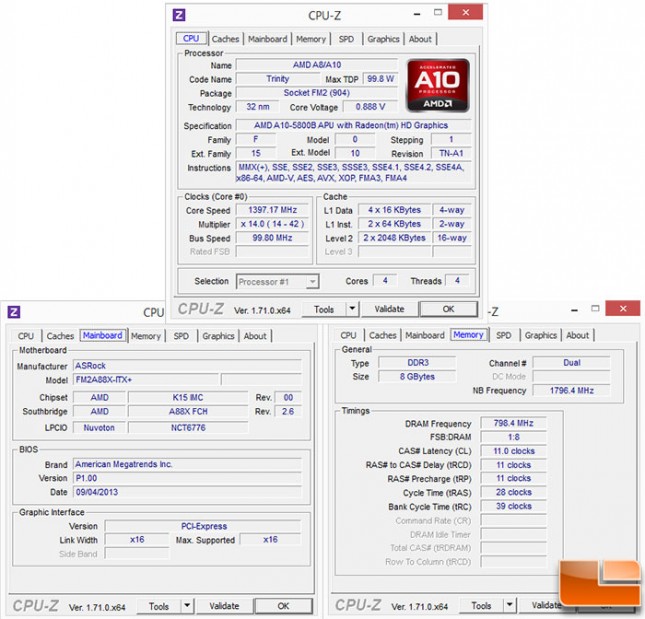 While the two test systems are utilizing different chipsets and processors, when you look at the price of them, they are fairly similar. We did not have another Z97 motherboard on hand to compare the ECS Z97-PK Deluxe to; and comparing an Intel G3258 system to an i5-3570K system would not be a fair comparison either.
Gigabyte HD 7870 2GB GHz Edition