Crucial MX100 256GB & 512GB SSD Review
By
Test System & Comparison Drives
All tests were performed on a fresh and up-to-date install of Windows 8 Pro x64 with no other applications running while using AHCI mode set through the BIOS. Synthetic Benchmarks were run with the OS loaded on a 120GB Corsair Force SSD. In between every test, the test drive was secure erased using an instance of Parted Magic. As such, all results should be indicative of optimal performance. All components were set to their default speeds and are listed below.
Z77 Test Bench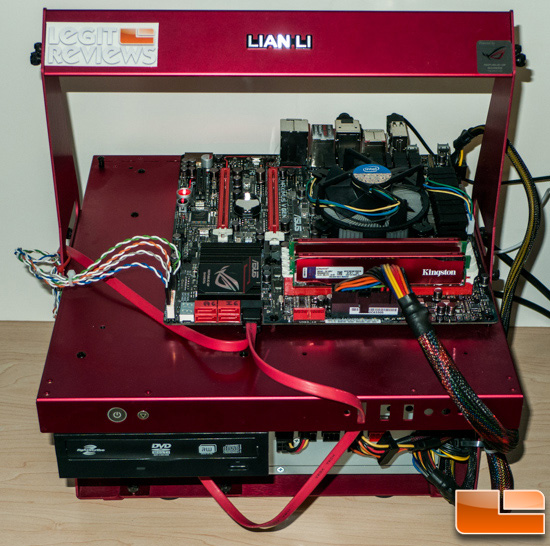 Intel LGA 1155 Test Platform
Component
Brand/Model
Live Pricing

Processor

Core i5 2500k

Motherboard

ASUS Maximus V Gene Z77

Memory

Kingston HyperX KHX16C9B1RK28 8GB

OS Drive

Corsair Force 120GB (FW 2.4)

Power Supply

Antec Basiq BP550W Plus-EC

Operating System

Windows 8 Pro 64-Bit
Comparison Drives And Other Models We Have Tested

Since there are so many SSDs out there now with different controllers, we started a reference table of which controllers are used by each drive to help you compare results. Different controllers definitely perform differently and each has various strengths and weaknesses. Like CPU's, even identical drives will have variations in performance and part of that variance may be attributable to the NAND flash used. Since the tests of the drives listed have spanned different test benches and represent different interfaces, we have listed the most recent ones for easy reference.
CrystalDiskInfo 6.0.4 Readout:
For both of the Crucial MX100 drives, the readout on CrystalDiskInfo 5.2.0 shows that both NCQ and S.M.A.R.T. are enabled, as well as TRIM. This is a great free tool to see lots of detailed information about the drive such as the firmware version for which we are running the latest available at the time of testing MU01.
Let's have a look at the performance with some synthetic benchmarks followed up by some real world tests.