BIOSTAR Hi-Fi A85W Motherboard Review
By
X264 and Cinebench R11.5 Performance
X264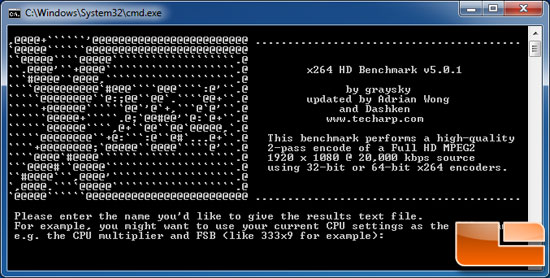 Simply put, the x264 HD Benchmark is a reproducible measure of how fast your machine can encode a short HD-quality video clip into a high quality x264 video file. It's nice because everyone running it will use the same video clip and software. The video encoder (x264.exe) reports a fairly accurate internal benchmark (in frames per second) for each pass of the video encode and it also uses multi-core processors very efficiently. All these factors make this an ideal benchmark to compare different processors and systems to each other. We are using x264 HD v5.0.1 for this test.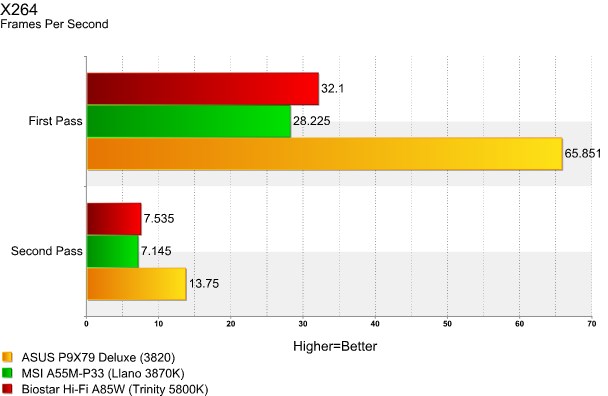 Now turning our attention over to a real world benchmark X264, and taking the averages of each of the 2 runs times 4 passes. We can see that the Intel Core i7 3820 CPU just clearly decimates the two APU based platforms. But when we compare the two APU platforms, Trinity and Llano, we can see that the newer APU Trinity from AMD does have a bit better performance over the older Llano APU.
Cinebench R11.5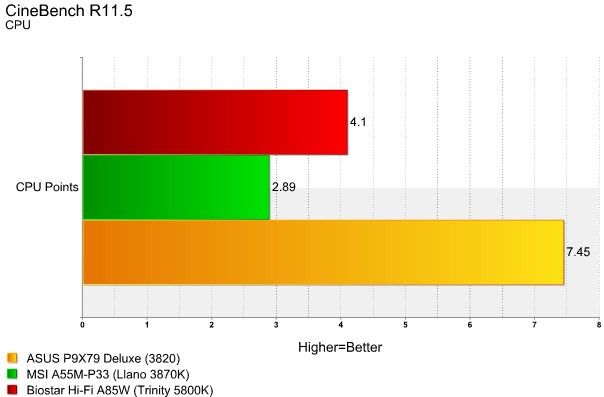 Once again the Intel Core i7 3820 leaves the two APU based platforms in the dust. And looking at the comparison between Trinity and Llano based APU platforms the newer Trinity 5800K APU does outperform the older 3870K APU.
We are starting to see with these two tests that even the overall memory bandwidth and lower memory latency does not hinder the overall output of performance from the AMD Trinity 5800K APU.