BIOSTAR Hi-Fi A85W Motherboard Review
By
Legit Review Testing Methodology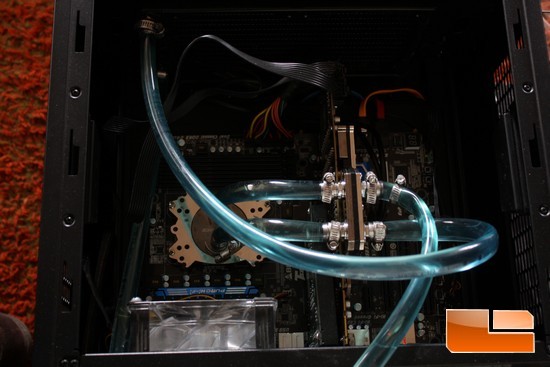 How I configured the Biostar Hi-Fi A85W motherboard.
I will perform all of my testing of the 5800K Trinity APU on water cooling. All tests will be run at a minimum of 3 runs per benchmark to ensure my results were accurate and no erroneous readings were present during my testing. I will be comparing the Hi-Fi A85W motherboard with a MSI A55M-P33 with a 3870K APU, and I will be adding an ASUS P9X79 Deluxe motherboard with a Core i7 3820 CPU.
On the two APUs (3870K Llano, and 5800K Trinity) during the graphic testing portion of this review I will be including both onboard GPU and include runs while using an AMD Radeon 6970 video card. All Graphic settings will be using maximum detail settings, and at a resolution of 1280 x 720. This is so I can get a better side by side comparison between all of the tested platforms.
Biostar Hi-Fi A85W motherboard – $94.99 plus shipping
Intel Test Rig

Processor
AMD 5800K
Live Pricing
Motherboard
See Above
Live Pricing
Sound Card
Creative Fatality X-FI
Live Pricing
Memory
Kingston 2133MHz
Storage Device(S)
Crucial M4SSD2128 SSD x2

2 X Seagate Momentus 320 HDDs

Live Pricing
Video Card
AMD Radeon HD6970
Live Pricing
Cooling
Koolance CPU water block

Koolance 697 Video card water blocks

Danger Den 240mm Radiator


Chassis
CoolerMaster
Power Supply
Cooler Master 1000w
This is a complete breakdown of the computer components that were used during testing of the Biostar Hi-Fi A85W motherboard.
I will be using the same exact configuration on all tested platforms; this is to ensure that all of my testing is as accurate as I possibly can make it. Once again, all programs that are being used in this review have been run at least three times per benchmark, to ensure accuracy as well as erroneous readings were kept at a minimum.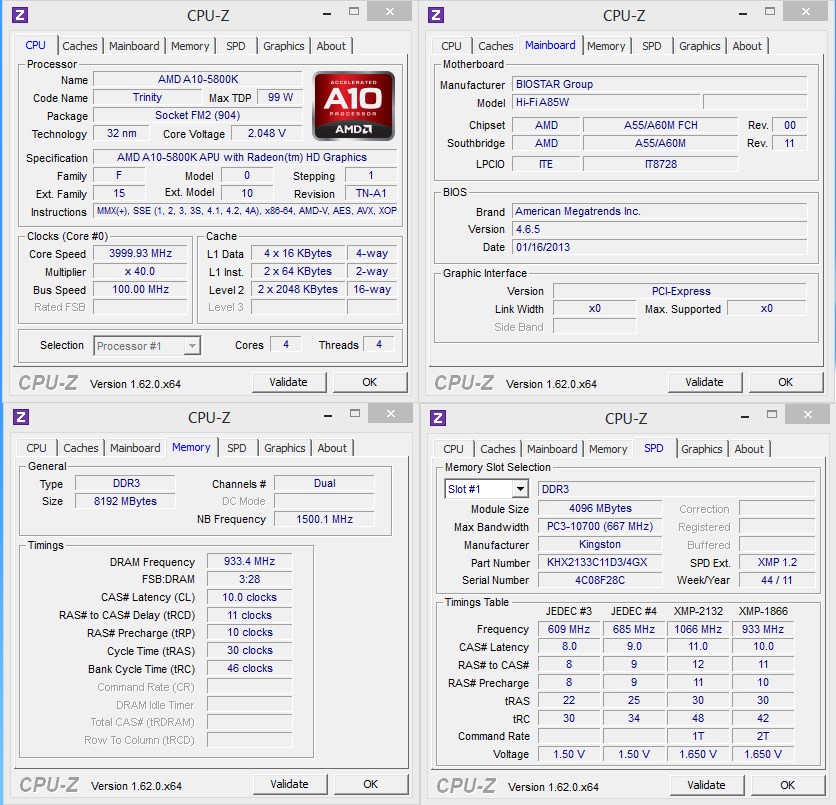 The default settings used during testing.