BIOSTAR Hi-Fi A85W Motherboard Review
By
Overclocking the Hi-Fi A85W Motherboard
Overclocking the Biostar HiFi A85W motherboard has been one of the most interesting endeavors I ever had in my life.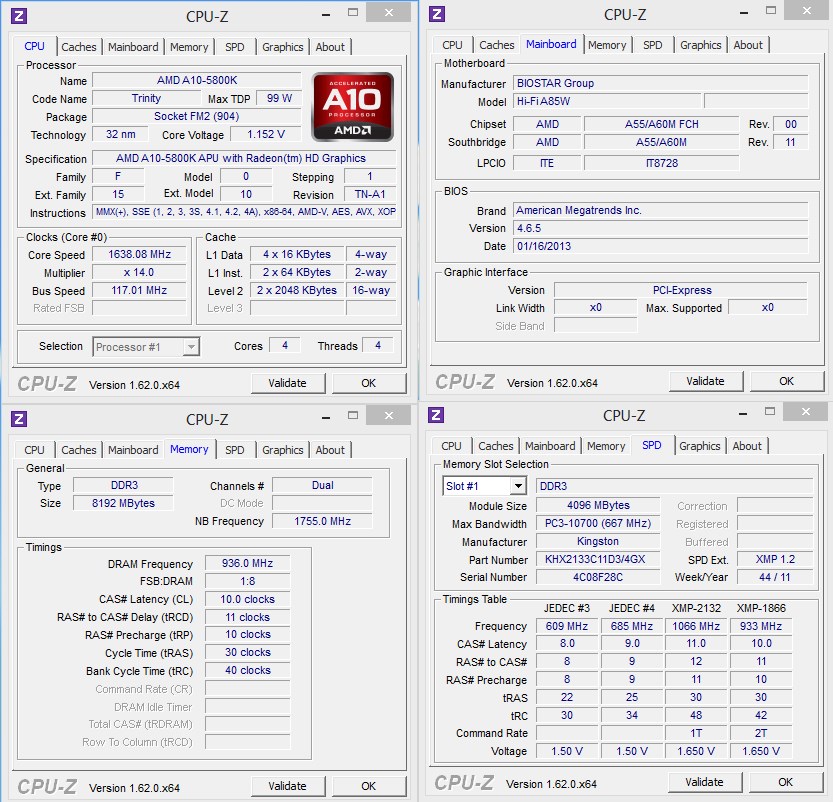 I did manage to reach a speed of 4680MHz on the 5800K Trinity APU while using a single HDD.
After getting myself familiar with the AMD Trinity 5800K APU and the Biostar HiFi A85W motherboard and trying several different combinations of FSB and memory divider, I decided to settle out on a 4680MHz overclock on the 5800K APU. I had to sacrifice the speed of the memory in order to have a stable overclock.