BIOSTAR Hi-Fi A85W Motherboard Review
By
PLA Benchmark Performance Testing
PLA Benchmark is a Chinese based benchmark utilizing Epic's newest game engine, Unreal Game Engine 3.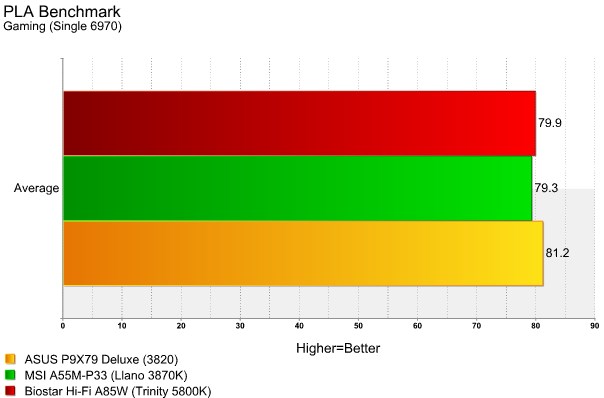 On this newer benchmark that utilizes the new Unreal 3 engine that fully supports Direct X 11 while using the 6970 video card in with all tested platforms the performance differences are really and truly moot. We are only talking about 2-3 FPS difference from each of the tested platforms, which is not enough to say or claim one is better than the other. Our performance is well above the magical 30FPS average FPS.
PLA Benchmark APU Testing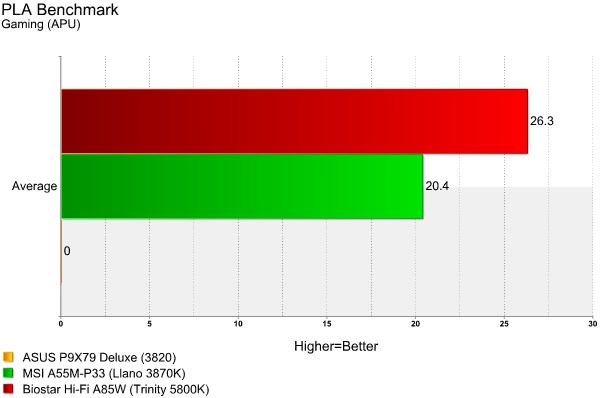 Now running off of the onboard GPU of each of the tested APUs, the Biostar Hi-Fi A85W motherboard with the Trinity 5800K APU pulls away from the older Llano 3870K APU by almost 6FPS.