BIOSTAR Hi-Fi A85W Motherboard Review
By
SiSoftware 2013 1919 Memory Performance
The motherboard with the lowest memory divider determined the base frequency of the memory. This will give us a better comparison with each of the tested computer configurations. In this case it was the MSI A55M P33 motherboard that could operate the memory at a maximum speed of 1866MHz with 10-10-10-30 2T timings. All other tested platforms will be using the same exact memory and frequency.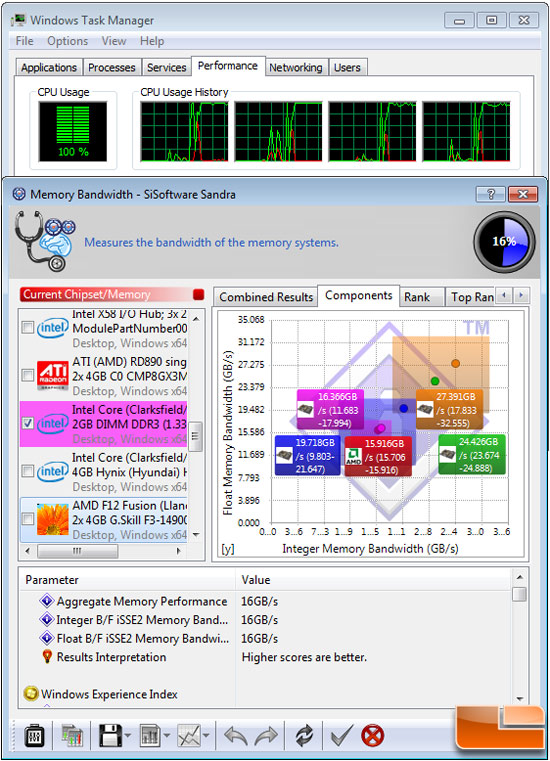 The Sisoftware Sandra 2012 SP3 benchmark utility just came out a few weeks ago and we have started to include it in our benchmarking. Sandra 2012 comes with support for Virtualisation (Virtual PC/Server, Hyper-V, VMware) and GPGPU (OpenCL, DirectX 11 DirectCompute), but today we will be using the program to look at memory and CPU performance!
Memory Bandwidth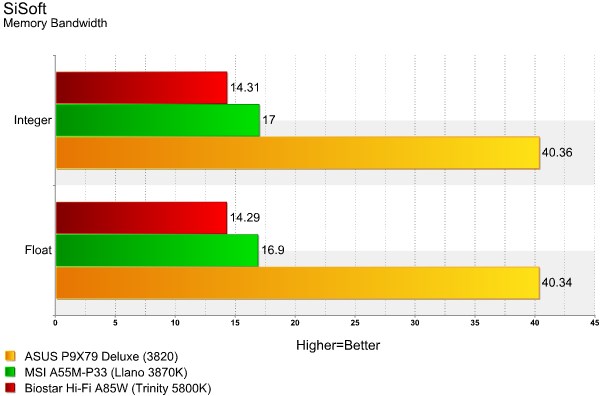 Looking at SiSoft memory bandwidth testing we can see that the AMD Trinity 5800k has a bit lower overall memory bandwidth than its predecessor the AMD Llano 3870K APU. The question remains, will this slight memory performance loss effect the overall outcome of our computers?
Latency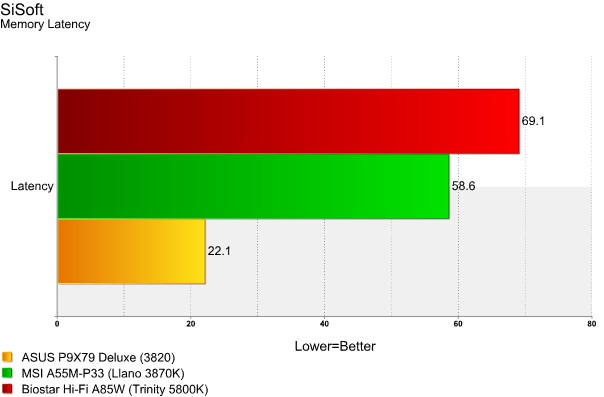 Once again SiSoft prefers the AMD Llano 3870K APU over the newest APU the Trinity 5800K when it comes to the latency of the memory.