Legit Reviews E3 2014 Best of Show
By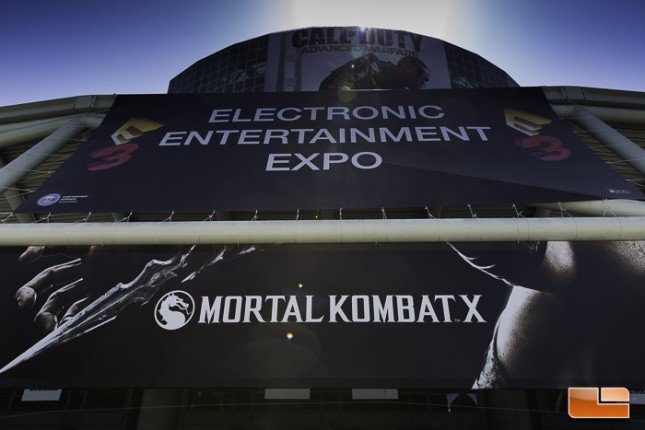 It's been a week since E3 2014 closed its doors for the year and the crew at Legit Reviews is just gaining their strength back. In case you missed it, we covered E3 from the very first press conference to having in-depth interviews on the floor with some of today's most popular companies. Of course we covered the E3 Booth Babes and Product Models – even when there weren't very many to see.
After attending so many E3 conventions, the number one question I get is, "So what was the coolest thing you saw at E3??" We decided to put this article together detailing the Best of Show from E3 2014.
—
First up, we take a look at the Best Hardware category. Traditionally, E3 has been all about the games and nothing but the games. Every 4-5 years we usually see a console or two (or three) introduced which causes a fuss. The PC market, while very strong in sales, has usually been an afterthought for whatever reason. In the past few years – with the advent of eSports and professional gaming, we have seen a huge surge in the number of titles for PC games as well as a representation from many PC hardware manufacturers. This year, we could see huge contributions from NVIDIA, Origin PC, SteelSeries, Turtle Beach, Plantronics, Razer, and more. I have to say, that I really can't recall so many hardware manufacturers being on the E3 floor.
With that said, here is Legit Reviews' Best of Show!
Best in Hardware
Vince Says: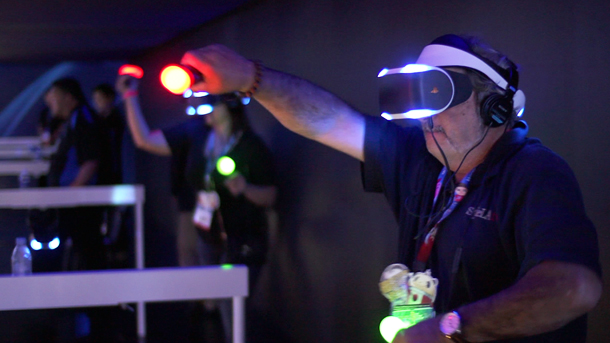 The best hardware at this year's E3 was Sony's VR gear "Morpheus". Along with the Oculus, Sony has allowed players to take a glimpse into the future of gaming. With the PlayStation move we held a sword in one hand and a shield a shield in the other as we were a knight engaged in an intense Medieval duel. Although there has been a sword game for the Move in the past, the Morpheus puts it on a whole other level.
David says:
NZXT H440 Razer Edition was a bit of a surprise, but a smart move from both NZXT and Razer. Project Christine, the modular Razer desktop, hasn't been dumped yet, but the NZXT H440 Designed by Razer was developed in response to reactions to Project Christine at CES 2014. This special H440 will give desktop builders the ability to complete their Razer themed setup with a high-quality and clean-looking tower case that complements the same aesthetic of their Razer gaming peripherals.
Chris says:
I liked Plantronics RIG Evolution Gaming Headsets. I hate having to pause or find a place to hide in the game so that I can answer the phone. With the RIG I wont have to do that, plus I like the way they feel while wearing them. I will definitely be getting these headsets.
Ken says: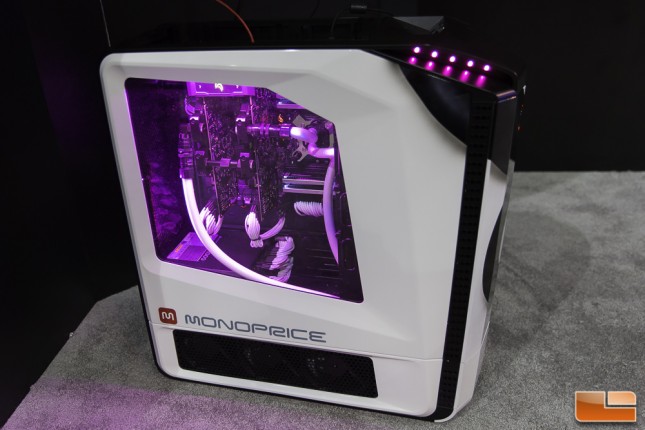 You couldnt help but notice ORIGIN PC was all over the E3 halls this year. We saw ORIGIN PCs set up at Bethesda, MonoPrice, and NVIDIA booths and the one that stood out for me was the ORIGIN GENESIS that we saw at the MonoPrice booth. The GENESIS is a monster and the one that I fell in love with was a fully-loaded with inverted motherboard with water cooling and multiple NVIDIA Titan Z video cards pushing three 30-inch 4K monitors. For those of you who have never seen a 4K television let alone play Far Cry or Watchdogs on a 4K monitor, it is an unreal experience.