Intel Unveils Sandy Bridge: Core i7 2600K, i5 2500K, i5 2400, i3 2100 CPUs
By
Enter Intel Sandy Bridge Processors

It seems just like yesterday that Intel launched the Core 2 Duo series of CPUs and re-established itself as the king of the hill for x86 CPUs. As hard as it may be to believe, that was four and a half years ago. Since then Intel has been following their "Tick Tock" development model, delivering Core i7 Nehalem and Core i7 Gulftown along the way. Each launch keeps Intel ahead of the game, firmly perched at the top in terms of performance.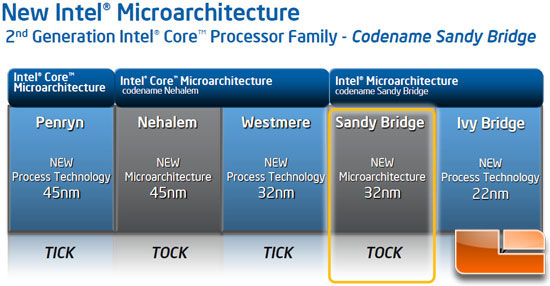 Today Intel delivers again on their Tick Tock cadence with the launch of Sandy Bridge. Sandy Bridge is Intel's performance mainstream architecture, so it will occupy the heart of their lineup. For the visual folks like me, have a look at the image below to get an idea of where it lines up.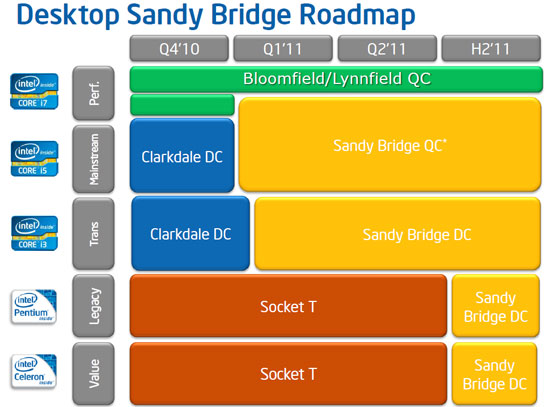 As you can see, Sandy Bridge is placed just below the 6-Core Gulftown X58 platform. As this is the second generation Core i3/i5/i7 CPUs the naming has changed accordingly to keep us confus…I mean, to differentiate the new products! All Core iX models feature a 2xxx name, where the 2 denotes that it is the second generation Core architecture.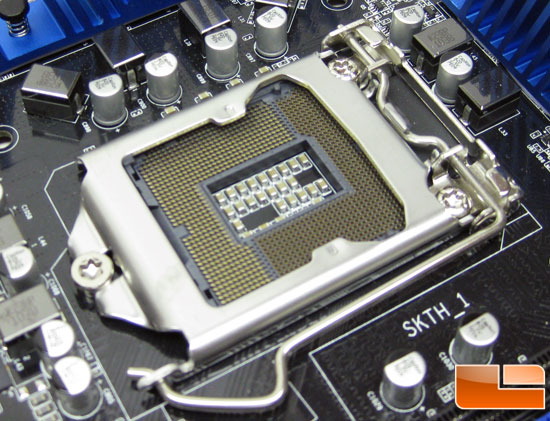 A new socket? It wouldn't be a new Intel product launch without a new chipset or new socket. Sandy Bridge has been wrestled into a new LGA 1155 socket. Outgoing Lynnfield and Clarkdale CPUs are just a single pin different than an LGA 1156 socket; though they look identical the two systems are not compatible. Note that 1156 heat sinks will work on 1155!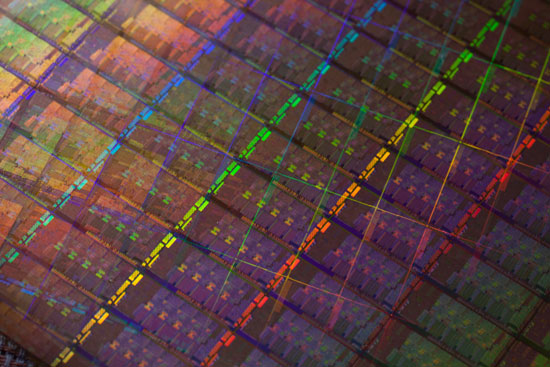 Before you get lost looking for the H67 and P67 chipset information, we've split our review into two parts. The chipset performance details as well as SLI/CrossFireX scaling can be found in our ASUS P67 launch article. The article you're reading now will focus on the CPU performance of the Sandy Bridge Core i3/i5/i7 CPU's. For comparison we're including an Intel QX6700 socket 775 CPU, Intel Core i5 661, Intel Core i5 750, and Intel Core i7 875k. On the AMD side we have the mighty Phenom II X6 1090T processor along with a pair of quad core offerings, the Phenom II X4 860 and Phenom II X4 975 Black Edition.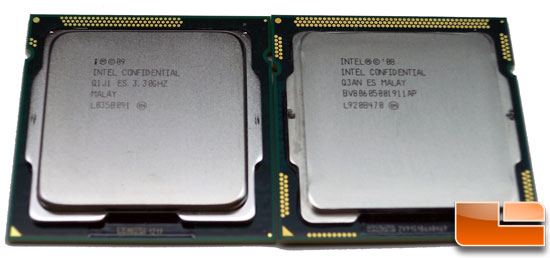 Which one is which? Intel's new Sandy Bridge, Core i5 2500K is on the left while the i5 750 Lynnfield is on the right. The package size is the same, though the shadow is deceiving. To keep the CPU from being installed into the wrong socket Intel moved the alignment holes further towards the top of the package.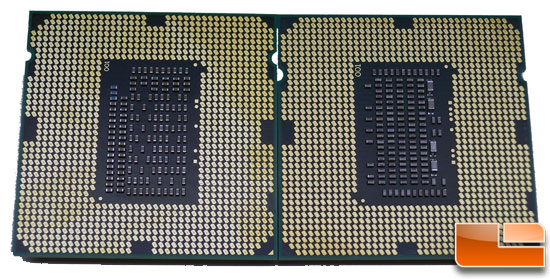 Can you find the missing pin? LGA 1155 Sandy Bridge is on the left, LGA 1156 Lynnfield is on the right.
So, Sandy Bridge? What's new with this line of CPUs and is it time to upgrade? Let's take a look at page two and see what's been improved!