AMD Radeon R9 295X2 8GB Video Card Review at 4K Ultra HD
By
Final Thoughts and Conclusions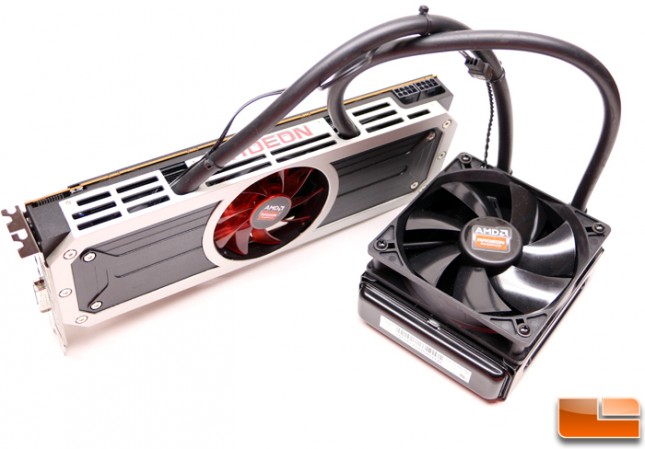 The AMD Radeon R9 295X2 8GB raises the bar when it comes to what one can expect from a single dual-slot graphics card. AMD has managed to create a dual-GPU behemoth that has become the fastest graphics card in the world. If you want to go fast and have the highest frame rates possible the AMD Radeon R9 295X2 is the answer to your prayers.
All that performance does come at a cost though. The AMD Radeon R9 295X2 is power hungry and is priced at a not so modest $1499. AMD set out to create the worlds fastest video card here though, so if you want a water cooled card that is faster than any other card available there is no other option. People always complain about prices on high-end video cards, but keep in mind there is no faster card than this. You also need a beefy power supply for this card and we highly suggest getting one that is 860 Watts or higher. Our Corsair AX860i is a very robust power supply, but we were pushing the limits of that particular model and were hitting close to the 860W rating when gaming on our test system that is pretty basic. By the time you hook up a half dozen case fans, multiple storage drives and all your other goodies you'll quickly exceeding the power that a 850W class drive offers.
Where do we see the AMD Radeon R9 295X2 best being used? Any high-end gaming PC and we have a feeling many will be putting this card in small form factor (SFF) systems that can hold just one video card. The mini-ITX SFF market is quickly expanding and if you can fit the Radeon R9 295X2 into the mini-ITX case you have or want, you'll end up with a wicked little system that can easily power 4K Ultra HD (3840×2160) displays. 4K displays are quickly coming down in price and if you are buying one of these cards you'll want to get an AMD Eyefinity setup or a 4K panel!
The only competition for the AMD Radeon R9 295X2 would be the NVIDIA GeForce GTX Titan Z that will cost $2999. At double the price tag it appears to be aimed more at CUDA developers than gamers, but we will have to see what NVIDIA does with that card when it launches later this year. For now the AMD Radeon R9 295X2 is the fastest single-GPU card that money can buy. We love the water cooling design and that the card hit just 63C at full load. We also like that we were able to overclock the card up to 1120MHz core and 1700MHz memory from the default speeds of 1018MHz core and 1250MHz memory. We weren't sure how overclocking friendly this dual-GPU card would be, so seeing a 10% increase on the core and 36% on the memory was a welcomed surprise. Our only real gripe with this card is that it has some choke noise, but all of the high-end cards that we tested for this review. We can live with some choke noise when we are getting 40-70 FPS on our 4K display! This card shows the weakness of our 30Hz 4K display, so we are ready for the 60Hz 4K monitors to start coming out!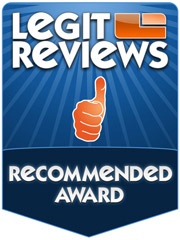 Legit Bottom Line: The AMD Radeon R9 295X2 is the fastest video card in the world and can easily run the latest game titles at 4K Ultra HD resolutions!