AMD Radeon R9 295X2 8GB Video Card Review at 4K Ultra HD
By
AMD Radeon R9 295X2 GPU Overclocking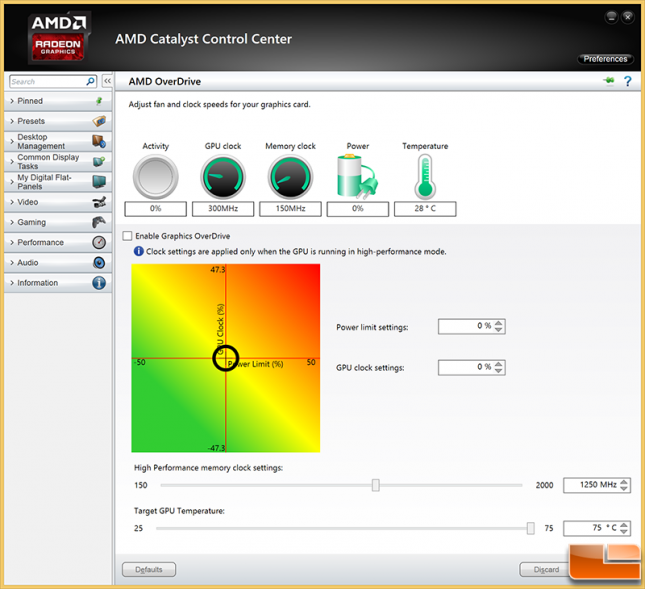 How well does the AMD Radeon R9 295X2 graphics card overclock? We were wondering the same thing and fired up AMD Catalyst Control Center to find out!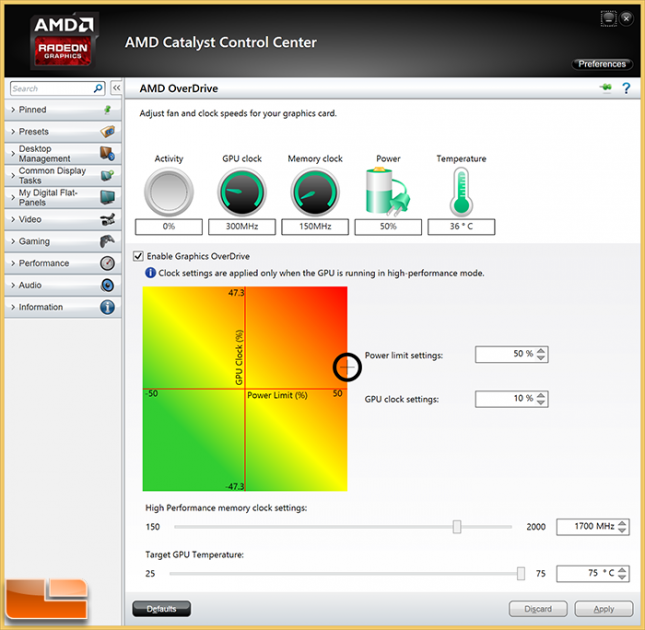 The AMD Radeon R9 295X2 reference comes clocked at 1018MHz on the core and 1250MHz on the Hynix GDDR5 memory ICs. Were able to overclock the card up to 1120MHz Core and 1700MHz on the 8GB of GDDR5 memory. This is a 102MHz increase on the core clock and 450MHz on the memory. This is a 10% overclock on the stream processors of the GPU and a 36% overclock on the GDDR5 memory. We also pushed the power limit settings to the maximum setting of 50%.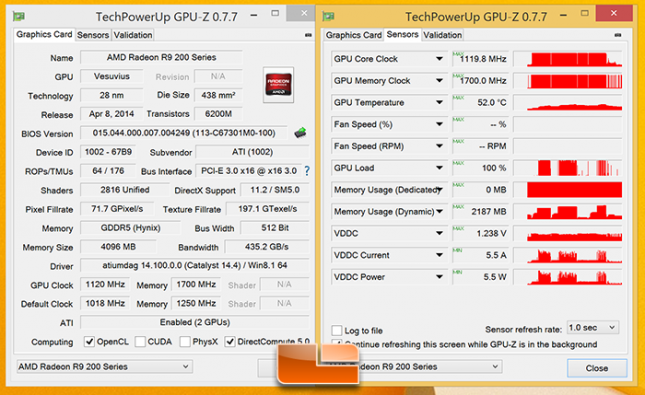 We were able to get higher than 1120MHz core and 1700MHz memory, but our performance actually went down even though the system appeared to be stable with the clocks were higher.

The AMD Radeon R9 295X2 with the latest Catalyst 14.4 beta drivers scored right around 16,000 points depending on the benchmark run. In this particular benchmark run we got 15,964 points in 3DMark Fire Strike.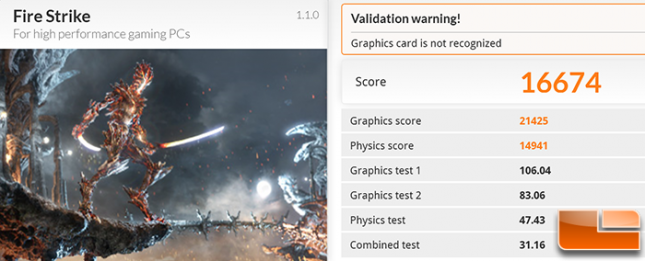 After our overclock we were able to get a score of 16,674 3DMarks. This 710 point increase represents a 4.4% performance improvement and shows that there is some room for increased performance due to overclocking in the R9 295X2.
Let's wrap this review up!