AMD Radeon R9 290X vs NVIDIA GeForce GTX 780 at 4K Ultra HD
By
Gaming at 4K For The First Time
Yesterday, AMD released the Radeon R9 290X video card at $549 that was able to outperform the NVIDIA GeForce GTX 780 in the majority of benchmarks that we ran. We tested at 1920×1080, 2560×1600 and 5760×1080 resolutions over six game titles and two synthetic benchmarks, but our testing didn't feel complete. Many gamers are starting to wonder about 4K gaming, so we got our hands on the Sharp PN-K321 32″ 4K Ultra HD Monitor to bring you some 4K testing. We know that not many people are gaming at 4K and have talked about that before on the site, but we wanted to jump aboard the 4K bandwagon before it becomes popular and the norm. The Sharp PN-K321 4K LED-Backlit display has a native resolution of 3840×2160 and runs around $3,430 shipped. Another popular option right now is the ASUS PQ321Q that runs $3,396 shipped (Note that the mentioned Sharp and ASUS 4K monitors are the same internally). This is extremely expensive, but there are people out there that have no budget concerns and that buy more than one video card to have the fastest gaming machine that money can buy.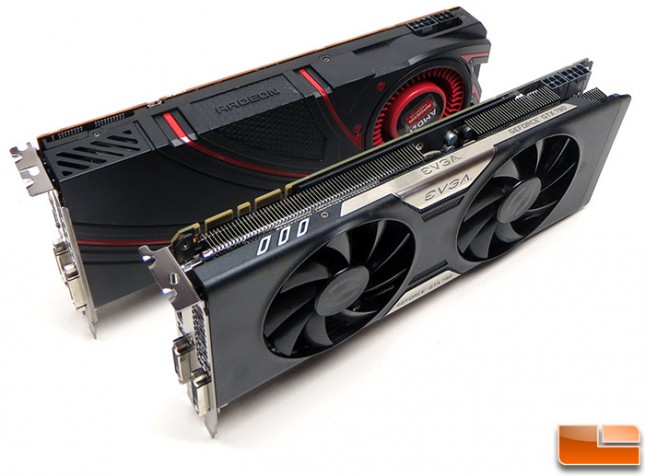 The NVIDIA GeForce GTX Titan is likely the first choice for NVIDIA fans to do some 4K testing. We were going to use that card at first, but other sites have already done that comparison and at over $1,000, it doesn't really match up well on the price front. We opted to go with the NVIDIA GeForce GTX 780! The exact card we used was the EVGA GeForce GTX 780 3GB Superclocked and it runs $659 shipped. This makes it $110 more than the AMD Radeon R9 290X 4GB, but at least it's not twice the price.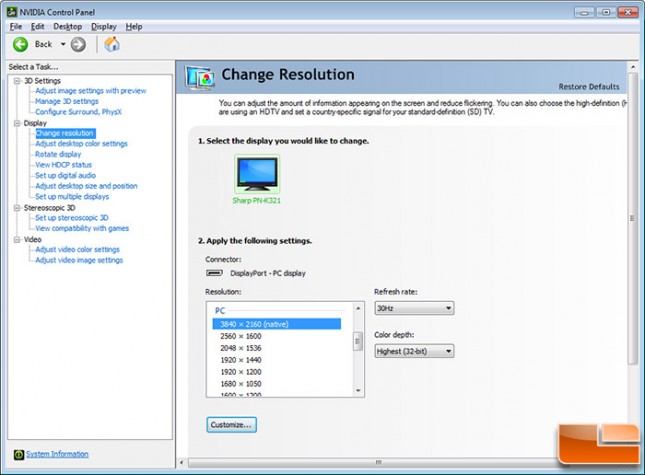 Both the Radeon R9 290X and the GeForce GTX 780 had no issues being setup and run at 4K Ultra HD resolutions on our Windows 7 64-bit test system. Everything just worked right after the latest driver was installed and we were up and running at the monitors native resolution of 3840×2160.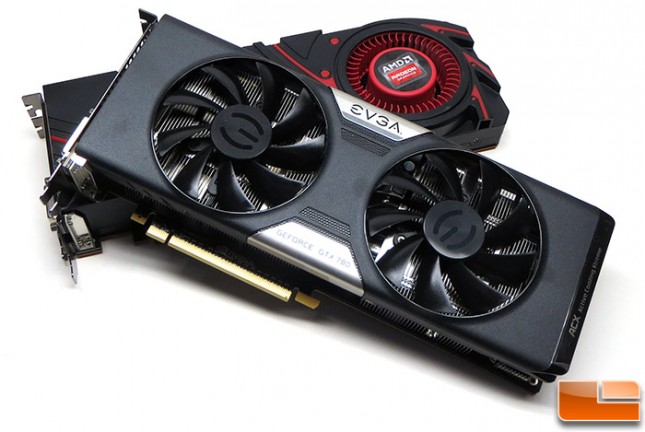 So, the only thing let is to get to benchmarking! We'll be skipping all the synthetic benchmarks for this review and will be running six game titles and manually benchmarking each of them with FRAPs. We'll be looking at minimum, average and maximum frame rates as well as looking at the first 90 seconds of each benchmark run charted out in its entirety. This is a little different than we normally benchmark video cards, but should give you a better look at what is going on in the game titles as we did experience some stutters, freezing and a ton of tearing.