AMD Radeon HD 7970 3GB Video Card Review
By
Deus Ex: Human Revolution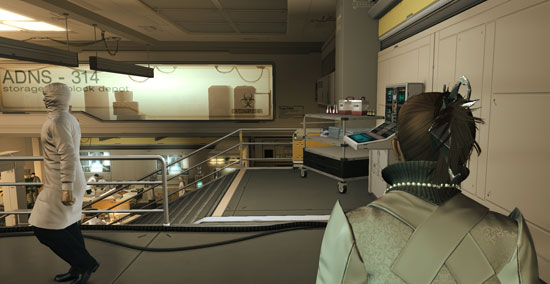 Deus Ex: Human Revolution is the third game in the Deus Ex first-person role-playing video game series, and a prequel to the original game. Announced on May 27, 2007, Human Revolution was developed by Eidos Montreal and published by Square Enix. It was released in August 2011. Human Revolution contains elements of first-person shooters and role-playing games, set in a near-future where corporations have extended their influence past the reach of global governments. The game follows Adam Jensen, the security chief for one of the game's most powerful corporations, Sarif Industries. After a devastating attack on Sarif's headquarters, Adam is forced to undergo radical surgeries that fuse his body with mechanical augmentations, and he is embroiled in the search for those responsible for the attack.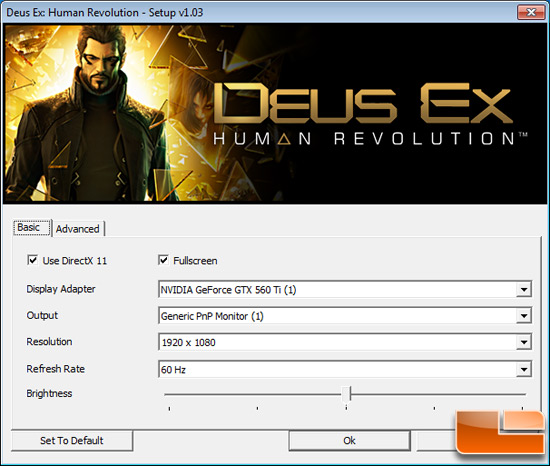 Deus Ex: Human Revolution uses a modified Crystal Dynamics Crystal game engine, which some of you might know as the game engine from the last Tomb Raider game title. The game developers did some rather hefty modifications to this engine though as the graphics are superb in this title.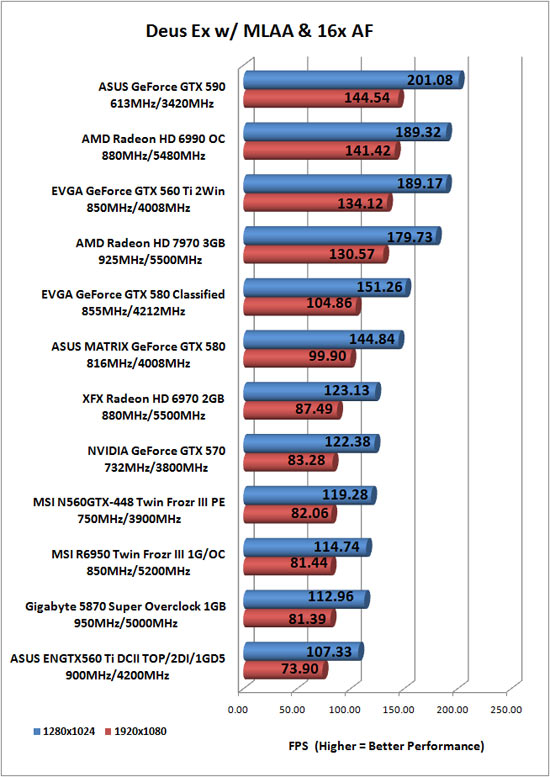 Benchmark Results: The AMD Radeon HD 7970 was 18.8% faster than the EVGA GeForce GTX 580 Classified at 1280×1024! At 1920×1080 the AMD Radeon HD 7970 stepped up the competition and and was 24.5% faster! The Dual GPU graphics cards were able to edge out the Radeon HD 7970, though it was able to give them a good run for the money.