AMD Radeon HD 7970 3GB Video Card Review
By
3DMark 11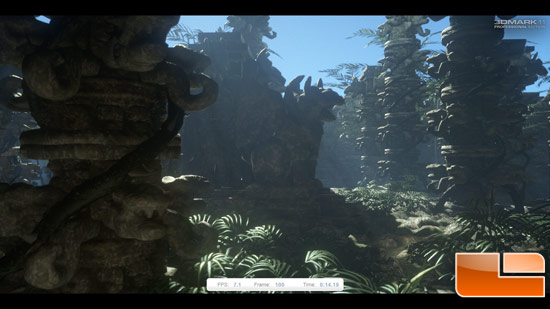 3DMark 11 is the latest version of the worlds most popular benchmark for measuring the 3D graphics performance of gaming PCs. 3DMark 11 uses a native DirectX 11 engine designed to make extensive use of all the new features in DirectX 11, including tessellation, compute shaders and multi-threading.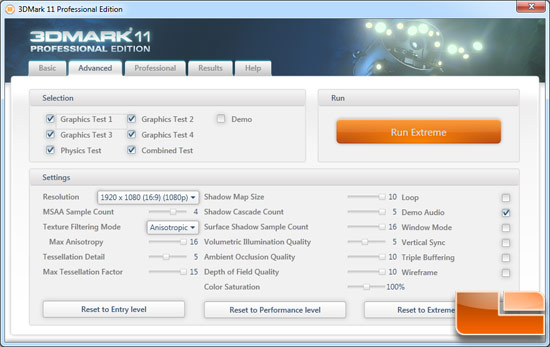 Since Futuremark has recently released 3DMark11 we decided to run the benchmark at both performance and extreme presets to see how our hardware will run.
3DMark11 Performance Benchmark Results: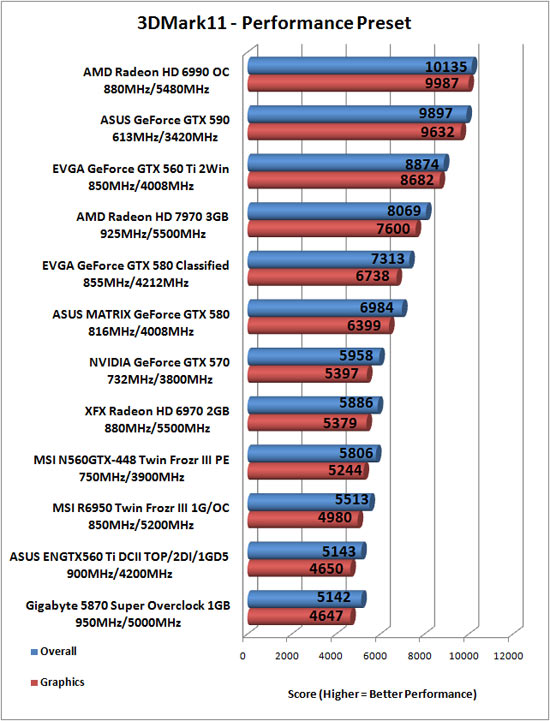 Futuremark 3DMark11 with the performance preset enabled shows the AMD Radeon HD 7970 leading the single gpu solutions by 756 points with a score of 8069 overall. Looking at the XFX Radeon HD 6970 which was able to score 5886 overall we can take note that the AMD Radeon HD 7970 is nearly 2200 points faster than the Radeon 6 series!
3DMark11 Extreme Benchmark Results: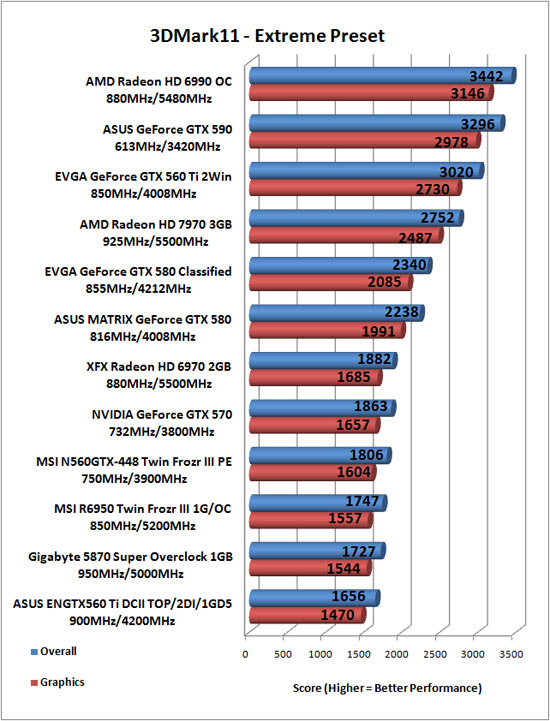 The Extreme preset in Futuremark 3DMark11 still gives the lead to the AMD Radeon HD 7970 with an overall score of 2752!