AMD Radeon HD 7970 3GB Video Card Review
By
Overclocked Benchmark Results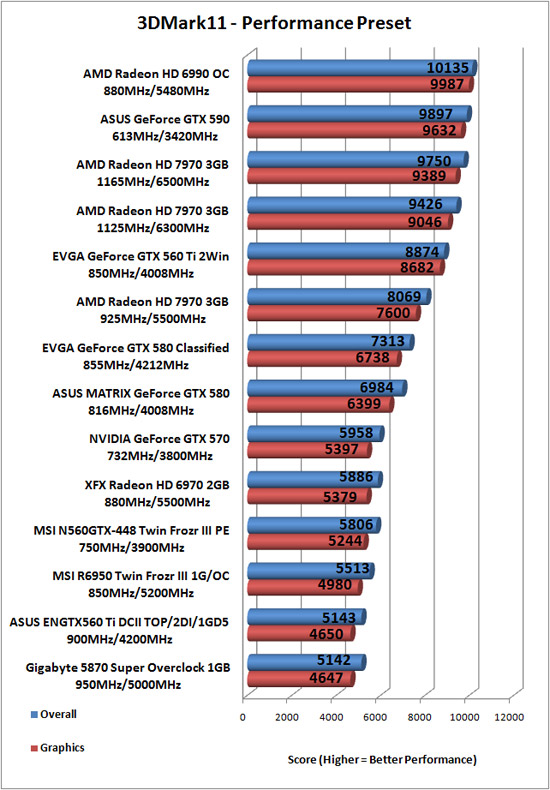 In Futuremark 3DMark11 with the performance preset we found the Radeon HD 7970 had an overall score of P8069. When overclocked to the max with the default BIOS we hit P9426 and then with the 'unlocked' BIOS with the card pushed to the edge of stability we hit P9750. This is a performance gain of 20.8% and the Radeon HD 7970 was just shy of the ASUS GeForce GTX 590! Not bad considering that a $550 video card is able to compete with a $749.99 video card! This isn't a real game though, so let's take a look at some real game titles.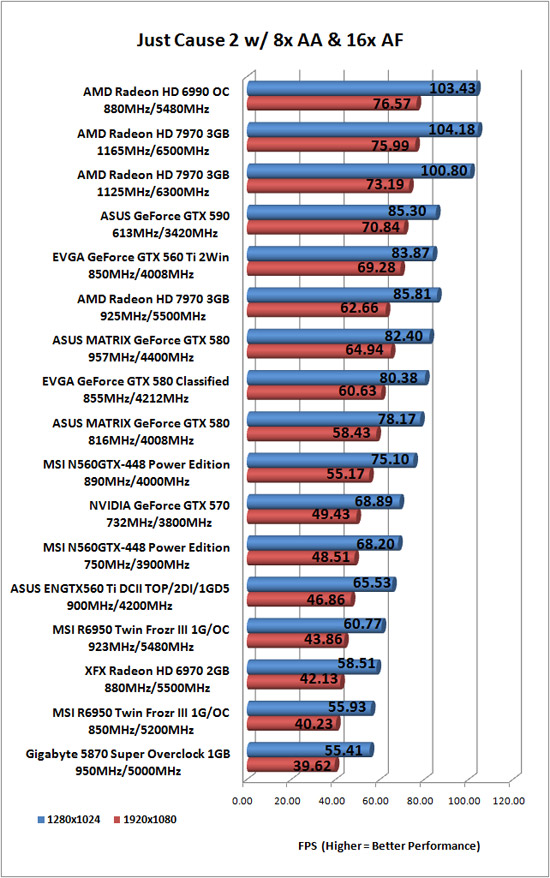 In the game title Just Cause 2we found the AMD Radeon HD 7970 with maximum overclock that we could reach was enough to beat out all of the other cards we tested at 1280×1024 and it was just behind the Radeon HD 6990 OC at 1920×1080. Once the AMD Radeon HD 7970 is overclocked it becomes competitive with the fastest dual-GPU cards on the market today.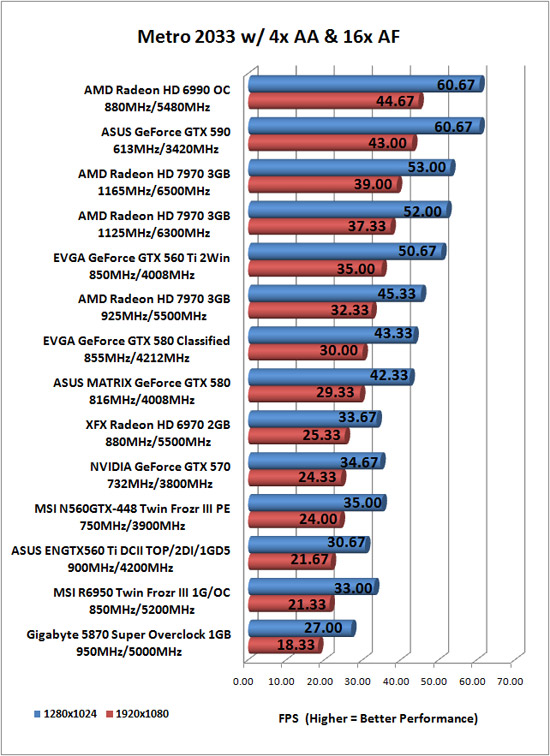 The final game title that we benchmarked the Radeon HD 7970 overclocks on was Metro 2033 and we saw a 21% performance improvement at 1920×1080 thanks to overclocking!