AMD Radeon HD 7970 3GB Video Card Review
By
Graphics Core Next & More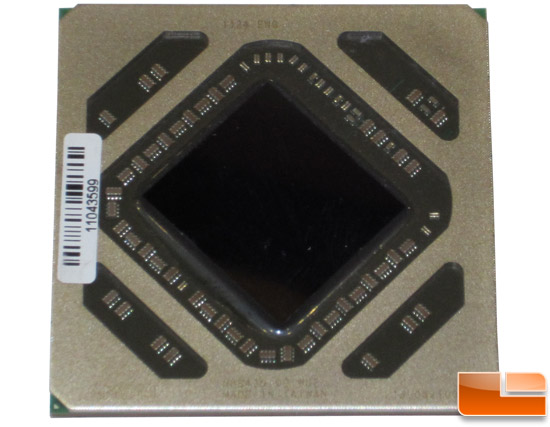 AMD first unveiled its Graphics Core Next (GCN) graphics processor architecture for next generation processors as a part of its FSA – Fusion System Architecture – at the last the companies Fusion Developer Summit that took place this summer. The goal of this new ambitious processor design was to create a general purpose compute coprocessor that can better handle the applications used today and beyond. The first implementation of this new architecture is Tahiti, which is the core used on the Radeon HD 7970.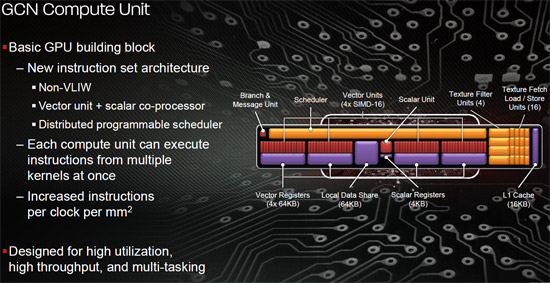 The Tahiti GPU features 2048 Stream Processors, arranged in 32 compute units, each with 64 vector units (4 x SIMD-16). The GPU has dual geometry engines and 8 render back ends than can process 32 color ROPs and 128 Z/Stencil ROPs per clock.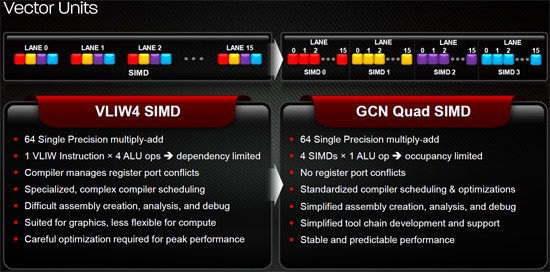 The Radeon HD 6970 used the VLIW4 architecture and the other Radeon HD 6000 series cards used VLIW5.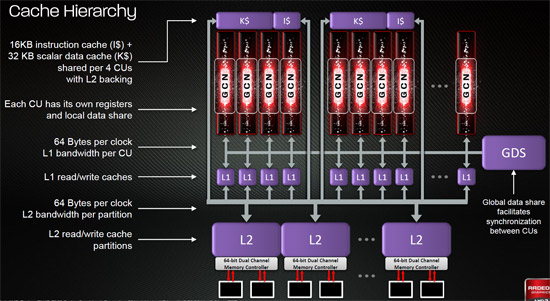 There is 768KB of read/write L2 cache, and L1 caches have been doubled over the previous generation. This is an amazing amount of cache and AMD says there are 2TB/s of bandwidth across all 32 caches on the the Tahiti core when operating at 925MHz.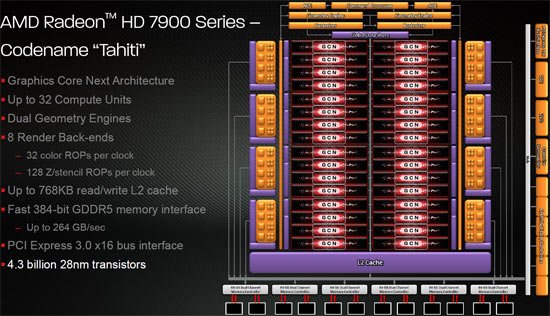 Here is a look at the Tahiti core in all it's glory.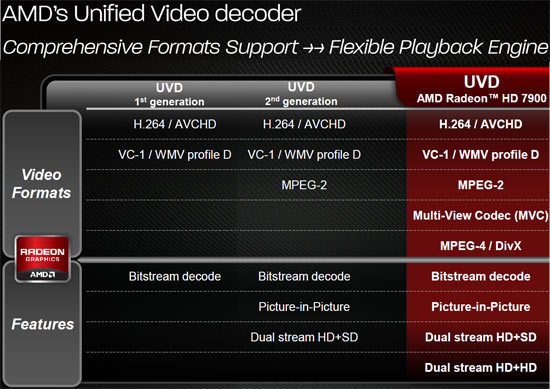 AMD has also improved the unified video decoder on the Radeon HD 7900 series, so you now have MPEG-4 / DIVX and Multi-View Codec (MVC) support in the hardware. You can also now dual stream two HD movies at once.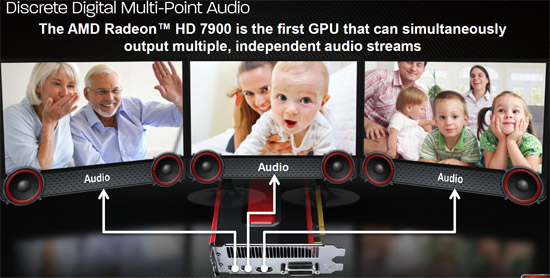 The Radeon HD 7900 series cards also feature a new integrated audio codec and offer support for discrete digital multi-point audio. The Radeon HD 7900 series can support as many audio streams as there are active displays connected to the cards. What the technology does is allow for audio to seamlessly follow video as it is dragged from screen to screen. This is pretty slick when you are doing something like multi-display video conferencing where participants audio is played only through the speakers on the screen that they are shown on. It also means you can be playing games on one monitor with you headphones on and then can be watching a movie on another display with the audio on. This is a very cool feature that will become more popular as time goes on.