NVIDIA Ion mini-ITX System Build Guide
By
PCMark Vantage and 3DMark Vantage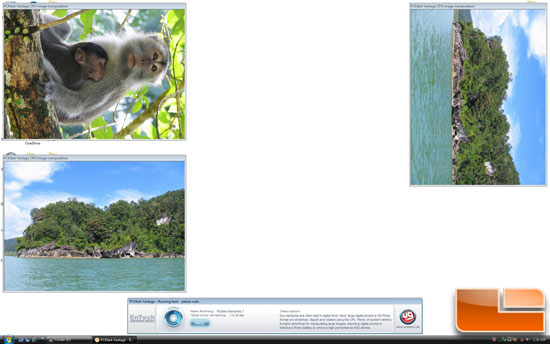 PCMark Vantage is the first objective hardware performance benchmark for PCs running 32- and 64-bit versions of Microsoft Windows Vista. PCMark Vantage is perfectly suited for benchmarking any type of Microsoft Windows Vista PC from multimedia home entertainment systems and laptops to dedicated workstations and hi-end gaming rigs. Regardless of whether the benchmarker is an artist or an IT Professional, PCMark Vantage shows the user where their system soars or falls flat, and how to get the most performance possible out of their hardware. The PCMark Vantage benchmark was run in 64-bit mode for the results shown below.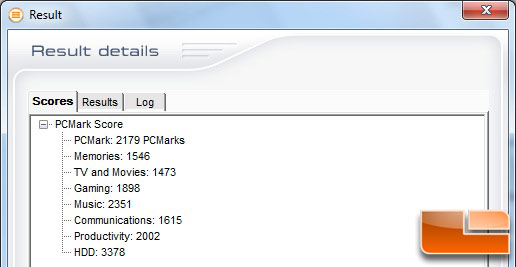 Benchmark Results: The NVIDIA Ion reference platform scored 1329 points in PCMark Vantage with an Intel Atom 230 processor in Windows Vista as determined in our previous review. This system build with the Intel Atom 330 processor and faster hard drive blows the old reference system away as it scored 2179 PCMarks in PCMark Vantage!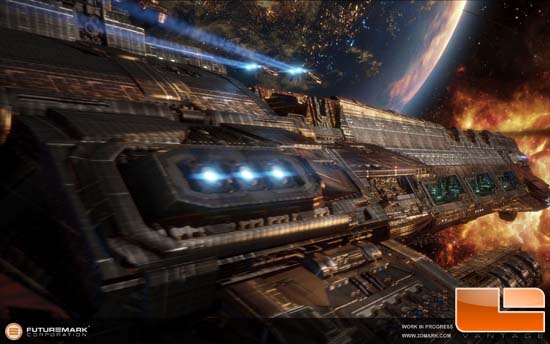 3DMark Vantage is the new industry standard PC gaming performance benchmark from Futuremark, newly designed for Windows Vista and DirectX10. It includes two new graphics tests, two new CPU tests, several new feature tests, and support for the latest hardware. 3DMark Vantage is based on a completely new rendering engine, developed specifically to take full advantage of DirectX10, the new graphics API from Microsoft.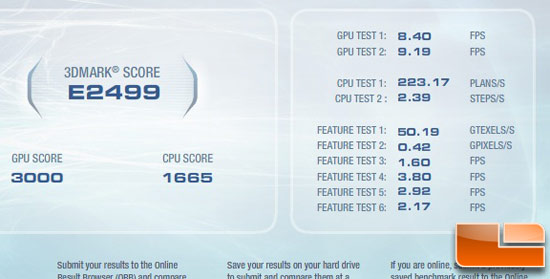 Benchmark Results: Lowering the benchmark settings down to 'entry level' in 3DMark Vantage is the best way to test out the NVIDIA Ion platform. The reference system from our prior article had an overall 3DMark Vantage score of E2463. This system had just slightly better performance and turned in a 3DMark score of E2499 as you can see from the image above. These benchmarks were run with NVIDIA GeForce/ION Driver Release 190.62 WHQL drivers, which is the most current driver at the time of writing.