NVIDIA Ion mini-ITX System Build Guide
By
Building The Mini-ITX HTPC Part 1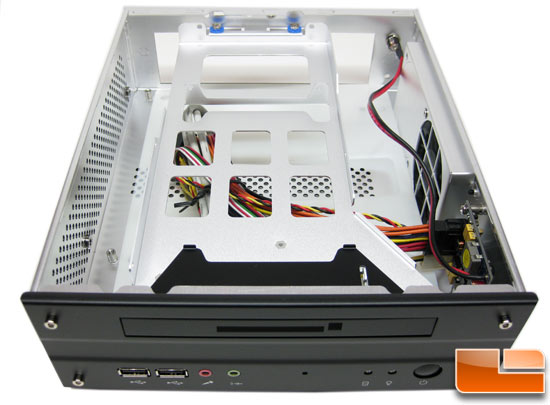 The first step to building the system is to remove the top panel from the Travla C287 mini-ITX chassis. The top is held one by a single thumb screw at the back of the chassis. Once this piece is removed you can access the inside of the chassis. There is a tray on the top of the chassis that is held down by four M3x5mm Philips screws that need to be removed in order to take the tray out.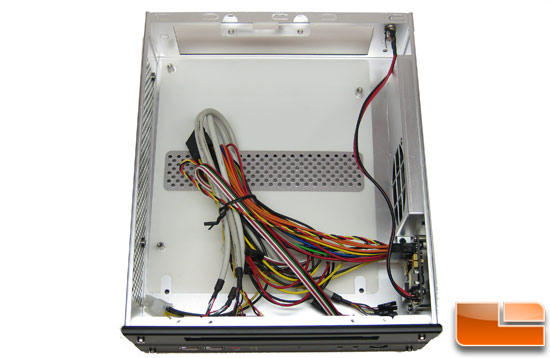 Once the tray is removed the chassis should look like the picture above. There is a loose piece of plastic on the bottom and it is important not to remove this as it does serve an important purpose: It keeps any components on the bottom of the motherboard from shorting out to the chassis.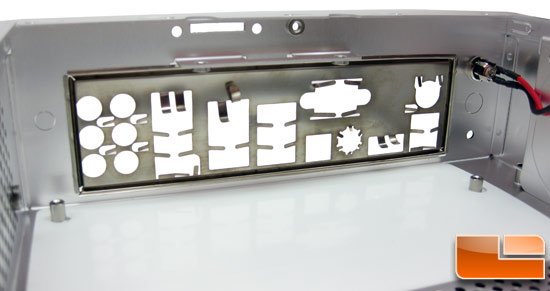 After moving the power supply and case fan wires out of the way, you can install the rear I/O shield. This shield looks like it has seen better days, so be sure to straighten any bent pieces before installing. The shield can also easily cut you, so be very careful.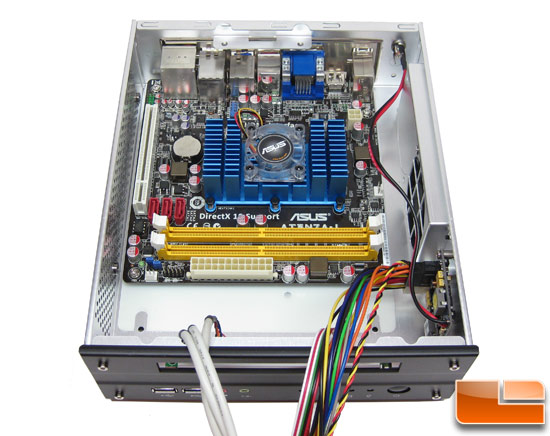 Once the I/O shield is safely installed you can install the ASUS AT3N7A-I motherboard into the chassis with the suppiled M3x5mm hex head screws. Only four screws are needed for the ASUS AT3N7A-I motherboard. It's also a good idea to wire up the motherboard before you screw it down as the front panel audio connectors are a PITA to install once the motherboard is installed.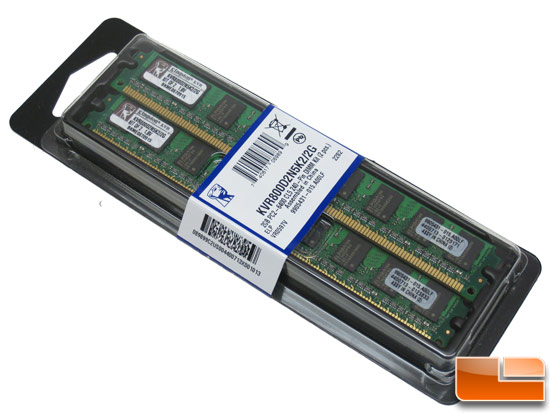 Once the motherboard is installed in to the case, we can install the Kingston 2GB DDR2 800MHz ValueRam memory kit (KVR800D2N5K2/2G) onto the motherboard.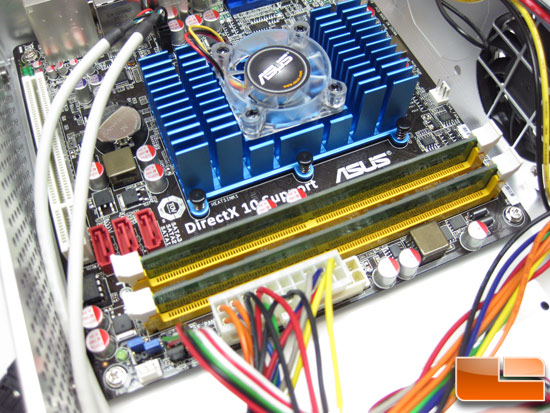 The Kingston ValueRam kit is low profile and is only as high as the DIMM slot clips, so it shouldn't interfere with air flow or wiring. This is critical in a small form factor case like the Travla C287 mini-ITX chassis. Also notice that the Travla C287 mini-ITX chassis only comes with a 20-pin ATX power supply connector. It would have been nice to have a 24-pin ATX power supply connector, but this is not a deal breaker.