NVIDIA GeForce GTX 1070 Founders Edition Video Card Review
By
Rise of the Tomb Raider
Rise of the Tomb Raider is a third-person action-adventure video game developed by Crystal Dynamics and published by Square Enix. It is the sequel to the 2013 video game Tomb Raider, which was itself, the second reboot to its series. It was released for Microsoft Windows in January 2016. Players control Lara Croft through various environments, battling enemies, and completing puzzle platforming sections, while using improvised weapons and gadgets in order to progress through the story.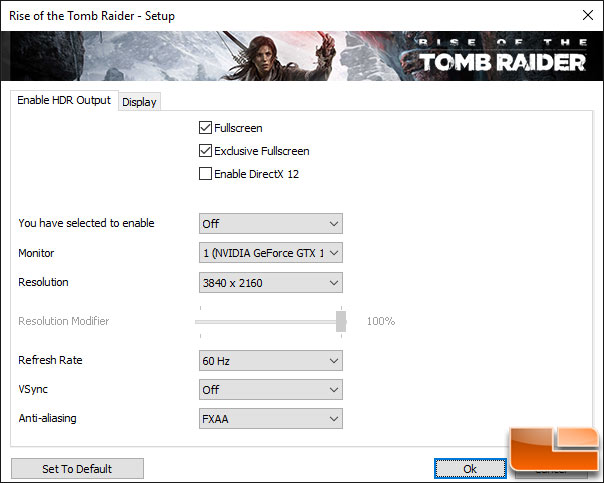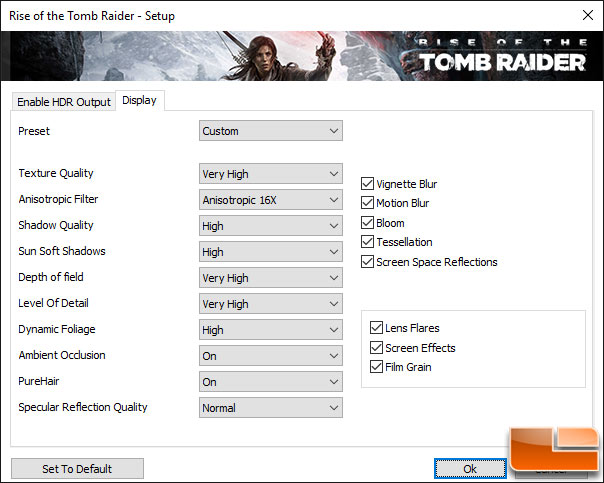 Crystal Dynamics used a proprietary game engine called 'Foundation' for Rise of the Tomb Raider and it is able to create some pretty nice looking graphics. We tested Rise of the Tomb Raider with the Very High preset, but then changed the ambient occlusion setting from HBAO+ (an NVIDIA developed feature) to 'ON' to have as fair of a match up as we could. We also disabled VSync.
Once we had the graphics and display settings figured out we used FRAPS to manually benchmark a section of the Siberian Wilderness that is about 10% into the game for a couple minutes. Rise of the Tomb Raider does not have a built-in benchmark, so this is one of the only ways you can benchmark this particular game title.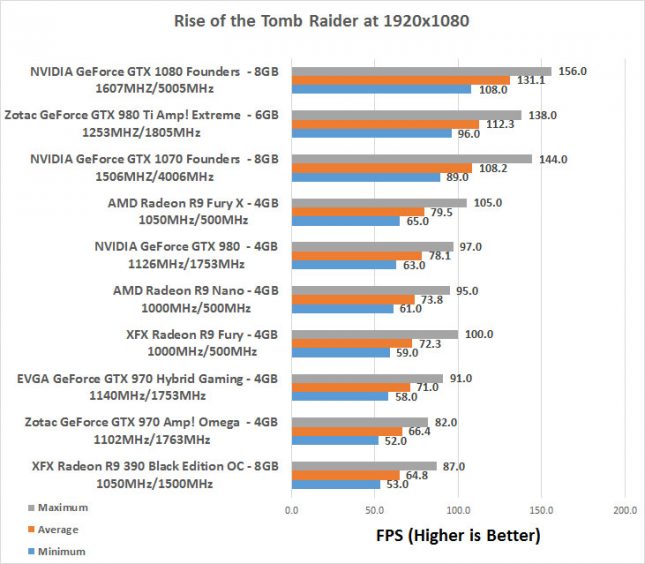 1080P Benchmark Results: The Geforce GTX 1070 FE did very well at 1080P resolution, showing us an average of 108.2 FPS and 36% faster than the Fury X!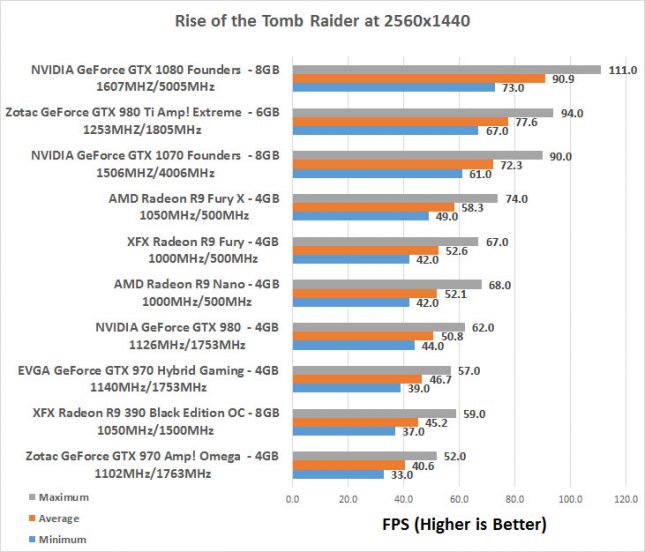 1440P Benchmark Results: With the resolution cranked up to 25×14, the GeForce GTX 1070 averaged an impressive 72 FPS!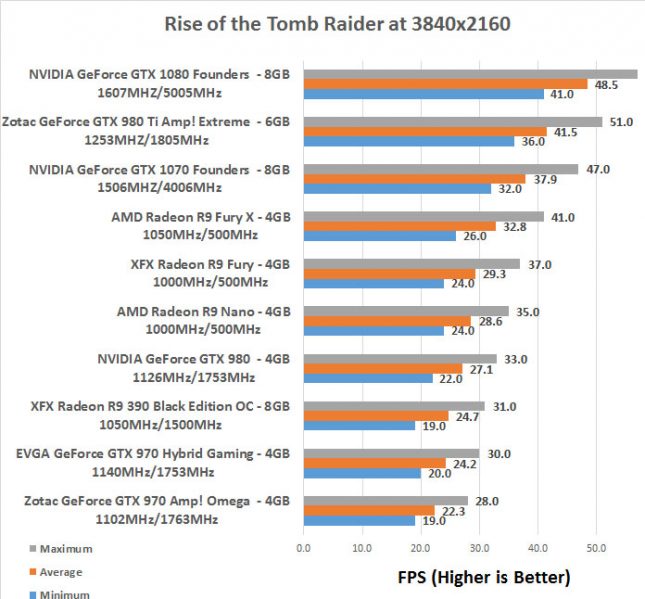 4K Ultra HD Benchmark Results: Rise of the Tomb Raider is brutal against all cards at 4K with these image quality settings, but the GeForce GTX 1070 still managed to pull 38 FPS on average.