NVIDIA GeForce GTX 1070 Founders Edition Video Card Review
By
The GeForce GTX 1070 8GB Founders Edition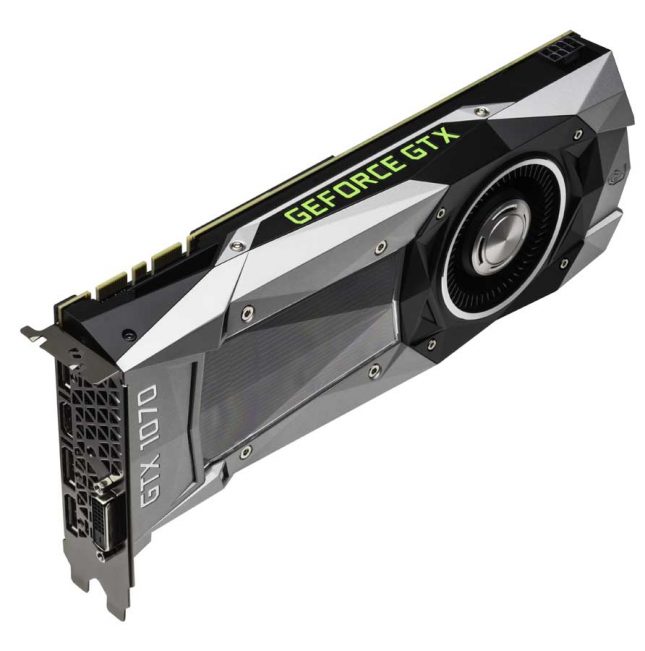 The NVIDIA GeForce GTX 1070 is a dual-slot form factor card that measures in at 10.5-inches in length. The reference card is going to be sold as the 'Founders Edition' model by Add-In-Board (AIB) partners and will be available for $70 more than the custom AIB cards. NVIDIA is doing this as to not compete with their customers and to allow gamers that want to still be able to buy the reference design card if they want to know they are getting something that was designed right for long term use.

The top of the GeForce GTX 1070 still has the green LED backlit NVIDIA logo and and also shows the single 8-pin power connector that is needed for proper operation of this 150W TDP card.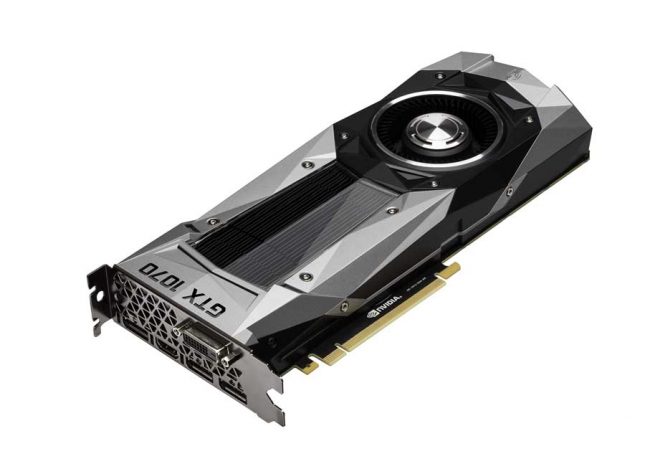 The faceted body design is something new from NVIDIA for this generation and is identical do the body used on the GeForce GTX 1080 Founders Edition minus the nameplate.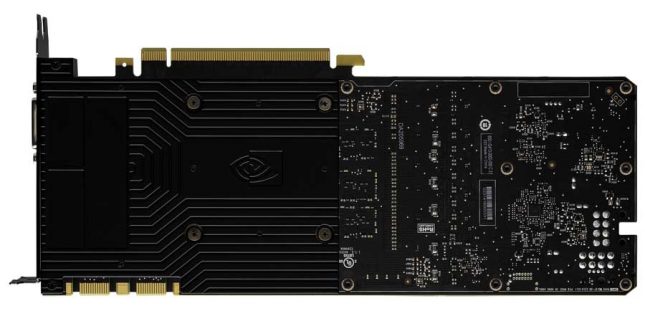 The GeForce GTX 1070 Founders Edition card has a full-coverage backplate with a huge removable cutout for improving air flow for SLI users. Those with a multi-SLI setup have had to deal with heat issues and NVIDIA is trying their best to mitigate the heat issues caused by running two cards so close to one another and this is one way to open up some space for the cooling fan!

The video outputs on the GeForce GTX 1070 Founders Edition video card include three DisplayPort connectors, an HDMI 2.0b connector (supporting [email protected]) and a single dual-link DVI output. This means that NVIDIA offers a total of five video connections, but only four can be used simultaneously. The DisplayPort outputs are 1.2 certified and spec DP 1.3/1.4-ready, which means it supports 4K screens at 120Hz or 5K at 60Hz from a single cable and an 8K display at 60Hz if you are using two cables.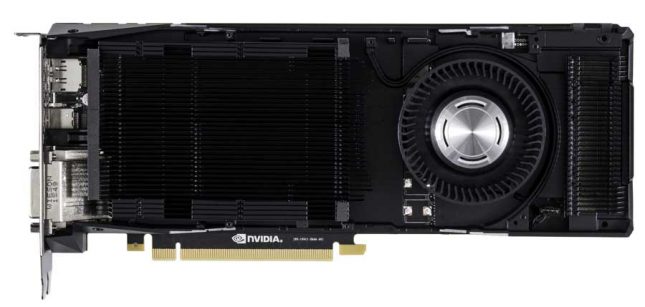 The NVIDIA GeForce GTX 1070 features the usual radial fan that has become standard for them in recent years.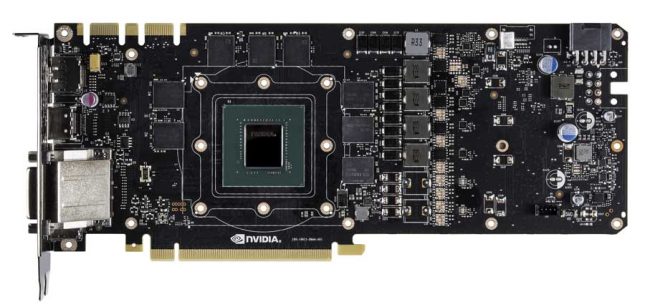 NVIDIA says that the default GPU Boost 3.0 settings will allow the GTX 1070 to boost up to 1683MHz and the cards target temperature is 83C by default. Once you pull the CPU cooler entirely off you can see the PCB of the GeForce GTX 1070 Founders Edition along with the GP104 GPU, GDDR5 memory ICs and the 4-phase dual-FET power phase design. NVIDIA also added extra capacitance to their filtering network, and optimized the power delivery network on the PCB for low impedance. NVIDIA says taht this design allows for great power efficiency, reliability and exceptional overclocking.
Let's move along to the GeForce GTX 1070 test system and then get straight on to the benchmark results!