Nvidia GeForce 8800 GT Video Card Performance Review
By
Crysis
Crysis is an upcoming science fiction first-person shooter computer game, that is being developed by Crytek, and published by Electronic Arts. It will be released on November 15, 2007 in the United States. The game is based off the CryENGINE2 game engine, which is an extended version of CryENGINE, the game engine behind the hit game Far Cry a number of years ago.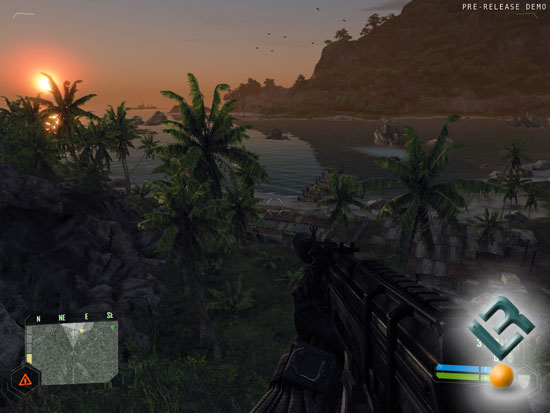 On October 26th, 2007, Crytek recently released a single-player demo that has the entire first level, Contact, as well as the sand box editor included. We used FRAPS to benchmark this multi-threaded DirectX 10 beta that came just a few weeks ago.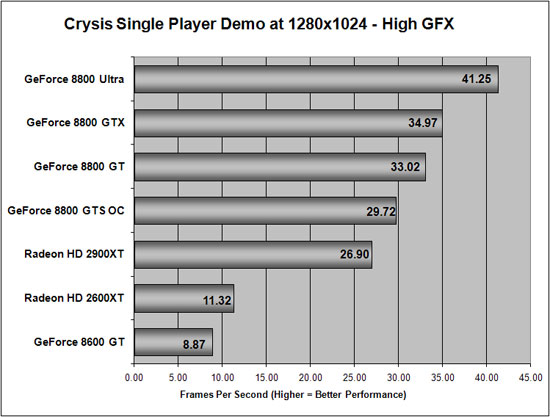 Results: Crysis is obviously tough on video cards with high graphics settings, with only the XFX GeForce 8800 Ultra XXX edition having an average frame rate above 40. The GeForce 8800 GT is just one frame per second behing the GeForce 8800 GTX!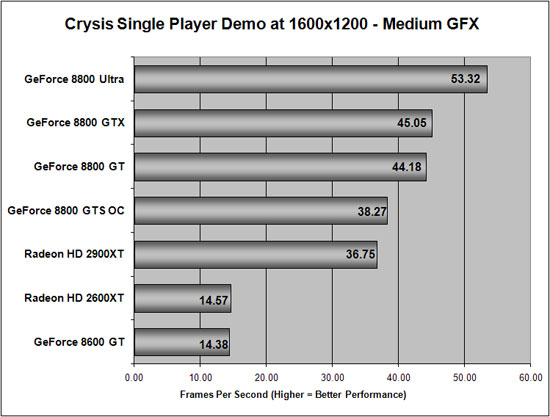 Results: At 1600×1200 with medium graphics quality set across the board the GeForce 8800 GT places in third again, which is right where it has been in the majority of the tests. Just one frame difference was noted between the GeForce 8800 GTX and the 8800 GT again. If you have an ATI Radeon HD 2600 XT or eVGA GeForce 8600 GT, it's time to upgrade as at 1600×1200 these cards were unable to smoothly play the game.