Nvidia GeForce 8800 GT Video Card Performance Review
By
Lightsmark 2007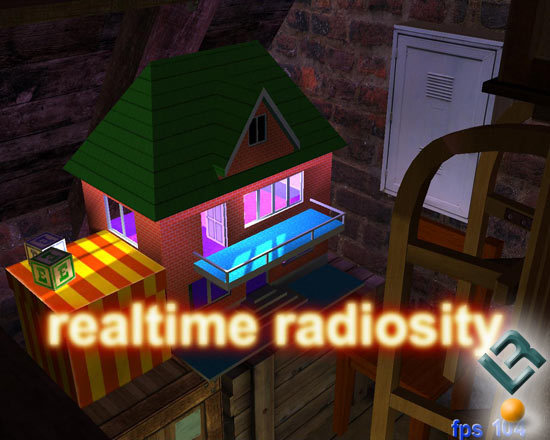 LIGHTSMARK is a new benchmark/demo with real-time global illumination and penumbra shadows created by Stepan Hrbek. Lightsmark version 1.2 was used as it contains new rendering paths for ATI Radeon HD 2xxx series graphics cards. Before version 1.2 was released, the ATI Radeon HD 2xxx graphics cards were unable to render objects in the benchmark.
Benchmark Features:
realtime global illumination
realtime penumbra shadows
realtime color bleeding
infinite light bounces
fully dynamic HDR lighting
220000 triangles in scene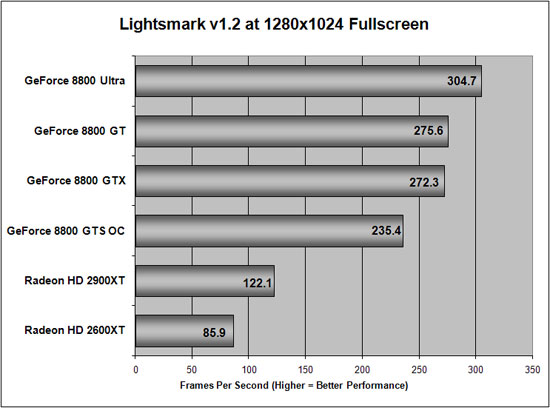 Benchmark Results: The GeForce 8800 GT actually passes up the GeForce 8800 GTX for the second time in our testing for this cutting edge benchmark. This is one of the first benchmarks that uses global illumination and realtime penumbra shadows, so these results are new and interesting.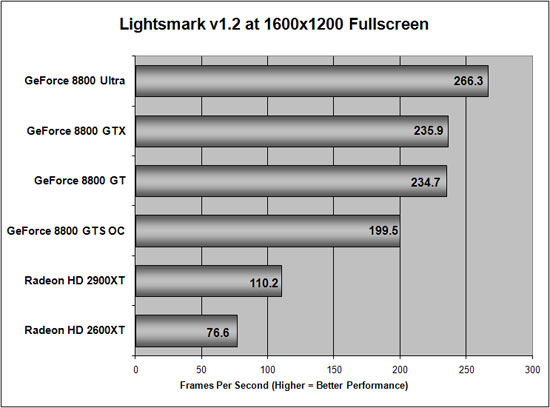 Benchmark Results: With the resolution increased to 1600×1200 the GeForce 8800 GTX beat out GeForce 8800 GT by just more than a frame per second. The ATI Radeon HD 2900 XT and 2600 XT pull up the rear of the pack with a large gap between the GeForce 8800 series and the Radeon HD 2900 series.