Intel LGA2011 CPU Cooler Roundup For Sandy Bridge-E Processors
By
NZXT HAVIK 120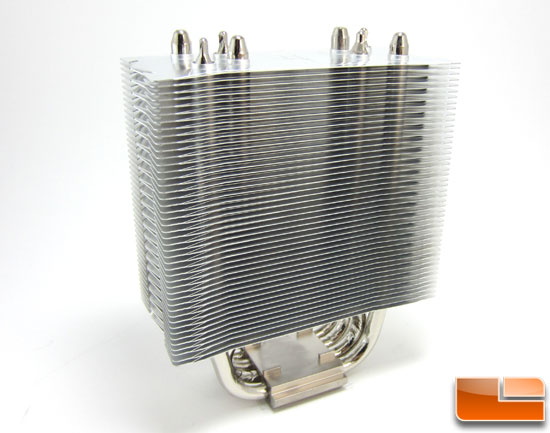 The NZXT Havik 120 is the smaller version of their first cooler, the Havik 140, that we looked at back in June. The Havik 120 is a 4 heatpipe tower cooler with dual 120mm fans.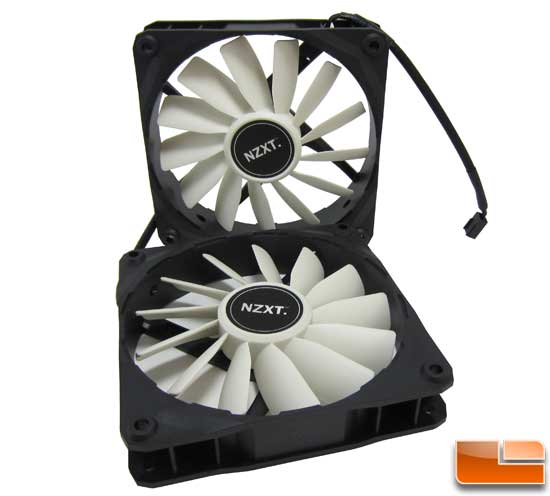 The fans on the Havik 120 are thirteen blade 120mm fans that push 75.8CFM @ 22dBA. The cooler body is made up of a nickel plated copper base and aluminum cooling fins.
Features of the NZXT HAVIK 120
Revamped 120mm FZ Fans with 13 blades for intense silent cooling
Nickel-plated copper base material
Four 8mm pipes and aluminum fins for attaining maximum dissipation into fans
Fan speeds up to 1500 +/- 10% RPM and 22 dBA silent cooling with airflow of 75.8 CFM
Aero-dynamic fin design for improved airflow
Universal bracket compatible with Intel and AMD CPUs
Rubber mounting for noise absorption
Specifications of the NZXT HAVIK 120
MODEL: HAVIK 120
MATERIALS: Aluminum / Copper Nickel-Plated
DIMENSIONS:
125(W) x 160(H) x 112(D) mm
125(W) x 160(H) x 58(D) mm (heatsink)
WEIGHT:
680g (excluding fans and mounting kit)
980g (with dual 120mm fans)
MOUNTING PRESSURE: 55-60 lbs
FAN SIZE: Dual 120(W) x 140(H) x 25(D) mm
FAN BEARING: Long Life (Oil-Leaking Prevention)
FAN SPEED: 1200 +/- 10% RPM (low); 1500 +/- 10% RPM (high)
NOISE LEVEL: 18-22 dBA
AIR FLOW: 61.5-75.8 CFM
CONNECTOR: 3-Pin
Y-SPLIT CABLE
White connector for low speed
black connector for high speed
INPUT POWER: 3.6 W
LIFE: 30,000 Hours
COMPATIBILITY:
Intel Socket: 2011, 1366, 1155, 1156, 775 CPUs
AMD Socket: AM3, AM2+, AM2 CPUs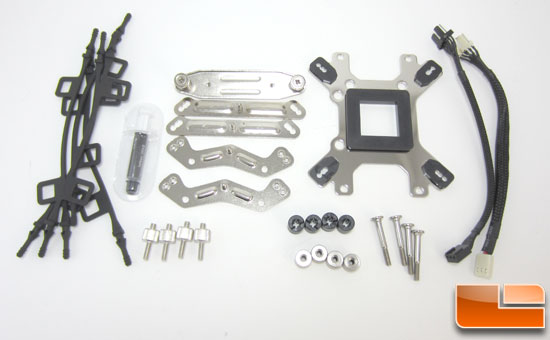 The Havik 120 also has a universal mounting system that allows the user to mount it up to AMD AM2/AM3 and all Intel LGA sockets. NZXT uses rubber mounts for the fan that attach like metal spring clips. When using these for the first time putting them on can be annoying, but are they easier to take off. NZXT also provides two Y power cables; black is for full speed, white is reduced speed.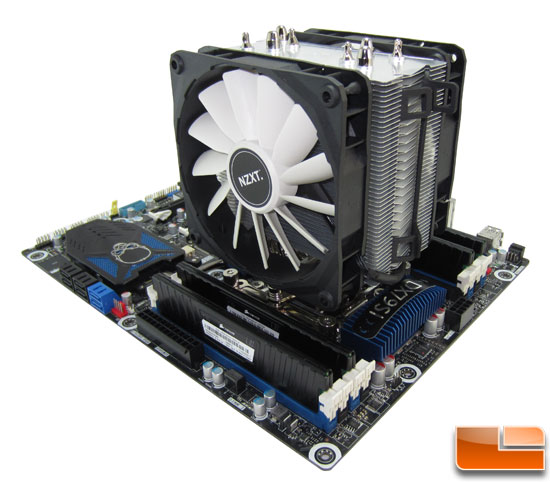 Here we have the Havik 120 mounted up.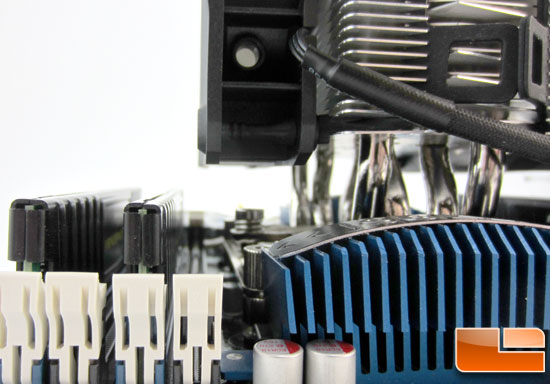 Being the Havik 120 is single tower cooler it is narrow, so the fins of the cooler are clear of the RAM slots. With the fans installed though, the first RAM slot is covered.