Intel LGA2011 CPU Cooler Roundup For Sandy Bridge-E Processors
By
Intel RTS2011LC Water Cooler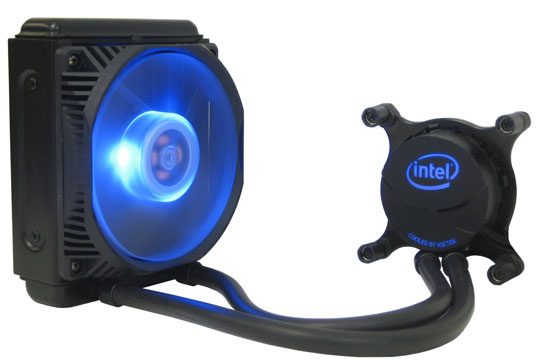 The Intel RTS2011LC is the first water cooler from Intel and was released for their new Sandy Bridge-E processors and X79 chipset. This was released as an option for end users as Intel decided not to ship CPU coolers with the new LGA2011 processors.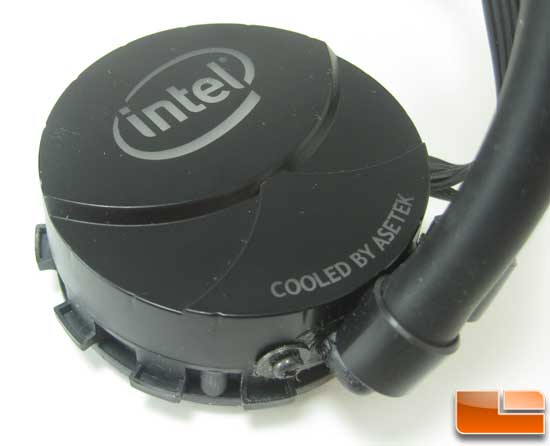 Intel teamed up with no other than Asetek to offer the Intel RTS2011LC self contained water cooler kit. Asetek has been making this type of kit for a while and was behind the Corsair H50 and H70 as well as the Antec Kuhler 620 and 920 and, most recently, the cooler AMD paired up with their Bulldozer chips. The Intel RTS2011LC most resembles the Antec Kuhler 620 in design. It has a thin single 120mm radiator with a single 120mm blue LED fan. Unlike the AMD water cooler, the Intel cooler will not have any software controls.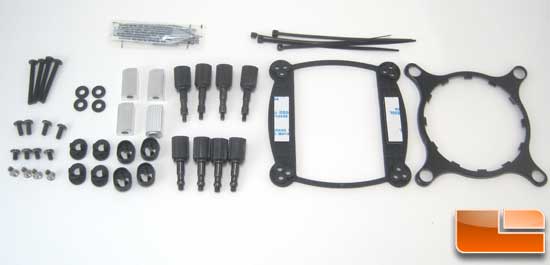 The Intel RTS2011LC water cooler is not just for the LGA2011 platform. It comes with all hardware needed to mount up to all the LGA sockets.
Specifications of Intel RTS2011LC
Fan Speeds: 800-2200 RPM (4 wire PWM)
Fan Dimensions: 120 mm x 120 mm x 25 mm
Fan Airflow: 74CFM
Unit Noise Level: [email protected] RPM / 35dBA @ 2200 RPM
Radiator Dimensions: 150mm x 118mm x 37mm
Pump Z-Height: 33mm
Total Thermal Solution Weight: 820 grams
Cooling Liquid: Propylene Glycol
Thermal Interface Material: TC-1996