GIGABYTE Z97X-SOC Force Motherboard Review
By
Hitman: Absolution
Hitman: Absolution is an action-adventure stealth DirecX 11 video game developed by IO Interactive and published by Square Enix. It is the fifth entry in the Hitman game series, and runs on IO Interactive's proprietary Glacier 2 game engine. This game title uses the Glacier 2 game engine and was released on November 20th, 2012.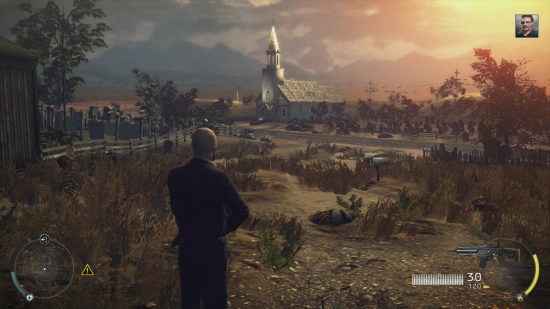 We benchmarked Hitman: Absolution with Ultra Settings.
Benchmark Results: The gaming performance of the GIGABYTE Z97X-SOC Force is looking a little lack luster at this point. With an average of 31.7 frames per second the Z97X-SOC Force once again fell a little short of the other boards tested. Granted the difference is only .3 fps and not anything that would be discernible during game play.