GIGABYTE Z97X-SOC Force Motherboard Review
By
GIGABYTE Z97X-SOC Force Motherboard Retail Packaging & Bundle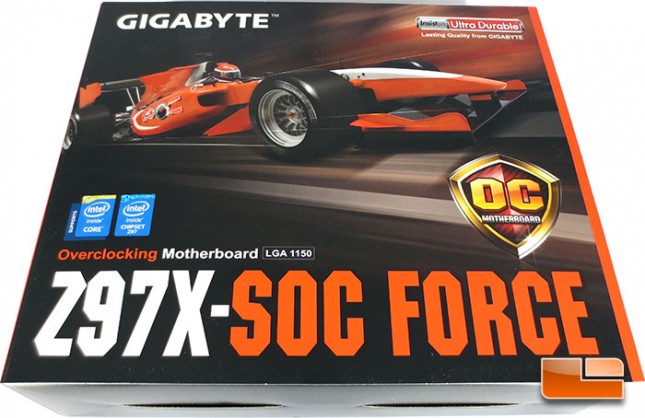 The retail packaging for the Z97X-SOC Force motherboard is nothing short of flashy. Adorning the front of the box is an Indy style race car tricked out in the GIGABYTE Orange and Black color combination that has become associated with the GIGABYTE OC series of motherboards since the original X58-OC board. There aren't much in the way of details about the board on the front, other than the Intel support logos for the Core series of processors and the Intel Z97 chipset.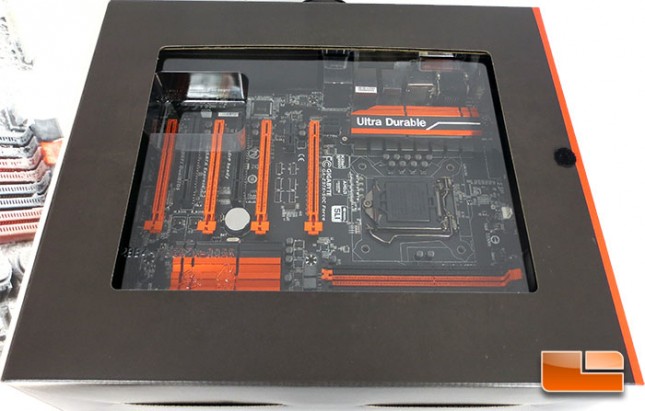 As with many of the top tier GIGABYTE motherboards, the front of the retail packaging opens up and reveals a great view of the motherboard.
While the inside of the flap is typically loaded with marketing text and various details about the features and benefits of the motherboard, GIGABYTE took a different approach this time around. Above we can see the GIGABYTE Z97X-SOC force frozen by LN2 (Liquid Nitrogen), though I think it would be a little more authentic with a processor installed into the board.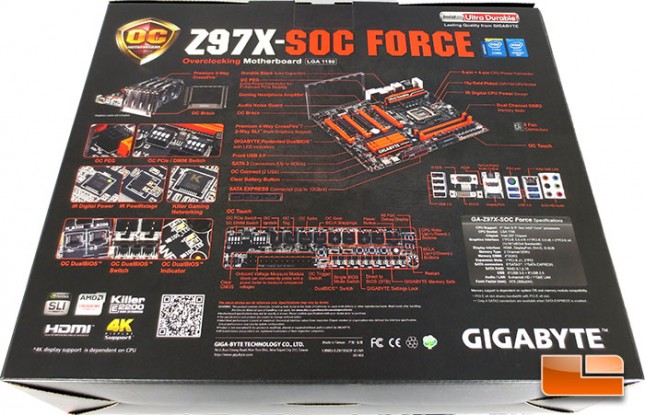 Flipping the GIGABYTE Z97X-SOC Force packaging over, we find all of the marketing text missing from the inside cover here on the back of the box. There is a lot that they cover here about the layout and features that we will look at on the next page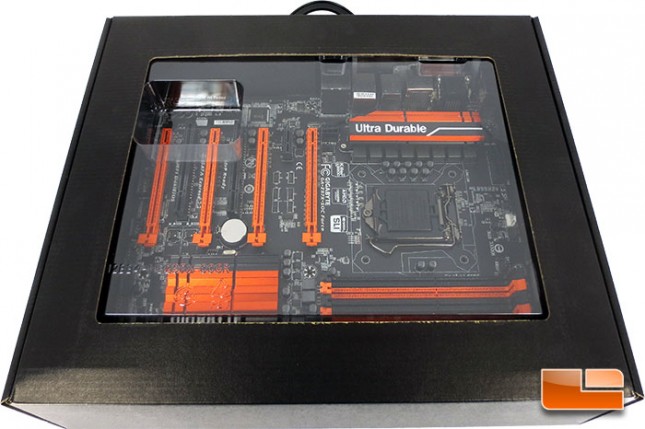 The outer shell that we saw in the previous shots, is a thin cardboard box that doesn't do much to protect the GIGABYTE Z97X-SOC Force, the internal box is much sturdier and can absorb the woes of shipping and handling much better.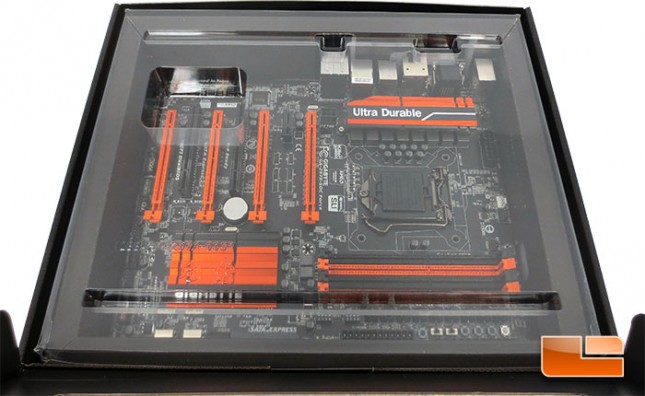 Lifting up the top cover of the cardboard box reveals a little bit more of the GIGABYTE Z97X-SOC Force motherboard. It's clear to see that the Z97X-SOC Force isn't going anywhere in the package since it's fit so nicely in the box.
Removing the motherboard and the box it sits in reveals the accessory bundle that comes with the GIGABYTE Z97X-SOC Force. It's neatly tucked into place and kept in place by a handful of cardboard walls that double as support under the box for the motherboard.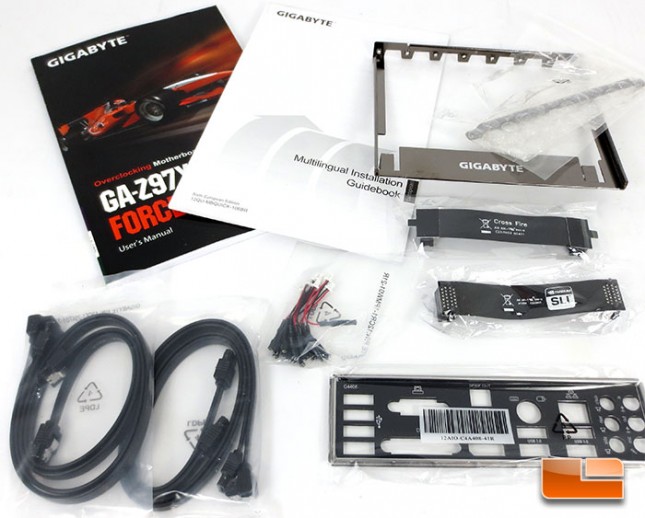 The bundle that comes with the GIGABYTE Z97X-SOC Force is a little on the skimpy side, but it does have everything that you'll need to get the system up and running. I was a little surprised to see that the SOC Force only comes with two pairs of SATA cables. In addition to the SATA Cables, there is a Crossfire Bridge, SLI Bridge, I/O shield, voltage check point adapters, manuals, and the OC Brace.